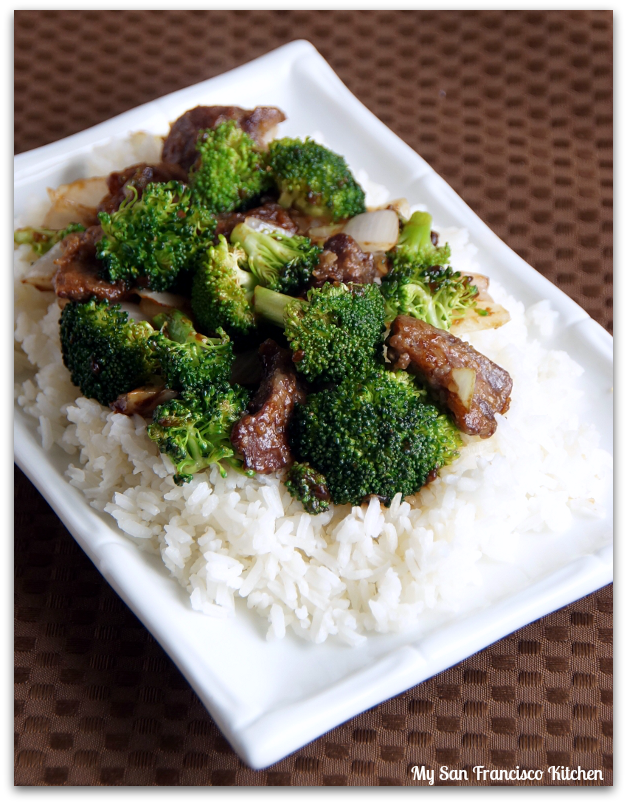 Lately I have been going to all of my quick-and-easy dinner recipes since I have been so tired after coming home from work since I started my pediatrics rotation. This beef 'n broccoli stir-fry recipe is one of my go-to easy dinner recipes. It is a way for me to get my veggies and protein in, without spending a long time in the kitchen after a long day. I can never get enough of stir-fry, and I love experimenting with different kinds. What is your favorite stir-fry recipe?


Beef 'n Broccoli
Ingredients
3 tbsp cornstarch
½ cup + 2 tbsp water
½ tsp garlic powder
1 steak fillet, cut into strips
2 tbsp vegetable oil
2 cups broccoli
½ onion, diced
¼ cup reduced sodium soy sauce
1 tbsp brown sugar
½ tsp ground ginger
Instructions
Add 1 tbsp oil to a medium skillet and heat over medium heat.
Add the onions and simmer, stirring occasionally.
In a mixing bowl, add 2 tbsp cornstarch, garlic powder and 2 tbsp water. Mix.
Add the beef strips to the bowl and mix well.
Add to the skillet and brown on both sides, then push to the side.
Add the remaining oil to the skillet.
Add the broccoli and cook for 4 minutes.
In another bowl, mix the water, soy sauce, brown sugar, ginger and remaining cornstarch until blended.
Add the the stir-fry and mix well over 1 minute.
Serve over rice or noodles.
Recipe adapted from Taste of Home
.