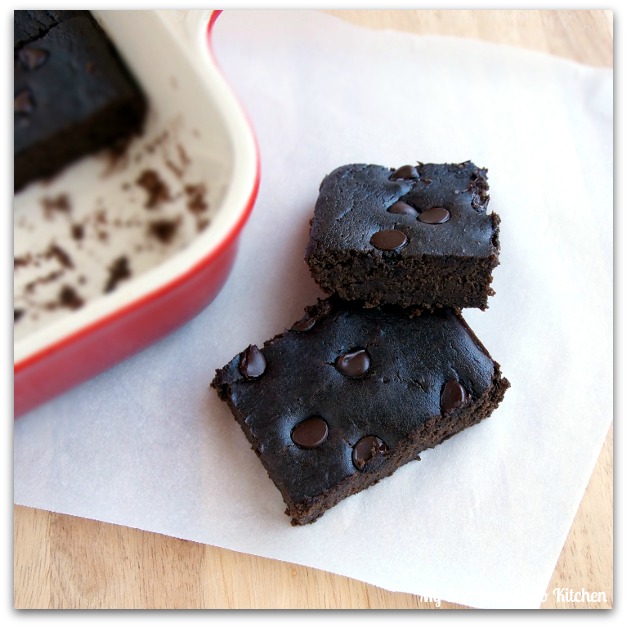 OK…I have to admit, the thought of black bean brownies completely disgusted me when I first heard of them. Brownies made of black beans…. really?! That just does not sound appetizing. When I think of black beans, I think of Mexican food…not dessert! Don't get me wrong, I love black beans. It took me forever to try a black bean brownie recipe, because I convinced myself they were going to be gross and I would just end up tossing them out. I don't have a gluten allergy, so I don't usually tend to go out of my way to look for gluten-free recipes. After realizing I have been eating so much flour lately, I thought it would be fun to try to make gluten-free brownies, you know, just to see how they would come out. I have to tell you, I have not been so surprised by a recipe in a very long time. I promise, I could not even tell they were made with black beans instead of flour…it is incredible! You really can't tell. The only difference between these black bean brownies and the brownies I usually make is that the black bean brownies do not seem to be as "fudgy" as regular brownies, but more cake-like. At least that is how this recipe tends to turn out. If you leave out the baking powder, I feel like they would turn out a little more fudgy, but I haven't tried doing that yet. Would you ever try black bean brownies?? You may be turned off by the idea now just like I was at first, but someday you may want to try them out – you might be as surprised as I was, and they are healthier for you too 🙂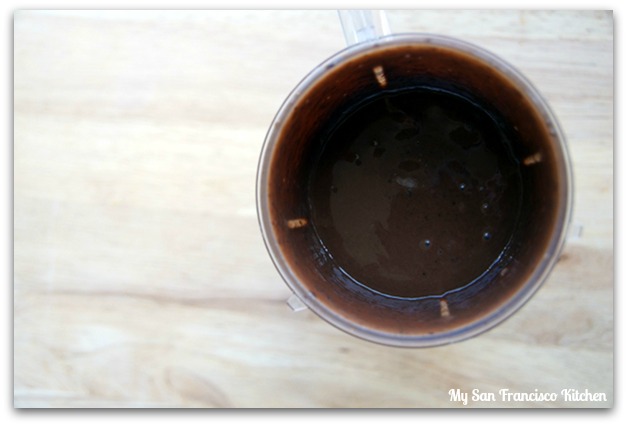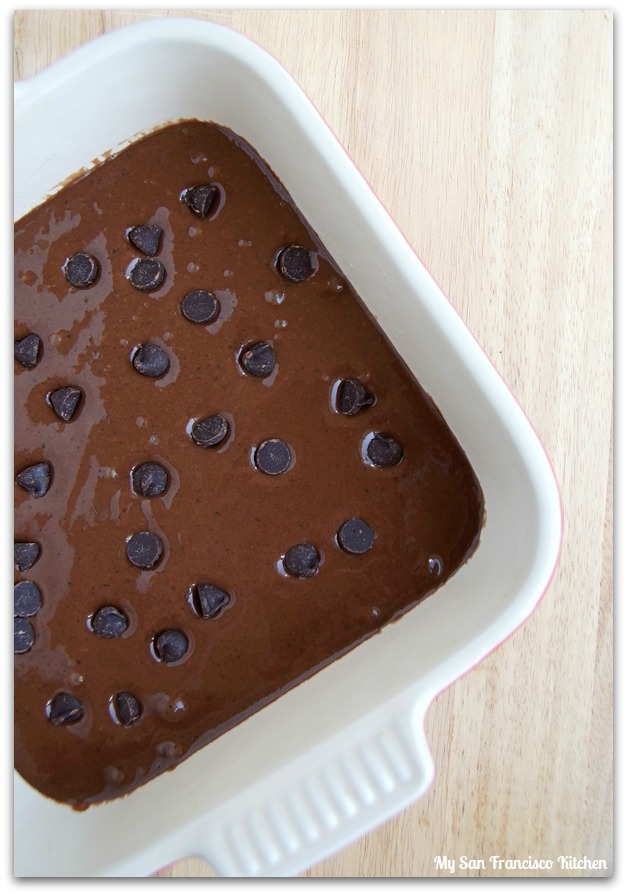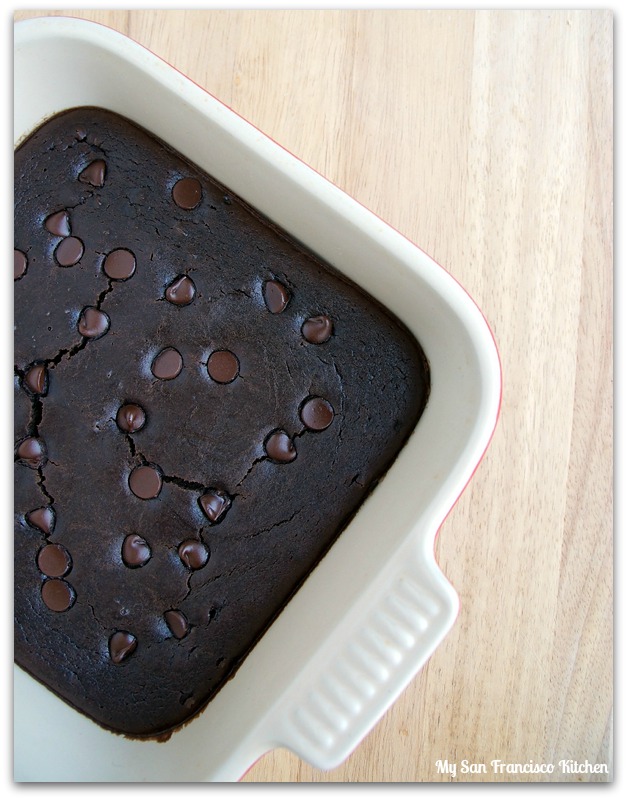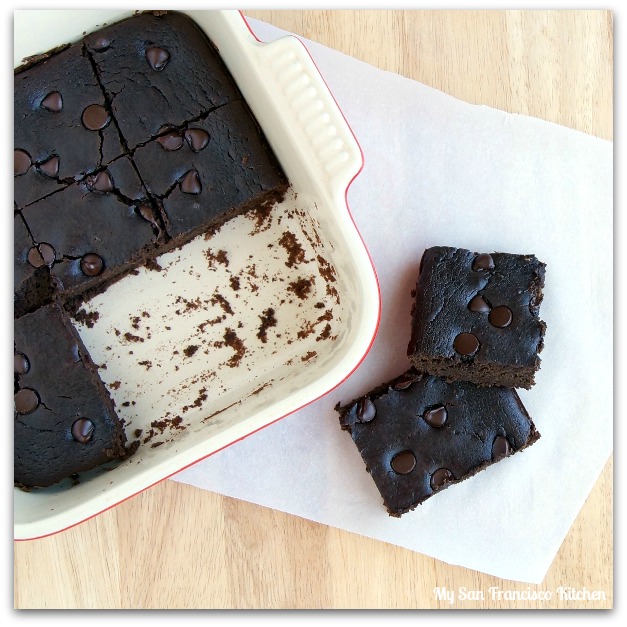 Black Bean Brownies {Gluten-Free}
Ingredients
1 can black beans, rinsed and drained (15½ oz)
2 eggs
3 tbsp vegetable oil
½ cup granulated sugar
¼ cup and 1 tbsp cocoa powder
1 tsp baking powder
⅛ tsp salt
1 tsp vanilla
Semi-sweet chocolate chips for topping (optional)
Instructions
Preheat oven to 350 degrees F.
Add all ingredients to a blender and blend on low until all ingredients are well blended (there should not be any whole black beans in the batter!).
Lightly grease an 8x8 baking dish and pour batter inside.
Top with chocolate chips or nuts if desired.
Bake for 25 minutes, until toothpick comes out clean after inserting in the center.
Cool for 30 minutes before cutting and serving (otherwise they will fall apart).
Makes 9 brownies