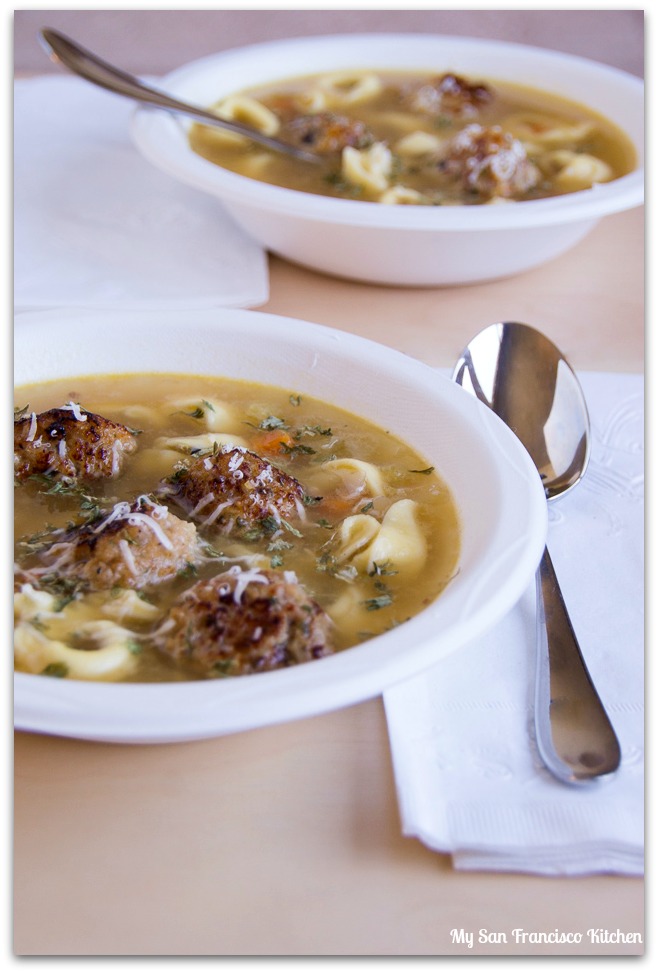 When I am at home alone for lunch, I usually make something quick and easy – like a sandwich or smoothie. What I love even more is LEFTOVERS! I made this chicken sausage noodle soup the other week for Chinet®, and had some leftover for my lunch the next day. Talk about the perfect lazy lunch! The chicken sausage and tortellini in this soup make it more flavorful and filling than traditional chicken noodle soup. If you are going to use it for leftovers, I suggest only adding enough of the chicken sausage meatballs and tortellini you will use for one meal at a time, otherwise they both get soggy. Just toss them in when you reheat the soup 🙂 Also, make sure to scale the recipe to your desired size – the original below makes a lot!
Today a long, peaceful weekend camping under bright stars and redwoods in Big Sur suddenly crashed into a face-paced Monday with a lot of chores to do! We drove down Highway 1 to Big Sur, and stopped in Carmel on the way back for a day walking around town, checking out the local bakeries, beach, and dinner. It was such a great weekend and relaxing break from the fast-paced city life, and studying for my exams coming up (eeeeek).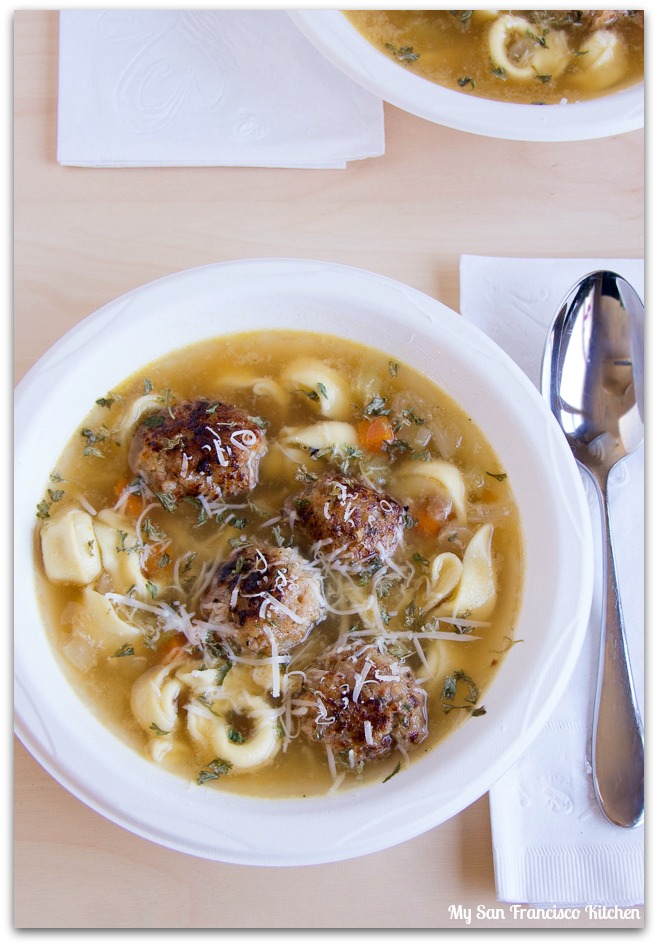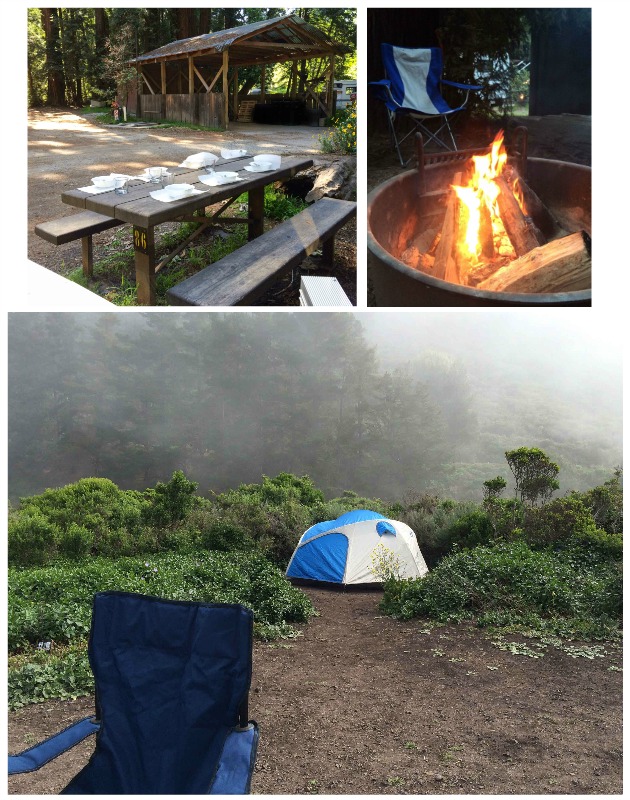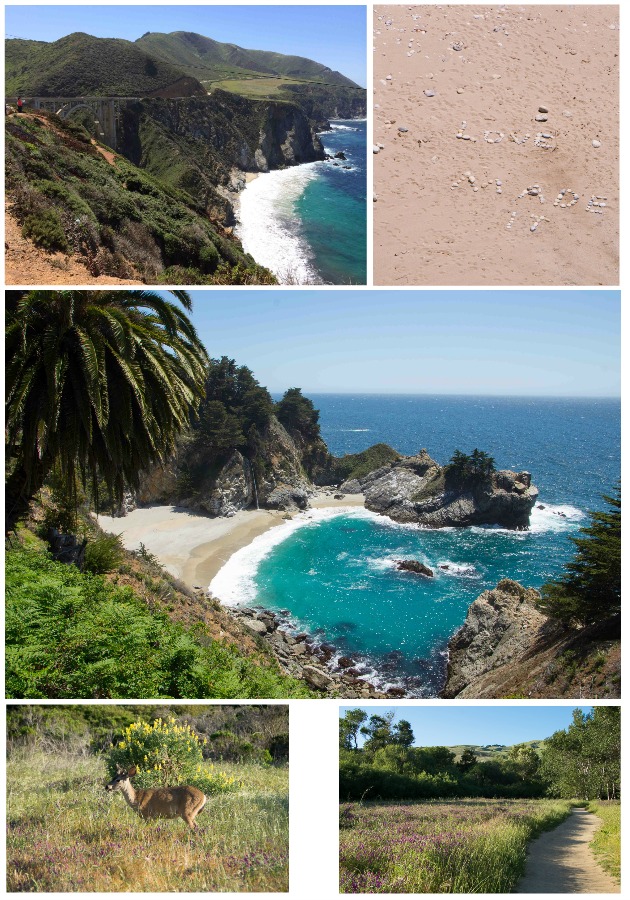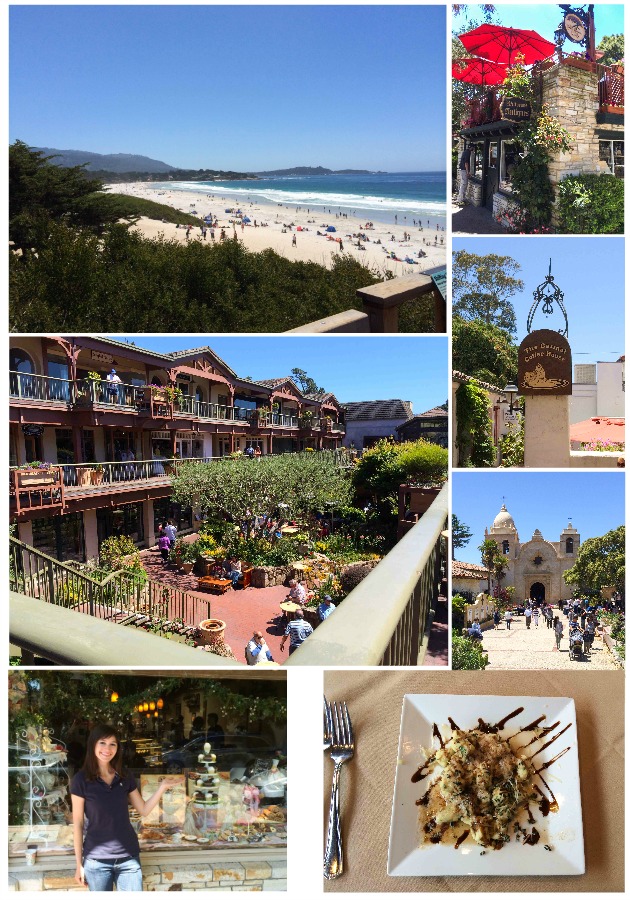 Chicken Sausage Noodle Soup
Ingredients
Extra-virgin olive oil
3 cloves garlic, smashed
2 large carrots, chopped
1 medium onion, chopped
2 ribs celery, sliced
1 bay leaf
4 fresh thyme sprigs
3 quarts low-sodium chicken broth
5 parsley stems, plus ¼ cup finely chopped flat-leaf parsley, for garnish
4 black peppercorns
Grated Parmigiano-Reggiano, for garnish
Chicken Sausage Meatballs
1 medium onion, diced
6 links organic chicken-apple sausage meat
1 egg
1 teaspoon fresh thyme leaves
1 handful fresh parsley leaves
¼ cup grated Parmigiano-Reggiano
2 pounds frozen cheese tortellini, store bought
Salt and freshly ground black pepper
Instructions
Set a large stockpot over medium heat.
Add olive oil, half the garlic, carrot, onion, celery, bay leaf and thyme and gently saute until fragrant, about 5 to 7 minutes.
Pour in chicken broth, add parsley stems and black peppercorns; salt to taste.
Bring to a boil, then reduce heat to simmer while you work on meatballs and tortellini.
For the meatballs, caramelize the diced onion in a saute pan with a little olive oil over medium heat.
Add the sausage, egg, onion, thyme, parsley and cheese to the bowl of a food processor and pulse until they all come together.
Season with salt and pepper.
Heat a skillet with a few tablespoons of olive oil until just smoking.
Use a small ice cream scoop to drop meatballs onto skillet.
Cook, turning, until golden brown.
Drop tortellini straight from freezer into soup. Cook until they float.
Once meatballs are browned, add to pot of chicken broth.
Bring to a simmer and cook for 2 or 3 minutes.
Give soup a final seasoning and serve in shallow bowls with a small shower of Parmigiano-Reggiano, olive oil and parsley.
Recipe by Chinet® –
see original recipe here
.