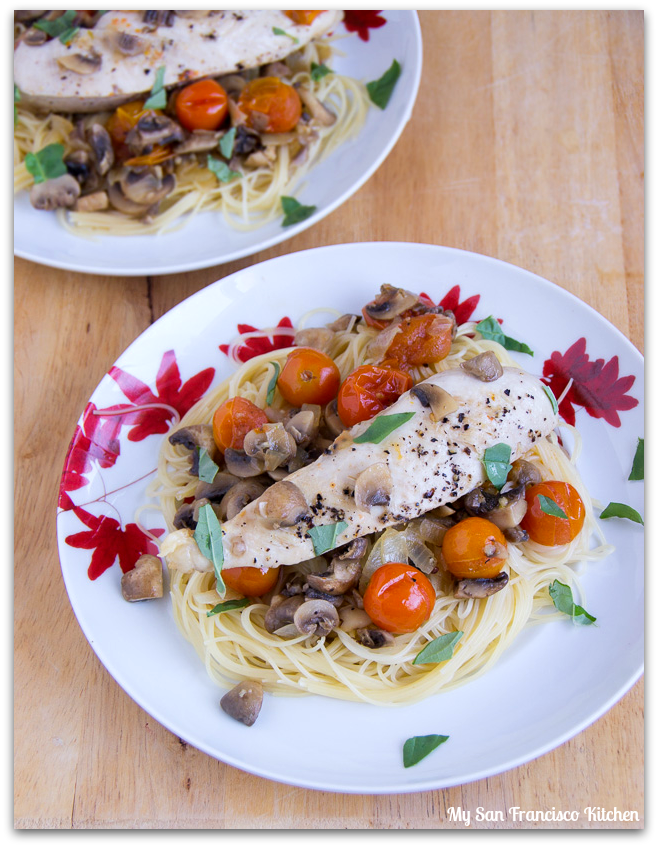 Capellini is my favorite kind of pasta. It is thin and light, but a little more durable and easier to work with than angel hair pasta. I can eat it with just about anything! The other day I made this tomato basil mushroom chicken and served it over capellini pasta. I love cooking with fresh tomatoes and basil because the resulting flavor combination is amazing. This chicken dish is really easy to make and healthy too!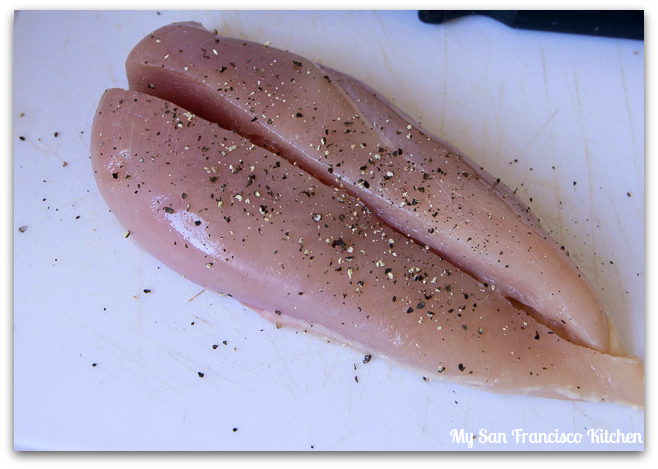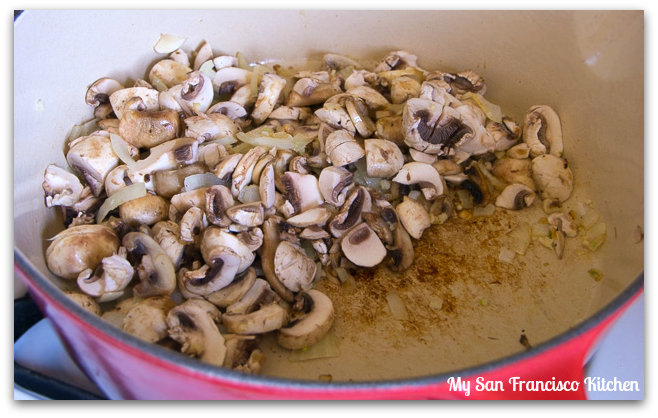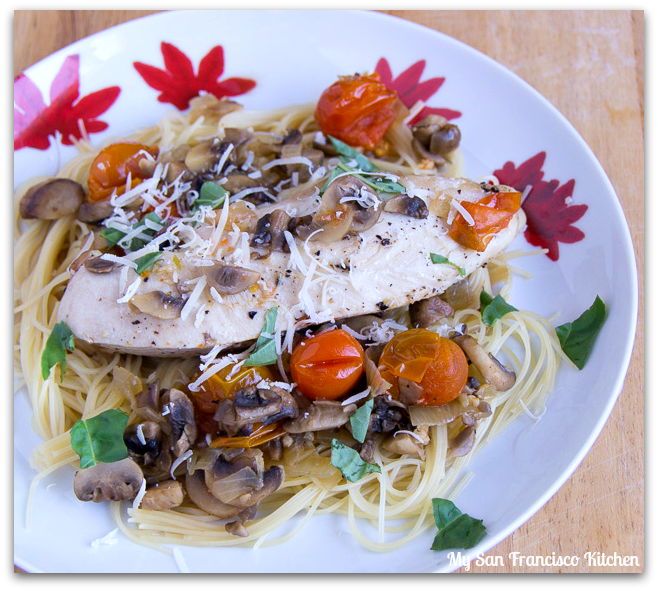 Tomato Basil Mushroom Chicken Pasta
Ingredients
2 boneless, skinless chicken breasts
1 cup chopped organic white mushrooms
1 cup organic cherry tomatoes
1 tbsp olive oil
½ onion, chopped
2 cloves garlic, minced
½ cup freshly chopped basil
12 oz capellini pasta
Salt and pepper to taste
Parmesan cheese for topping
Instructions
Heat olive oil in a skillet over medium heat.
Add the chopped onions, mushroom and garlic and stir occasionally for 5 minutes.
Sprinkle salt and pepper over the chicken breasts, then slice each on in half longwise.
Add the chicken breasts to the skillet and brown all sides.
Once chicken is browned, add the tomatoes and chicken broth and bring to a boil.
Cover and turn the heat down to low.
Simmer for 15-20 minutes, until chicken is cooked through.
In the meantime, cook the pasta according the the directions on the package and drain.
Serve the tomato mushroom chicken over the pasta, and sprinkle with the freshly topped basil and Parmesan cheese.