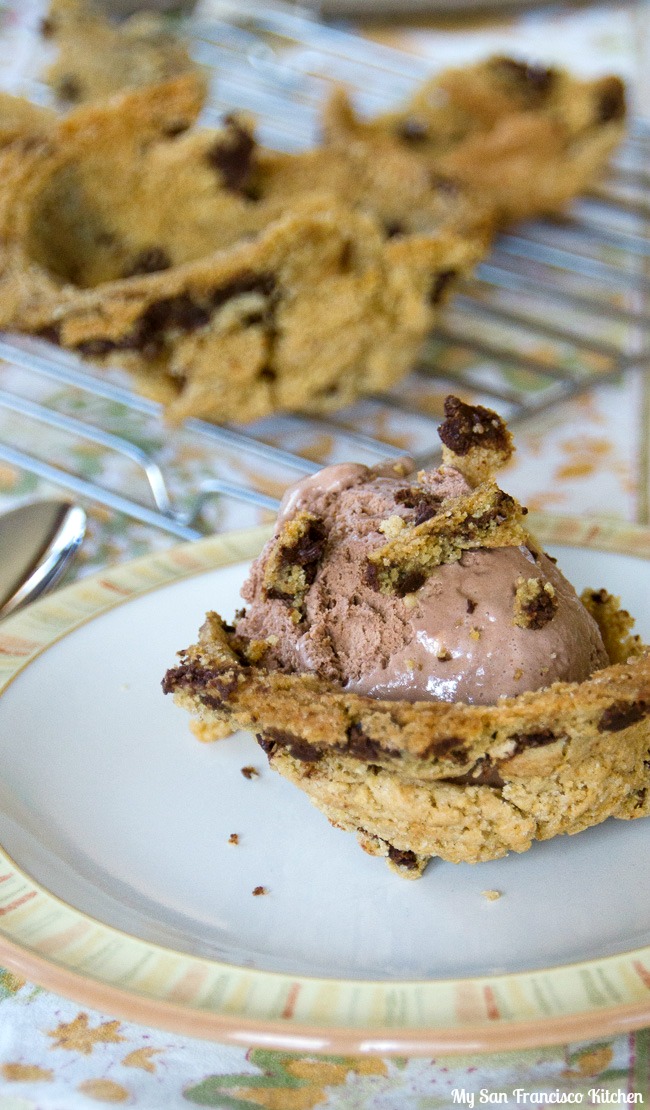 Chocolate chip cookie bowls are a fun way to eat ice cream, and make a great dessert idea for hot summer nights. They are really easy to make, especially with King Arthur's "Everyone's Favorite Chocolate Chip Cookie Mix," which only requires butter and an egg. If you have a stand mixer, just add the mix, butter and egg, then mold the dough over an upside down muffin pan. Bake the cookie bowls the same as you would regular chocolate chip cookies, then cut out the bowls when the cookies are soft and hot right out of the oven. Fill with your favorite ice cream and toppings. They are so fast and easy to make! 
This chocolate chip cookie bowl recipe was inspired by the King Arthur cookie mix I got in my Degustabox this month, a monthly surprise subscription food box that contains 10-15 food products delivered right to your door. Shipping is always free. It is always fun getting to try new products in my box that I have never seen at the grocery store before, and I get a lot of my recipe inspiration from these new products.
Get your first Degustabox filled with 10-15 full-sized goodies for only $9.99 – just for MSFK readers ?
Enjoy!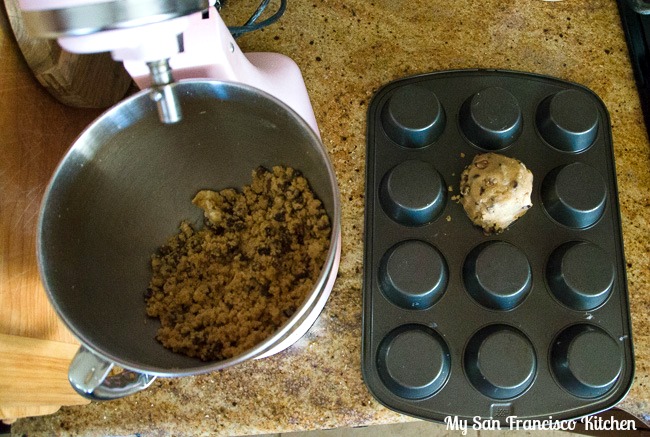 Chocolate Chip Cookie Bowls
Ingredients
1 box King Arthur Everyone's Favorite Chocolate Chip Cookie Mix
1 stick butter, room temperature
1 egg
Instructions
Beat all ingredients in a stand mixer, then mold over a greased, upside down muffin pan into bowls.
Bake at 350 degrees for 10 minutes, then remove from the oven and cut out the cookie bowls immediately while still soft.
Let harden, then loosen the cookie bowls off of the muffin pan.
Makes 6 bowls