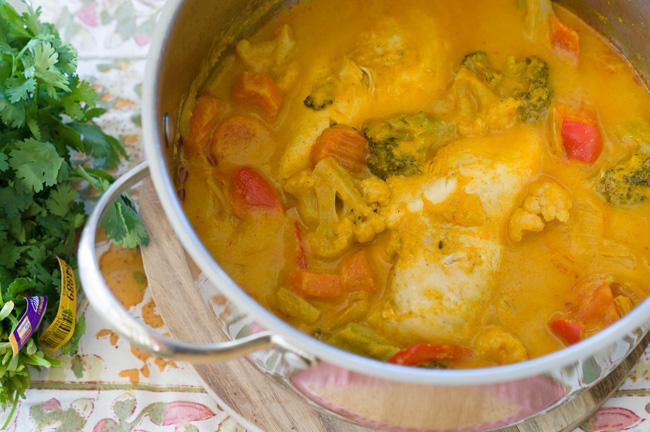 I have never been good at cooking Indian cuisine. My curries always turn out bland, never enough flavor. For me, Indian food is the hardest food to cook. There are so many spices and flavors, it can be overwhelming. I was so excited the other day when I tried this korma sauce made by Sharwood's that was in my August Degustabox. It was a first for us, and I was especially thankful to find a delicious sauce that was easy enough for my husband to use on days when I have to work. Just pour it over chopped fresh vegetables and chicken in a pot and let it simmer. Anyone can make chicken korma with this delicious ready-made sauce! 
Degustabox is a monthly surprise subscription food box that contains 10-15 food products delivered right to your door. Shipping is free. It is so much fun getting to try new products in my box that I have never seen at the grocery store before. I also get a lot of my recipe inspiration from these new products, like this chicken korma recipe.
Get your first Degustabox filled with 10-15 full-sized goodies for only $9.99 – just for MSFK readers ?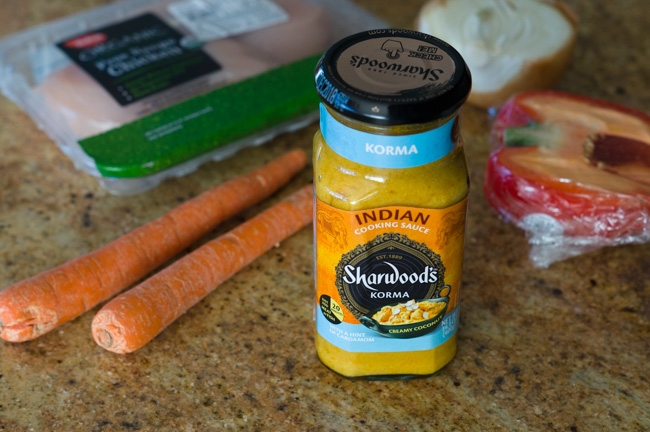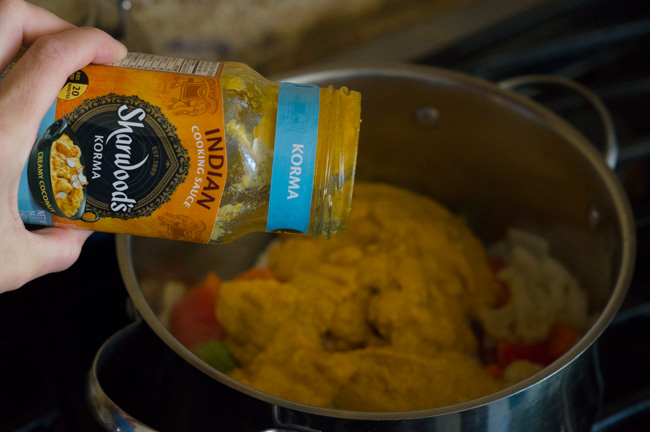 Easy Chicken Korma
Ingredients
1 jar Sharwood's Korma sauce
2 carrots, chopped
1 onion, chopped
1 red bell pepper, sliced
1 cup broccoli florets
2 chicken breasts, chopped
Cilantro for topping
Instructions
Add all ingredients to a pot and simmer for 30 minutes.
Serve over rice and with naan bread.
Makes 2 servings