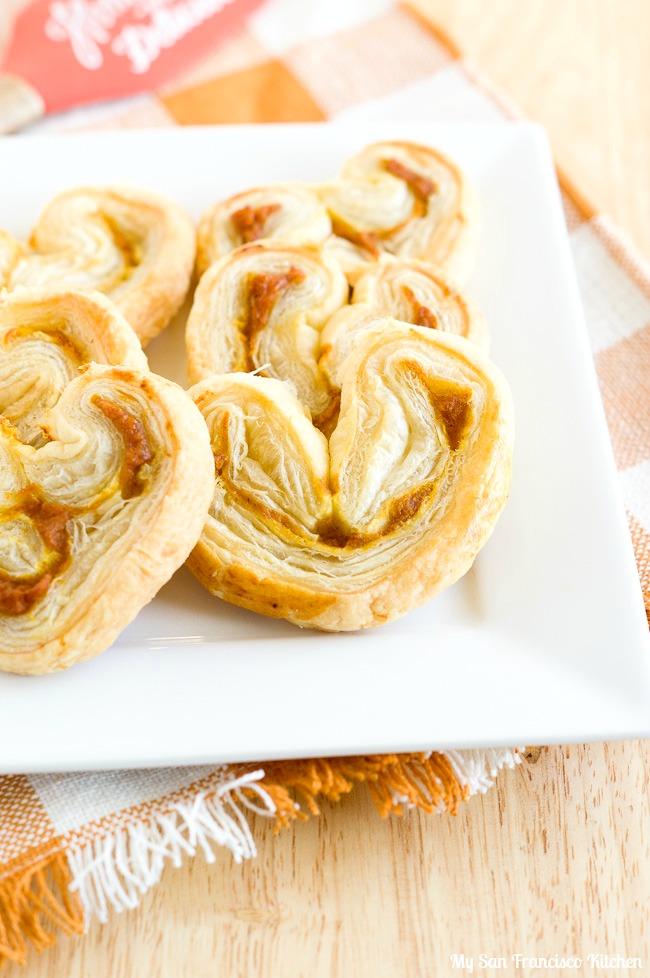 Can you tell I am catching "pumpkin fever"?? I can't help it, there are just too many good things to make with pumpkin. Speaking of good things, you have to try this super easy spiced pumpkin palmier recipe. They are essentially made with 4 ingredients (can this get any easier?!): canned pumpkin, sugar, pumpkin pie spice, and Pepperidge Farm® Frozen Puff Pastry Sheets. 
These festive pumpkin palmiers literally took me 20 minutes from start to finish! The Puff Pastry Sheets thawed out of the freezer in about 30 minutes, and the dough was really easy to work with to form my pumpkin palmiers. I made them for our friends who just had a baby, but having a baby myself at home (I guess I should say "toddler" now), I needed something quick and easy. See my step-by-step photos below on how to make these delicious spiced pumpkin palmiers!
Did you know the translation of palmier in French is "palm tree?" Palmiers are also referred to as elephant ears, pig ears or butterfly cookies, but I like to think they look like hearts. Palmier cookies are French pastries that you can fill with sugar or almost any other kind of filling you like, from fruit jams to chocolate spread.
For more super easy and delicious recipes using Puff Pastry Sheets, check out this section of the Pepperidge Farm® website!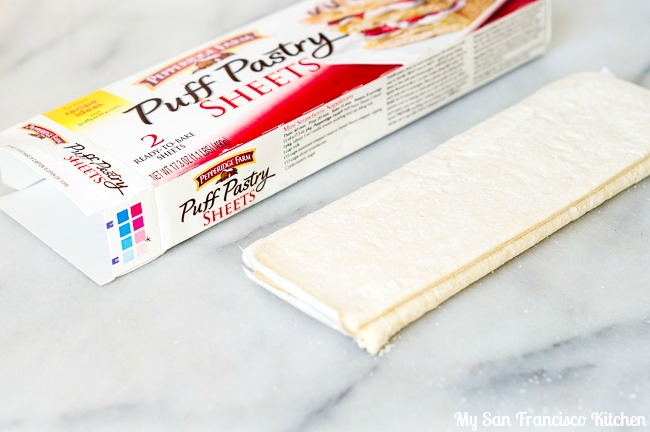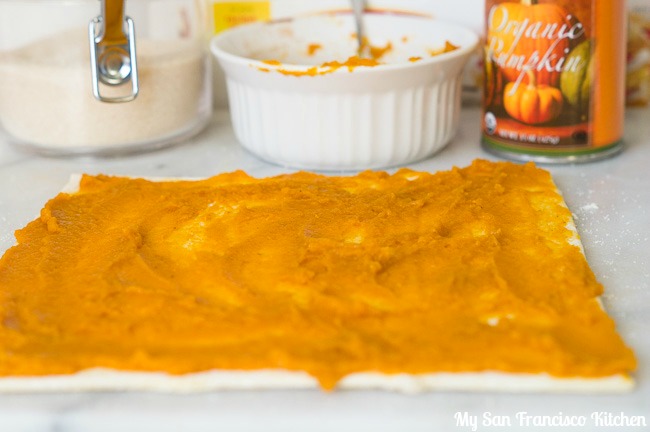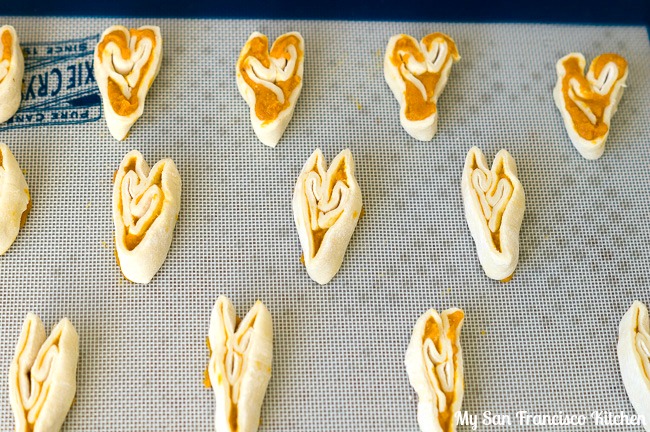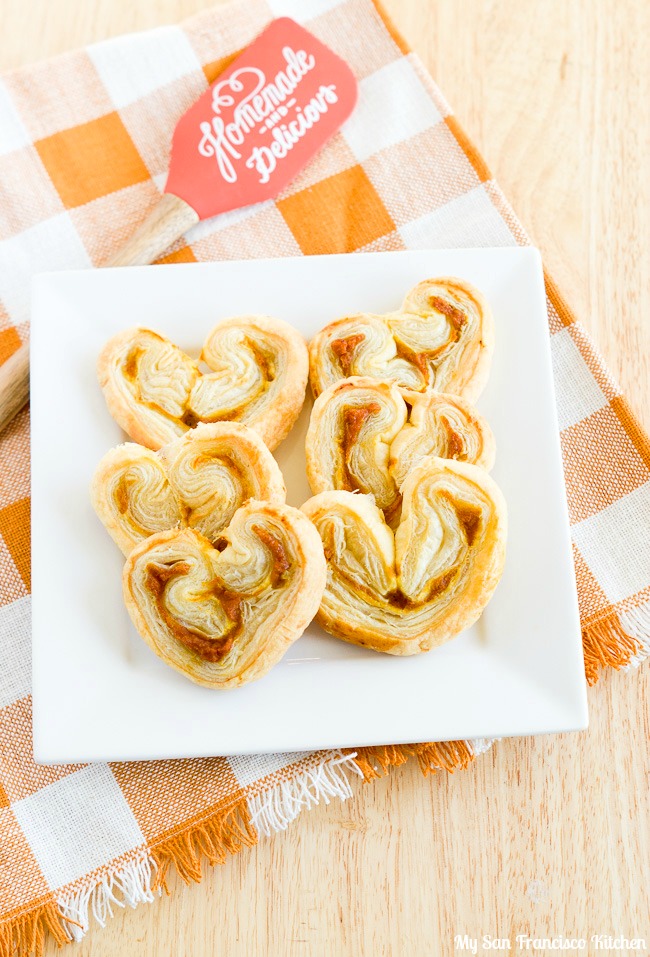 Easy Spiced Pumpkin Palmiers Using Puff Pastry Sheets
Ingredients
1 Pepperidge Farm® Puff Pastry Sheet
½ 15 oz can organic pumpkin puree
2 tbsp granulated sugar
½ tbsp cinnamon
¼ tsp nutmeg
Sugar for sprinkling (optional)
Instructions
Preheat oven to 400 degrees F.
Thaw the puff pastry sheet for 30 minutes at room temperature.
Mix the pumpkin and spices together
Roll out flat and spread the pumpkin mixture on top.
Fold each end toward the center, then again.
Fold in half.
Cut ½ inch slices and place on a baking sheet lined with parchment paper.
Bake for 10-12 minutes, until crispy and golden brown.
Makes 12 cookies