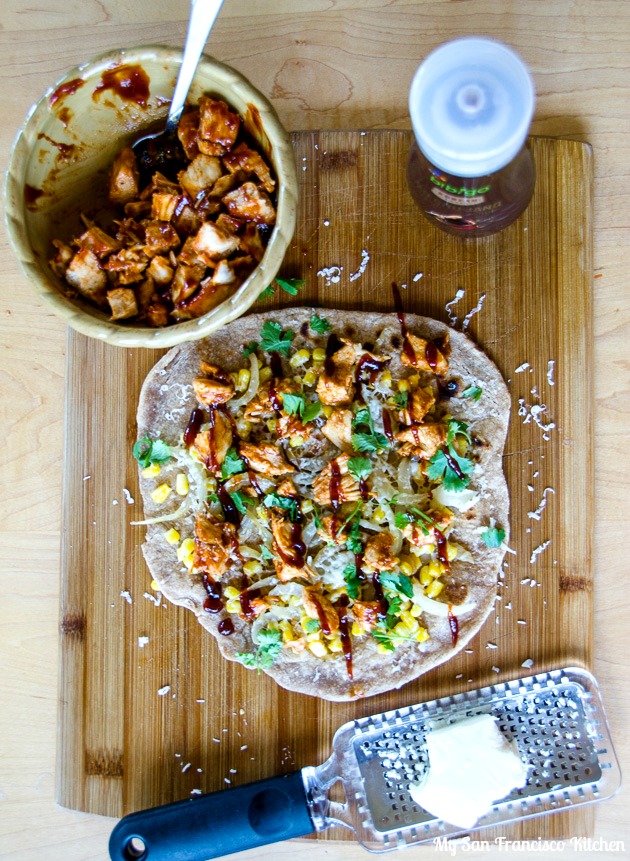 Have you tried to make homemade flatbread before? It is super easy, and this flatbread recipe I am sharing with you today does not require any yeast! I find it works better if you let the dough rest for 30 minutes anyway, which is the longest part of the recipe. Otherwise, it is very quick and easy. One of my favorite toppings for my homemade flatbread is BBQ chicken, corn, onion and cilantro. I was inspired by a delicious BBQ sauce that appeared in my Degustabox this month: Bibigo Korean-style Barbecue Sauce. Definitely the best BBQ sauce I have had in a long time! 
If you haven't heard of Degustabox, it is a monthly surprise subscription food box that contains 10-15 food products delivered right to your door. Shipping is always free. It is so much fun getting to try new products I have never seen at the grocery store before, and keeps my kitchen current with new food items coming out.
Get your first Degustabox filled with 10-15 full-sized goodies for only $9.99 – just for MSFK readers ?
Life has been busy as usual. Still house-hunting while working and raising a toddler! By the way, this bbq chicken flatbread recipe is just perfect for busy weeknights. You can make the flatbread ahead of time since it will keep just fine for a day or two.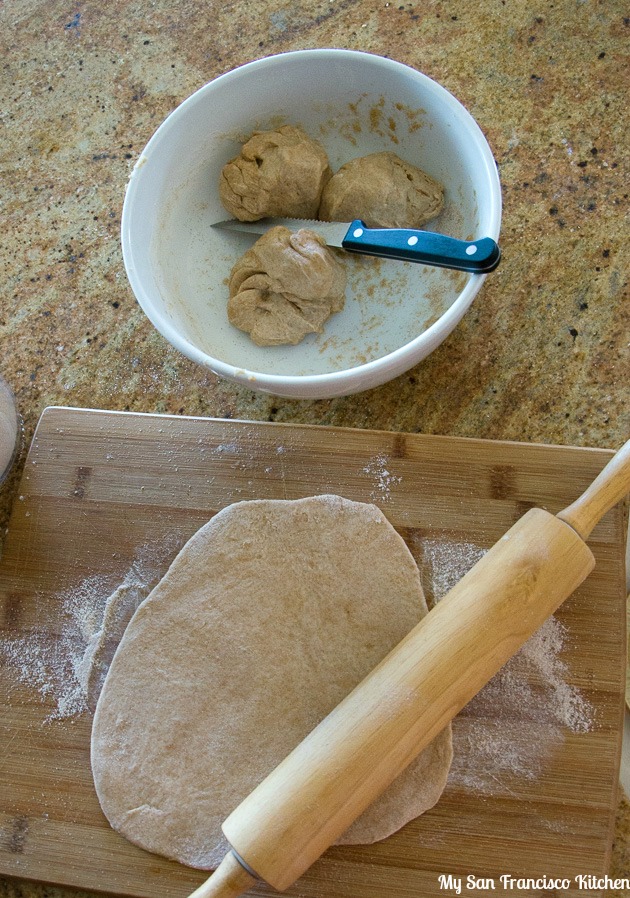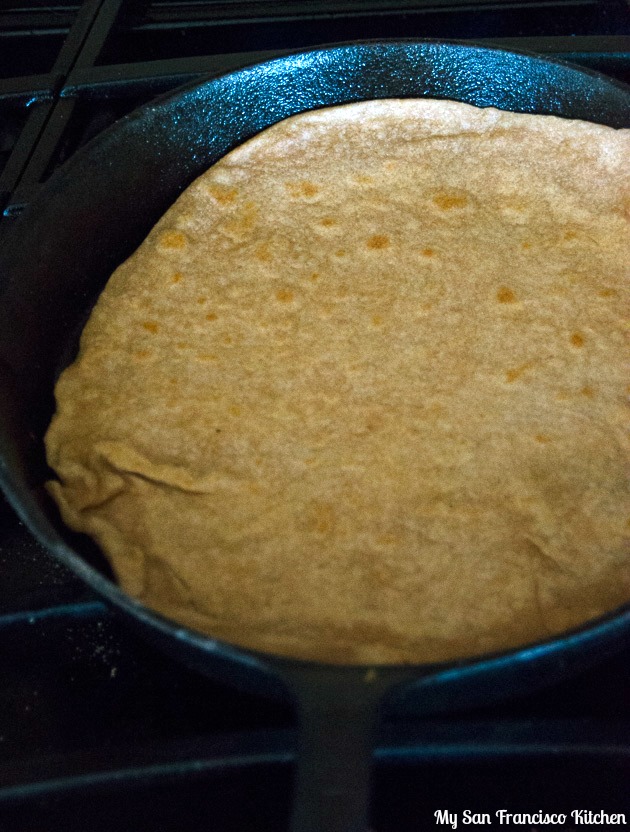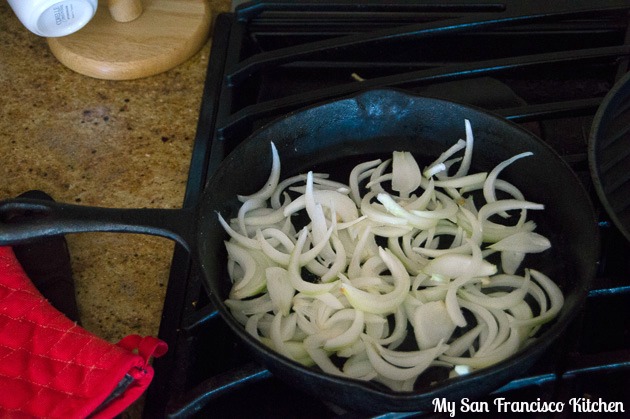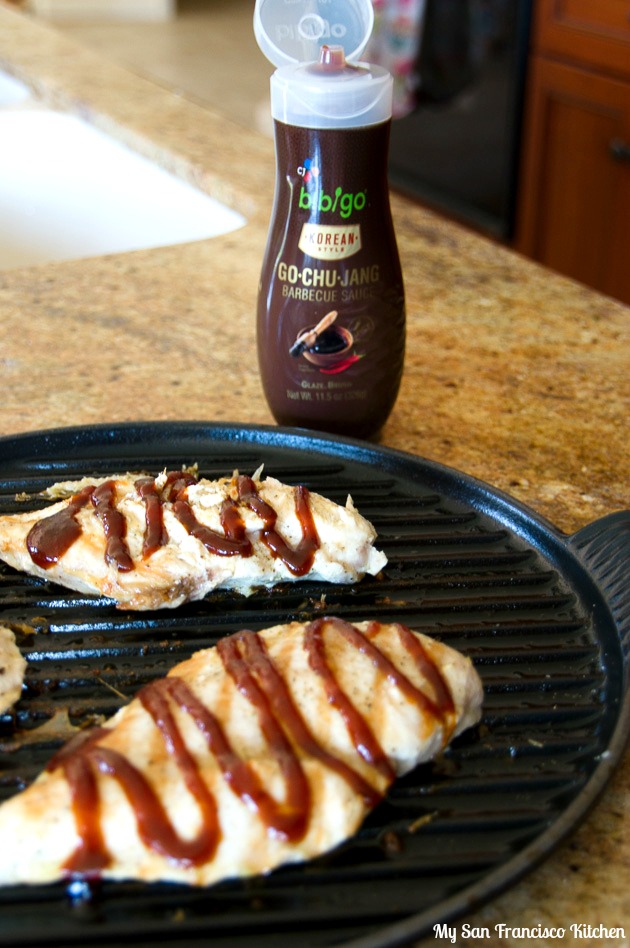 BBQ Chicken Flatbread
Ingredients
¾ cup whole milk
2 cups flour
½ tsp salt
3½ tbsp unsalted butter, melted
1 tbsp olive oil
2 boneless, skinless chicken breasts
1 cup corn
½ cup chopped cilantro
½ onion, thinly sliced
½ cup shredded Mozzarella cheese
Bibigo BBQ sauce
Salt and pepper to taste
Instructions
Combine the milk, butter, flour and salt in a bowl and knead with your hands until smooth. Add more flour until not so sticky if needed.
Let the dough rest, covered with a towel, for 30 minutes at room temp.
Heat the olive oil in a cast iron skillet over medium heat.
Divide the dough into four balls, then roll each one out to an 8-inch circle.
Heat both sides for a few minutes in the skillet, until brown spots appear.
Set the flatbread aside to cool, then add onions to the skillet and cook until tender.
Spinkle salt and pepper on the chicken and coat in a little olive oil.
Heat another grill pan and cook the chicken through. Let cool then chop into bite-sized pieces, add to a bowl and coat in BBQ sauce.
Pre-heat the oven to 400 degrees F.
Top the flat bread with the onions, cheese, corn, chicken and cilantro.
Bake in the oven for 10 minutes, until warmed and cheese melted.
Makes 4 flatbreads