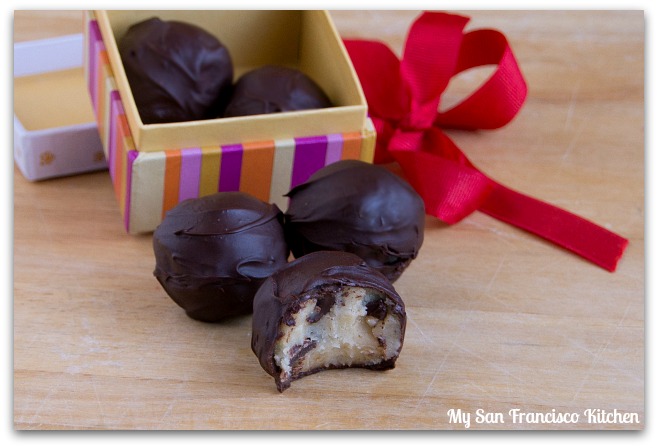 I am a cookie dough lover.
One of those people who purposely leaves a couple tablespoons of cookie dough in the bowl to eat when the cookies are baking, and then gets too full to try a baked cookie when they are ready. One of those people who risks the fact that there is raw eggs in the batter just for a few tastes of heaven. With these chocolate chip cookie dough truffles, you avoid depleting your cookie dough and ending up one or two cookies short on accident. They are made without eggs, so you don't have to worry about food poisoning!
These cookie dough truffles are the perfect Valentine's Day gift for your friends/significant other if they love to eat cookie dough. For step-by-step instructions on how to make these truffles at home, see the full recipe on Stepable.
I have two days left of this rotation, then hello three-day weekend!! I have been so busy this week that I haven't prepared my Valentine's Day menu yet.
Do you have any plans this year?
Don't forget to enter my two giveaways by tomorrow, 2/14:
Nocciolata Chocolate Hazelnut Spread