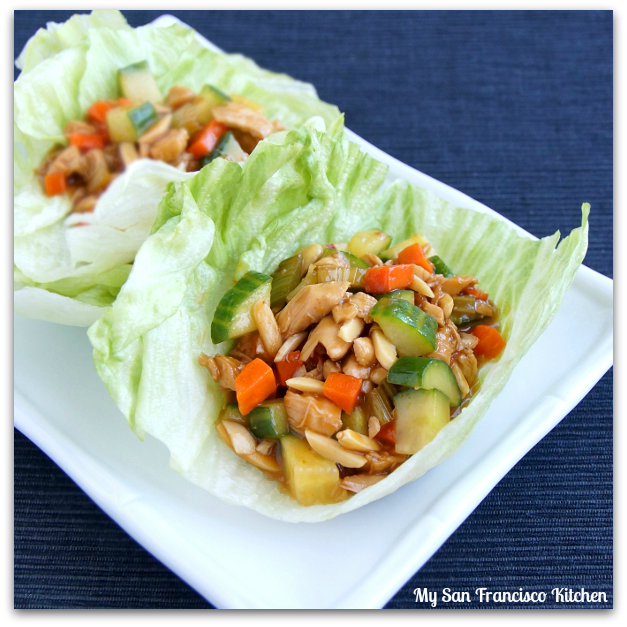 I love lettuce wraps. They are so fresh and crunchy, and the options are endless when it comes to choosing what ingredients you want to add in. I am still adjusting to my new full-time work schedule, so it has been important for me to find ways to cut down cooking time when I get home at night after a long day. At the same time, I don't want to start eating a lot of unhealthy packaged foods to save time.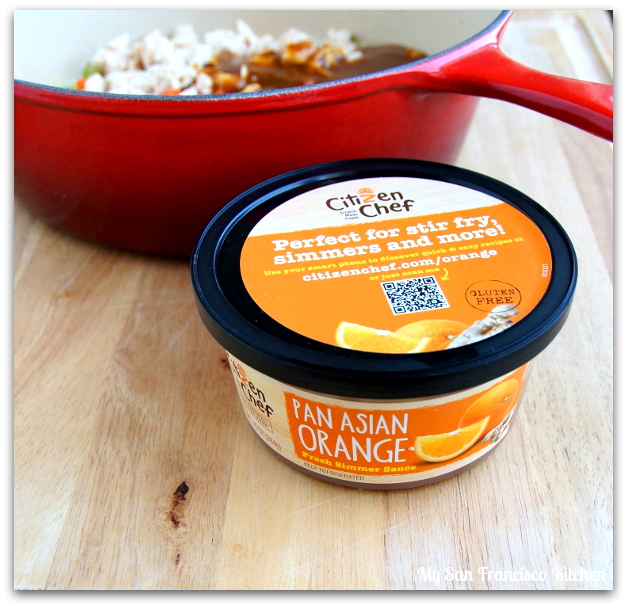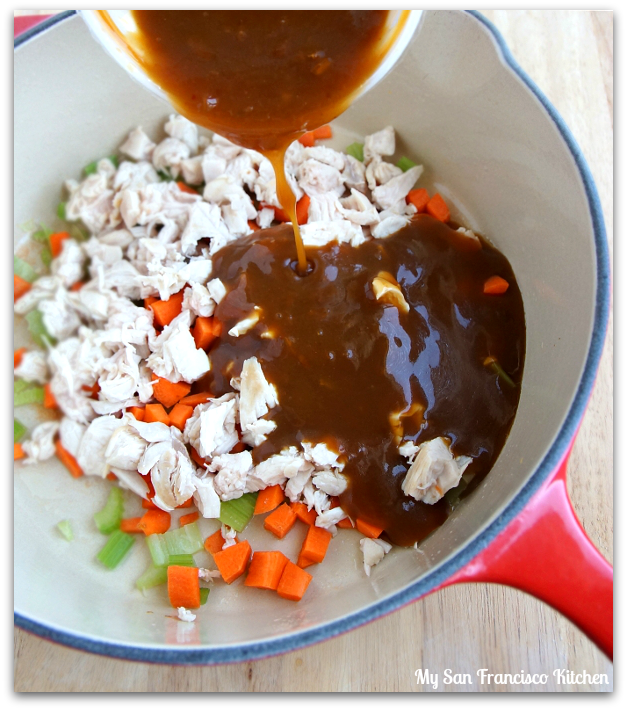 Pan Asian Lettuce Wraps & Citizen Chef GIVEAWAY!
Ingredients
4 organic, free-range chicken breast tenders
2 tbsp canola oil
1 cup chopped organic cucumber
2 carrots, chopped
2 stalks celery, chopped
½ cup slivered almonds
1 package Citizen Chef Pan Asian Orange simmer sauce
Iceberg lettuce
Instructions
Heat oil in a large skillet over medium heat.
Chop chicken breast tenders, carrots, and celery into small pieces, and add to the skillet. Simmer for 7 minutes.
Add slivered almonds and simmer sauce. Stir well.
Simmer for an additional 10 minutes.
Add chopped cucumbers and stir well. Remove from heat.
Rinse and peel lettuce apart, forming lettuce cups for the filling.
Top the pieces of lettuce with the filling and serve immediately.
Makes about 12 lettuce wraps
Recipe adapted from Citizen Chef.
I love finding new products that fit my cooking style, like Citizen Chef's line of fresh simmer sauces! Their sauces are 100% natural, gluten-free, dairy-free, vegetarian and low-sodium (so hard to find simmer sauces with low-sodium these days!!). Citizen Chef is a healthy foods company based in San Francisco, CA, and are expanding their products to major grocery stores around the country. Their motto is "making fresh and healthy quick and convenient." The other day I tried their Pan Asian Orange simmer sauce with these chicken lettuce wraps, and they came out delicious! I am totally addicted to this sauce. In fact, I loved it so much, I wanted to share a variety case of Citizen Chef fresh simmer sauces with one of you!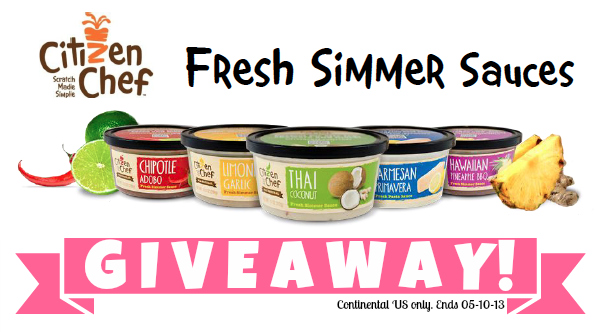 Enter by using the Rafflecopter widget below to win a case of Citizen Chef simmer sauces (Continental US only, ends 05/10/13). The more entries you have by completing the tasks listed on the Rafflecopter widget, the better chance you have at winning! The winner will be chosen by Random.org and displayed on the Rafflecopter widget after the giveaway closes and I will email him/her for more information.
To learn more about Citizen Chef's products and recipe ideas, visit their website: www.citizenchef.com.