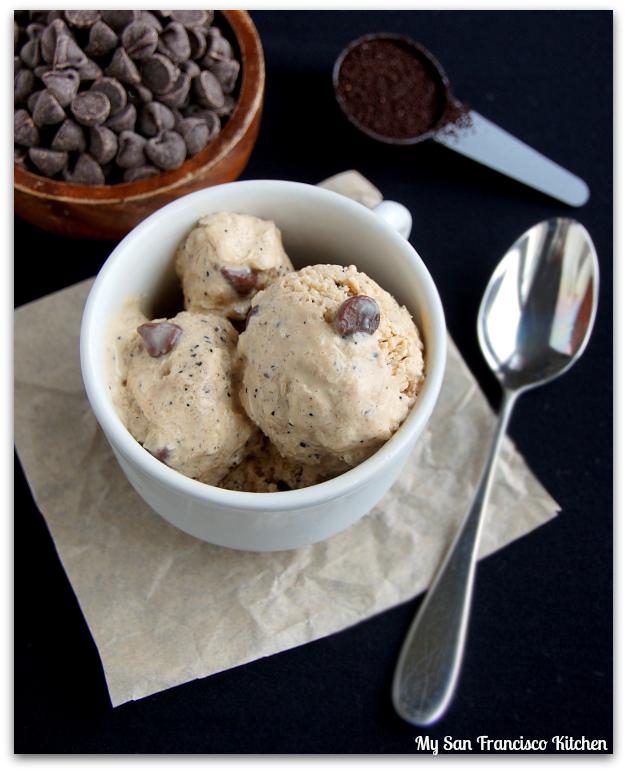 It's funny how much the weather can affect us… The other day, I woke up at 6 am and went on a run and felt great. It was bright and sunny when I woke up, so it was easy to start my day early. I planned to do the same this morning, but when my alarm went off it looked so foggy and gray outside that I couldn't bring myself to even get out of my bed. All day yesterday, the weather was the same – gray and gloomy. So we had a really lazy Sunday. Lately we have been searching for a new TV because the one we have is probably like 20 years old, and Fabi thought it would be nice to upgrade to a plasma flat screen. The problem is that they are in the thousands for a decent size :/ Yesterday it would have been really nice to have one, though!
On Saturday it was sunny, so I made some coffee frozen yogurt. I don't have an ice cream maker (I really need to get one of those soon! Any recommendations??), so I tried my best and it surprisingly came out pretty good! If you have an ice cream maker, it will probably turn out better than just putting it in the freezer like I did. The texture is not as creamy as the kind you get when you go to a frozen yogurt shop, but it was still a refreshing treat on a warm summer day. I love the combination of chocolate and coffee, so the chocolate chips are a must for me in this recipe. It freezes very hard, especially if left overnight, so you have to let it sit well before you want to enjoy some. This is always a challenge for me, because when I get a craving for something I need to have it right away! Like last night for example…when I wanted some frozen yogurt, I just microwaved it for 30 seconds and it worked out. It is also important to use espresso or strong coffee. I don't think drip coffee will give you the same depth in flavor, but you can try it…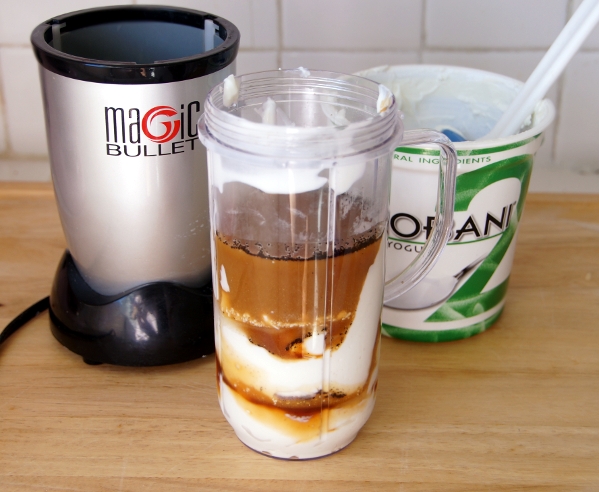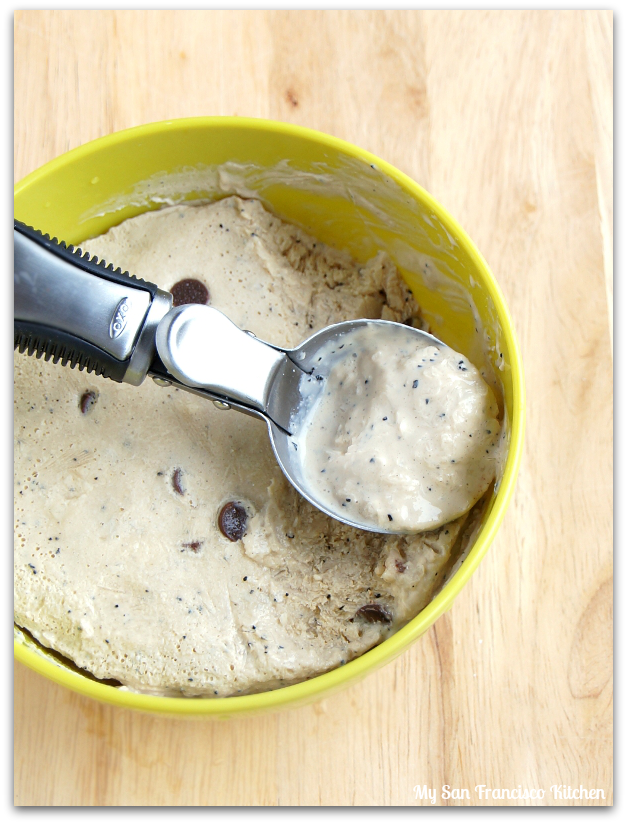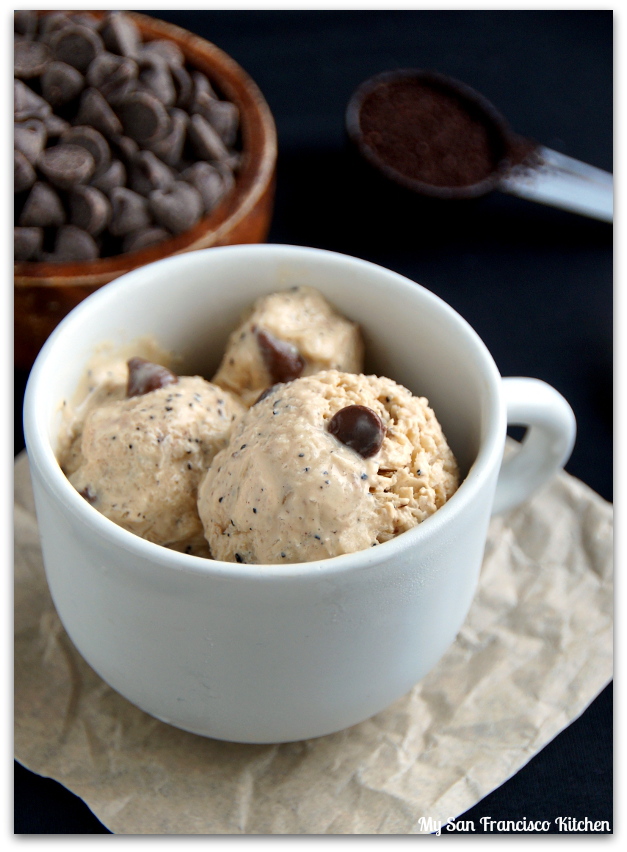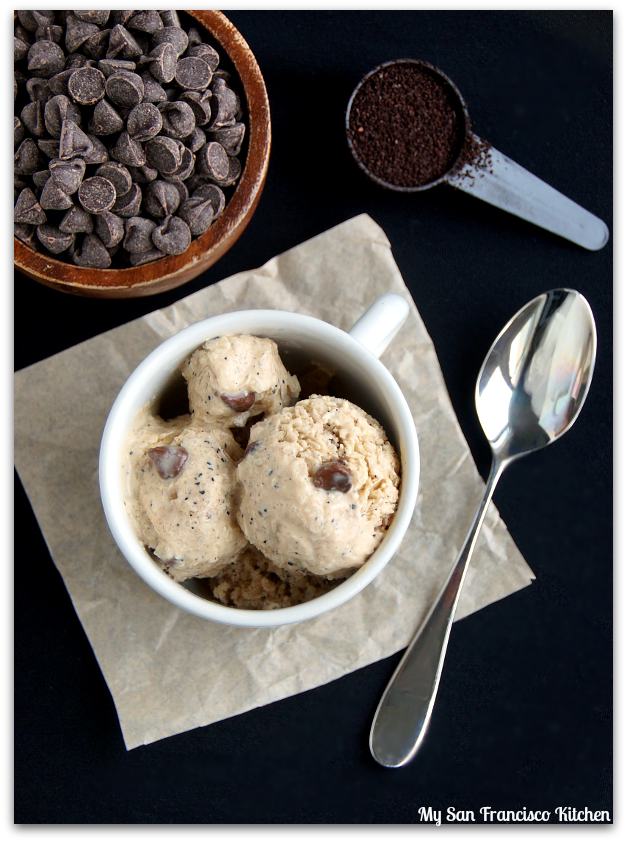 Coffee Frozen Yogurt
Ingredients
1 cup espresso or strongly brewed coffee
1 cup whole milk Greek yogurt
½ cup half and half
⅔ cup sugar
1 tbsp coffee grounds
Pinch of salt
½ cup semi-sweet chocolate chips (minis work the best)
Instructions
In a bowl, whisk all ingredients together (you can also use an electric mixer or blender).
Pour into a freezer-safe bowl and seal.
Freeze for 30 minutes, then open and drop chocolate chips in a few at a time.
Reseal and freeze for at least 4 hours.
Let stand 30 minutes just prior to serving.