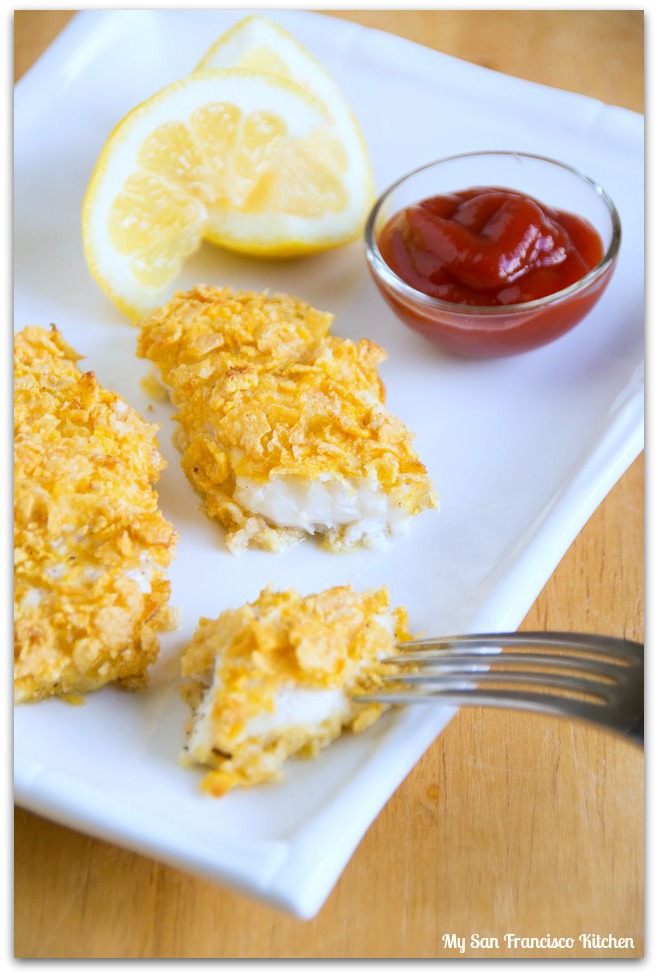 This crispy fish stick recipe comes from Cooking Light magazine. Instead of using tilapia fillets, I used cod fillets instead and found that they worked great! I think cod is also a light white fish and works well breaded. I have never used cornflakes when breaded chicken or fish before, so I was curious how this recipe would turn out! I really liked how crispy the cornflakes make the fish sticks, and they are baked instead of fried so they are much healthier for you. Lemon and pepper add nice flavors to the crust. The recipe also included instructions on making a pineapple ketchup for a side, but I skipped that since I didn't have any pineapple. Sounds delicious, though! Serve these crispy fish sticks with a side of lemon wedges and squeeze fresh lemon juice over them just before taking a bite.
Today after work I decided to peruse the makeup section at Macys, and one of the girls did my makeup for me. I love getting my makeup done once in a while to see different styles and products. It is also fun to go before a special occasion!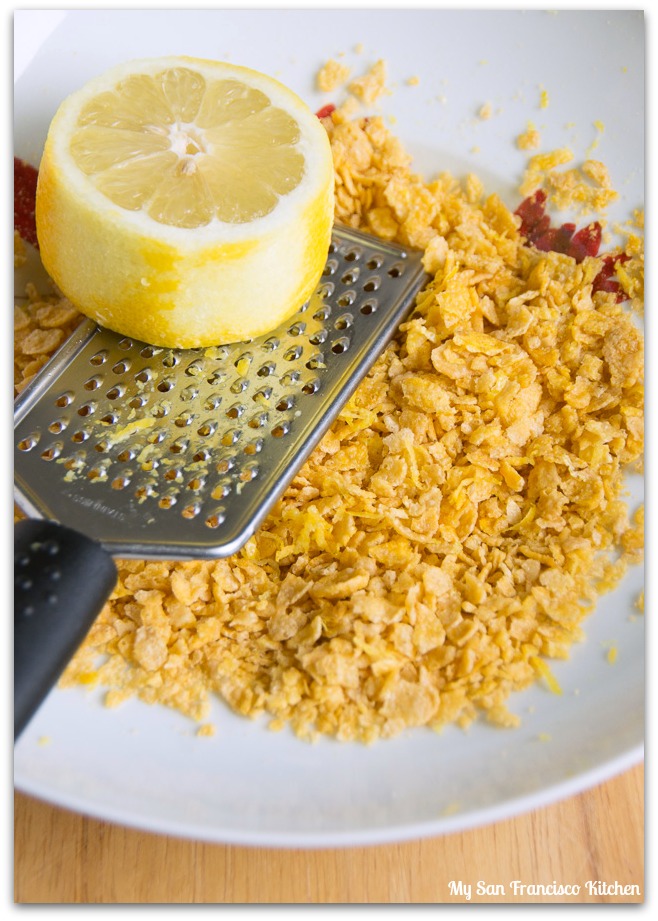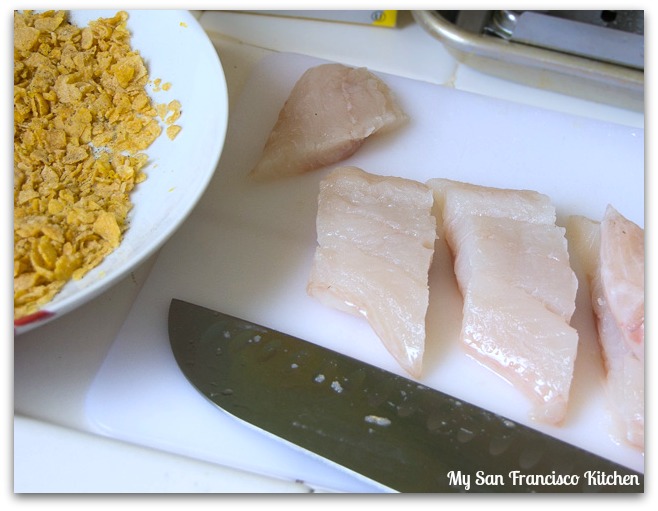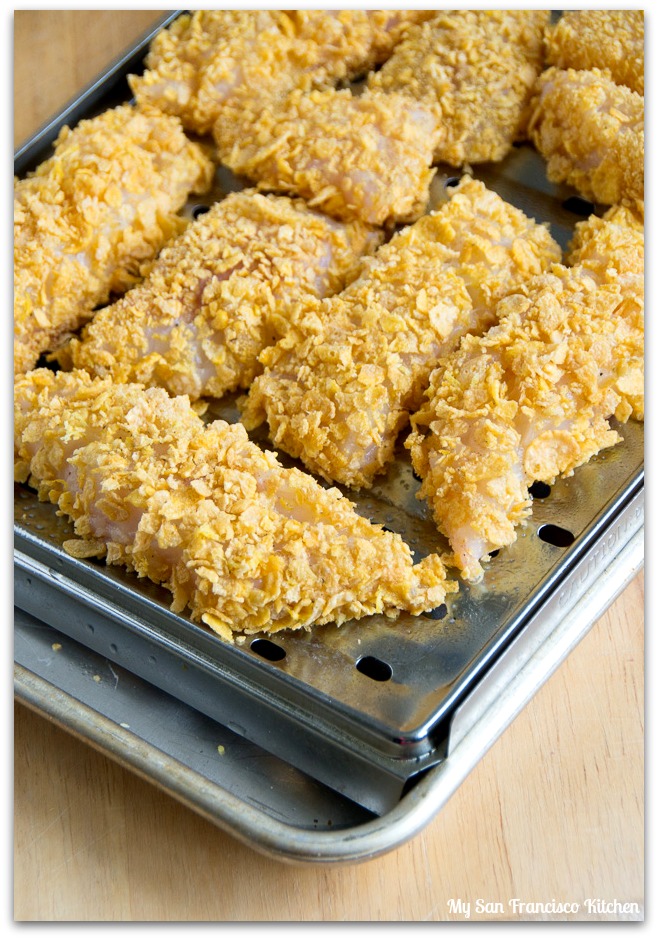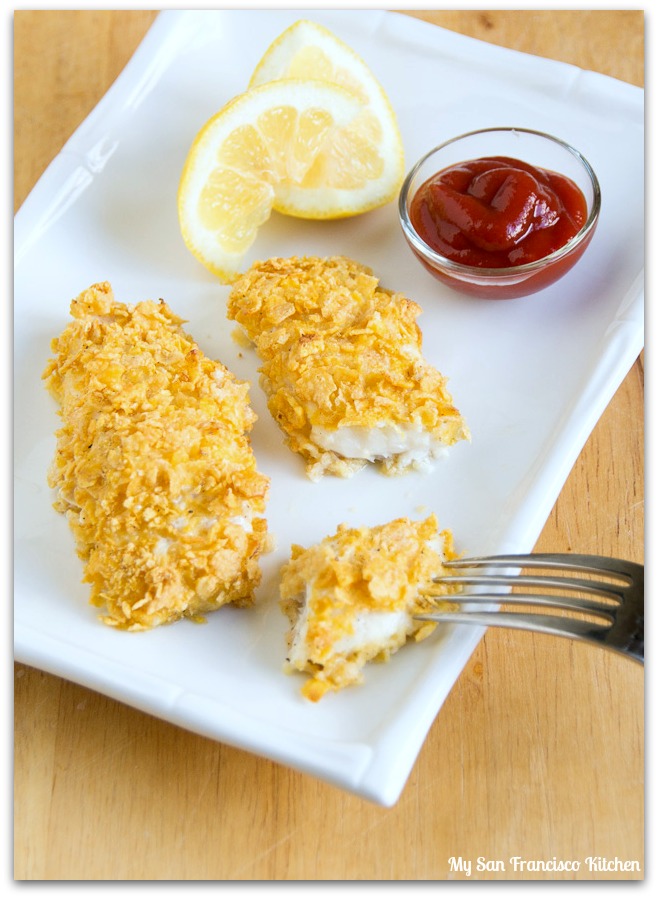 Crispy Fish Sticks
Ingredients
Cooking spray
2 cups cornflakes
1 tsp grated lemon rind
½ tsp freshly ground black pepper
1 tbsp fresh lemon juice
1 large egg
1 pound cod fillet, cut into 4 x 1-inch pieces (about 12 pieces)
Instructions
Preheat oven to 425°.
Place a wire rack on a large baking sheet. Coat rack with cooking spray.
Place cereal in a large zip-top bag; roll with a rolling pin until crushed. Place crushed cereal, rind, and ¼ teaspoon pepper in a shallow dish.
Combine juice and egg in a shallow dish, stirring with a whisk.
Sprinkle fish evenly with ¼ teaspoon pepper and salt.
Dip fish in egg mixture; dredge in cereal mixture.
Arrange fish on prepared rack and bake at 425° for 12 minutes or until fish flakes easily when tested with a fork. The fish should be opaque when done.
Recipe adapted from Cooking Light,
Crispy Fish Sticks with Pineapple Ketchup
August 2014