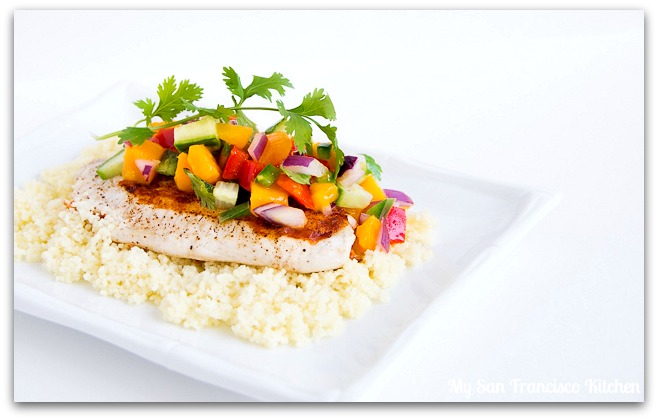 Usually by Wednesdays the meals I made over the weekend to last through the week is all gone, and I am left scrambling for a quick and easy dinner recipe upon coming home from a long day at work. I recently discovered this grilled tilapia with mango salsa recipe in Cooking Light, and I was really surprised at how easy it was to throw together, and how delicious it turned out! The original recipe calls for mahimahi, but I found the tilapia makes a great substitute and also works well with this recipe. The mango salsa is really juicy and flavorful, and pairs well with this light white fish.
Don't you just love excellent results with only a pinch of effort?
My last few days of pharmacy school have been going by fast…they have been filled with projects to finish up, and at the end of the day I have been faithfully doing Jillian Michaels Six Week Six Pack (I am on level 2 now, and when I thought I finally wouldn't be sore anymore, it started all over again…ouch!!).
I have a yummy surprise to celebrate my last day on Friday, and Jillian would definitely not approve ;)…stay tuned!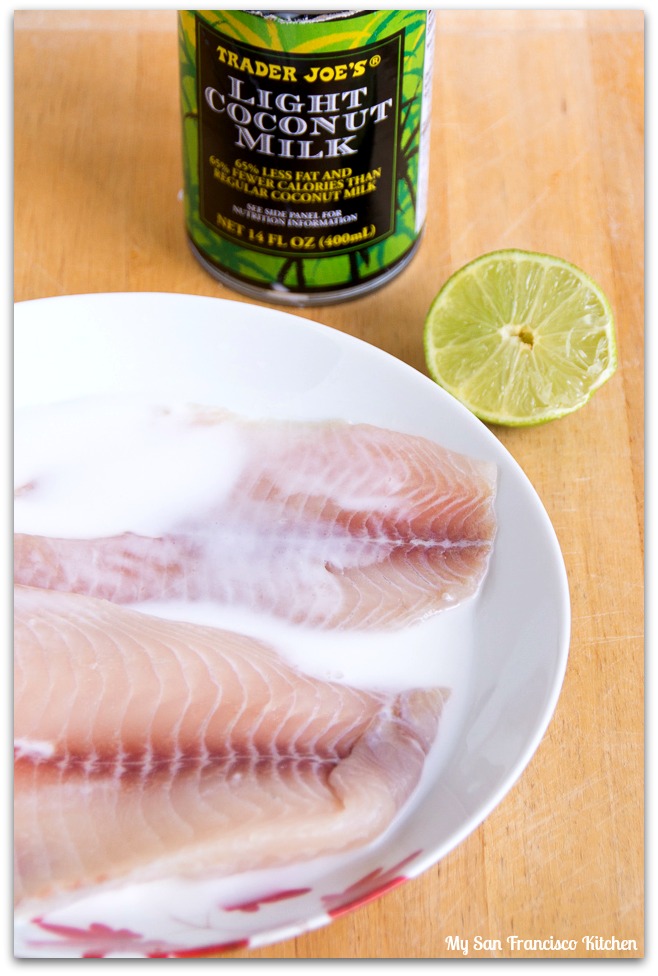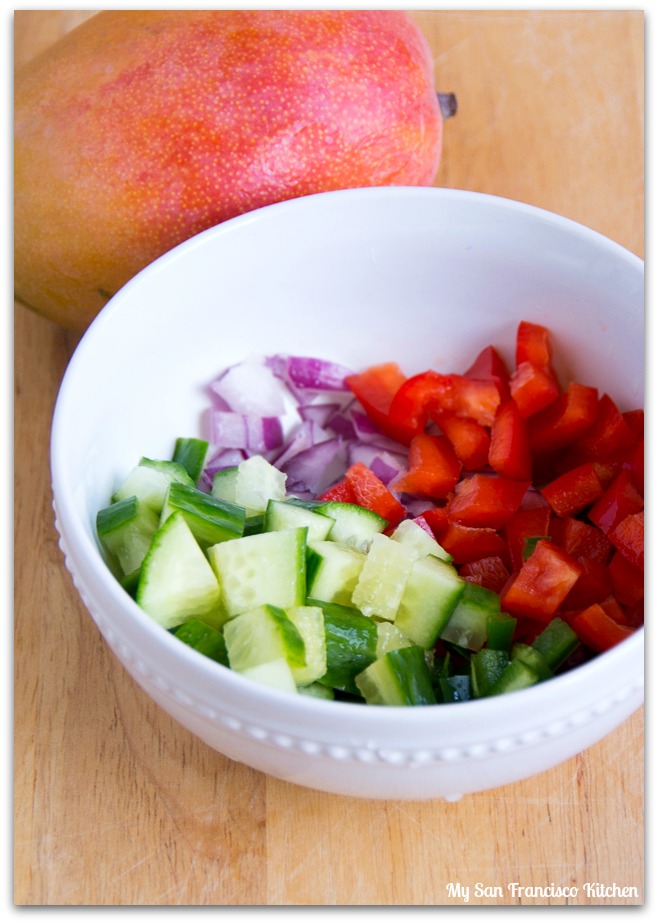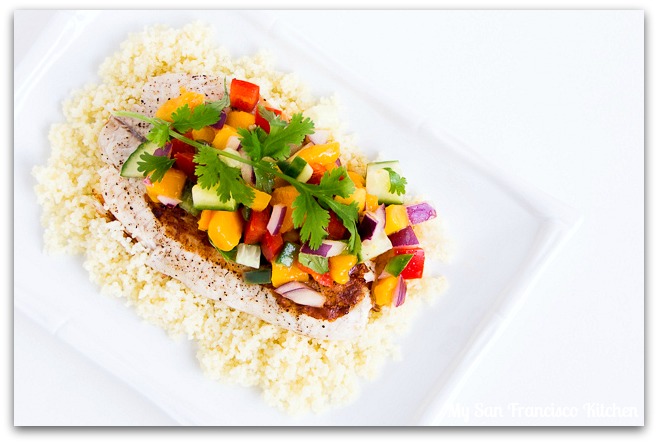 Grilled Tilapia with Mango Salsa
Ingredients
½ cup light coconut milk, divided
3 tbsp fresh lime juice (about 2 limes), divided
2 tilapia fillets
¾ cup peeled, diced ripe mango
⅓ cup diced English cucumber
⅓ cup finely diced red bell pepper
1 tbsp minced red onion
1 tsp chopped fresh cilantro
½ tsp minced peeled fresh ginger
1 tbsp finely chopped jalapeño
⅛ tsp salt (plus more for seasoning fish)
⅛ tsp freshly ground black pepper (plus more for seasoning fish)
Instructions
Preheat indoor grill or grill pan, greased with cooking spray/oil.
In the meantime, add the fish to a shallow bowl and cover with all of the coconut milk EXCEPT 2 tbsp (reserve for the salsa!), and 2 tbsp lime juice. Let stand for 15 minutes at room temperature.
While the fish is marinating, prepare the salsa by combining the remaning ingredients (plus the 2 tbsp reserved coconut milk) in a separate bowl.
Once the fish is ready, season with salt and pepper and grill for about 3-4 minutes on each side (check if done by using a knife to "flake" the fish fillet - should cut very easily).
Serve over couscous topped with mango salsa.
Makes 2 fillets
Recipe adapted from
Cooking Light
magazine.