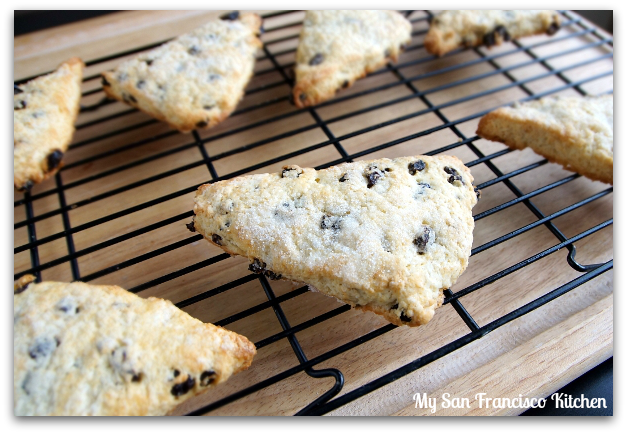 This recipe for currant scones is one of my favorite scone recipes. Even though I love chocolate and usually make scones with chocolate chips, sometimes it is a nice change to make them with fruit. Currants go very well in scones, and pairs nicely with jam in the mornings. They are best when heated up for 5 minutes in a toaster oven on 350F before serving. You can eat them plain, with butter, or with your favorite jam. I also like having them for an afternoon tea break! See also: Chocolate Chip Scones, Blueberry Scones
We just got back from our Spring skiing trip to Lake Tahoe, and it was so much fun! I love that it is only a few hours away from San Francisco to such a nice "getaway" location. Most of the snow was melted, but the lake looks breathtaking any time of the year.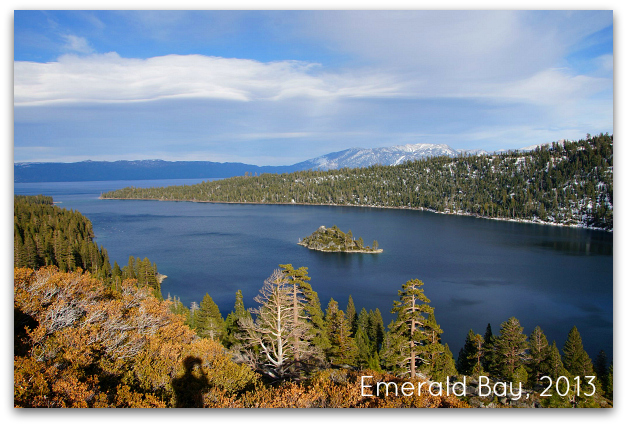 We attempted a hike around Emerald Bay (see photo below), but two couples passed us warning of bear tracks so we turned back. With a backpack full of food on my back and knowing that the bears are waking up very hungry this time of year, we didn't want to risk it!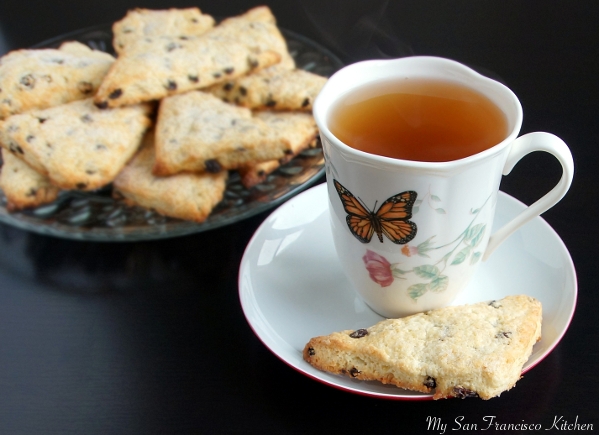 Currant Scones
Ingredients
6 tbsp unsalted butter, chilled and cubed
1¾ cups all-purpose flour
⅓ cup granulated sugar, plus extra for garnish
1 tsp baking powder
¼ tsp baking soda
¼ tsp salt
½ cup Nature Box Zingy Currants www.naturebox.com/
1 egg
⅓ cup sour cream
2 tbsp milk
1 tbsp orange juice
Instructions
Preheat oven to 400 degrees F.
In a large bowl, whisk together flour, sugar, baking powder, baking soda, and salt.
In a food processor or in a large bowl using a pastry blender, cut the butter into the flour mixture until crumbly.
Add the zingy currants and stir in with a fork.
In a separate bowl, beat together the egg, sour cream, milk and orange juice. Pour over the ingredients in the other bowl and mix with a fork until the dough is moist and begins to hold together.
Flour hands and gather the dough into a loose ball, then turn out onto a floured surface. Roll to about ¾ inch thickness.
Cut out triangles and place on an ungreased baking sheet or a baking sheet lined with parchment paper.
Sprinkle sugar over the tops of the scones.
Bake for 13-15 minutes, or until scones become golden-brown and firm to touch.
Transfer to a cooling rack. Serve warm
Makes 10 scones