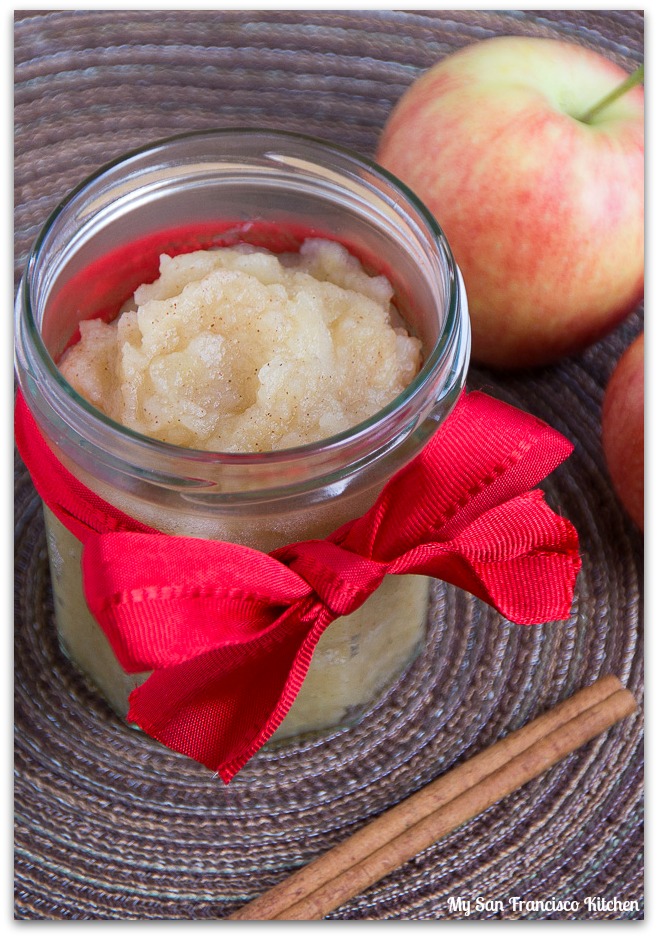 It's Friday again! We made it through another week! I have been loving my current rotation, and realized I only have two weeks left until I am officially no longer a student. Hello real world! When I first embarked on my pharmacy rotations a year ago, I thought by the end I would have a clear picture of what I wanted to do for my career. Now that the year has come and gone, I have enjoyed every single once of my pharmacy rotations, and am left more confused than when I started! I guess it is good that I didn't hate any of them, but I wish I was drawn more to one over the other… Currently, I am working on projects relating to multi-specialty medication information, such as oncology, rheumatoid arthritis, gastroenterology, neurology, etc. and I love working with a team of wonderful pharmacists. This rotation is different than the more traditional roles of the pharmacist, and deals a lot more with the industry side of pharmacy. I don't see patients on this rotation, but I get to do a lot of literature and industry research and help develop clinical tools for physicians.
As most of you already know, I have been a contributor to the Magic Bullet Blog for about a year now. I get to create, test and share recipes with the MB community. The other day I wanted to make a recipe that used applesauce as a substitute for butter, and guess what? I didn't have any! I actually rarely have applesauce in my refrigerator, because the "natural" kind doesn't last very long and goes bad before we can finish it all. I was too lazy to go to the store and buy some, but then I thought why not make my own homemade applesauce with my Magic Bullet? Surprisingly, I haven't thought about that recipe during the past year of creating MB recipes. I steamed some apples, then added them to my Magic Bullet with some cinnamon and WAH-LAH, fresh, natural, organic, homemade, delicious applesauce! The best part about making it at home (besides being able to control what you add to it) is that you can determine the amount you need so that it won't go bad. I made just enough for my recipe and a little left over for a snack the next day, which was perfect. Keep it refrigerated for up to a few days.
Next time I am craving dessert, like ice cream or something really bad like this, I will be making some cinnamon applesauce instead!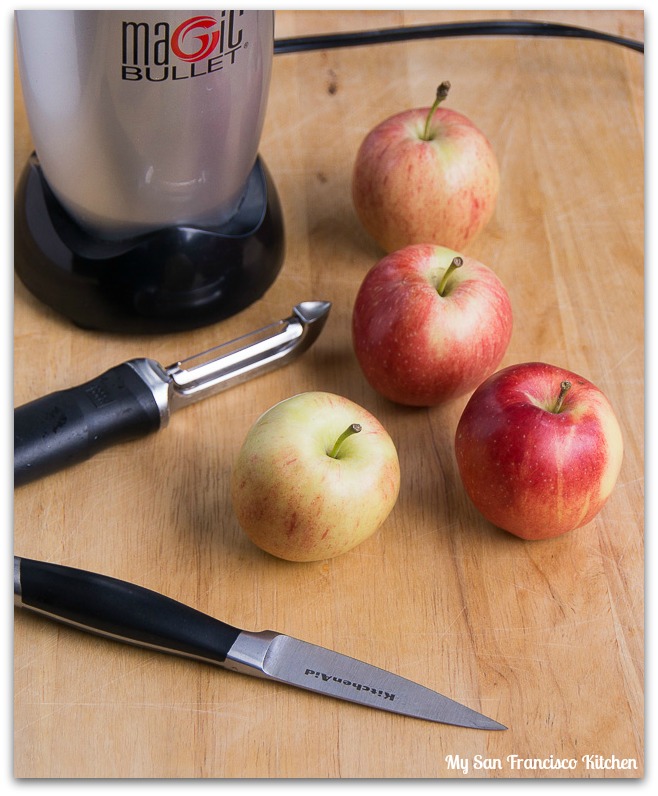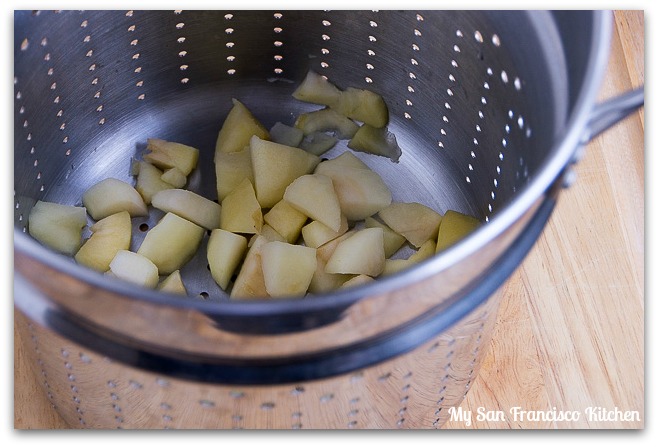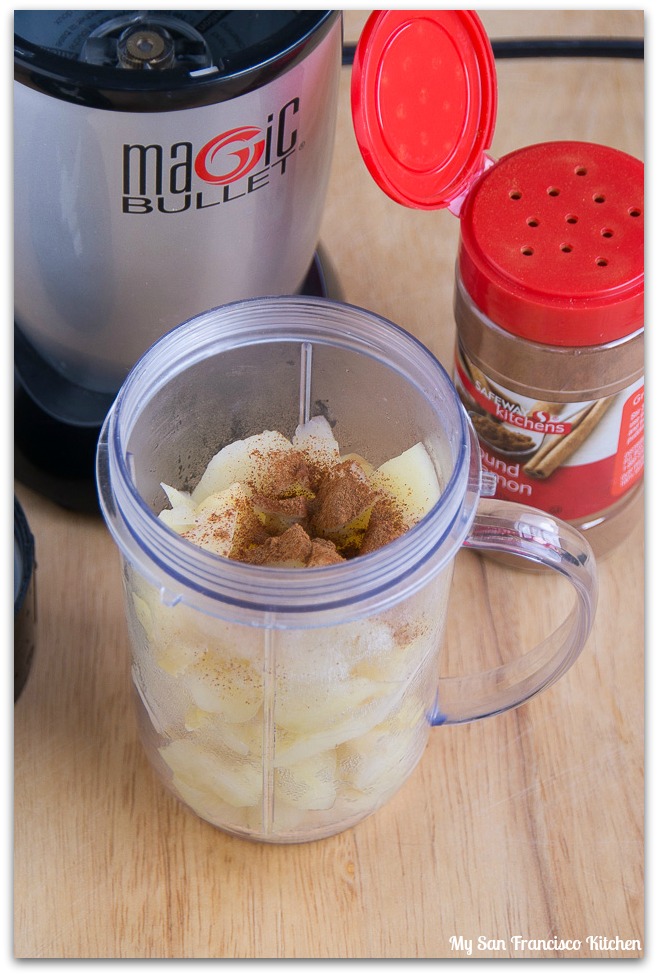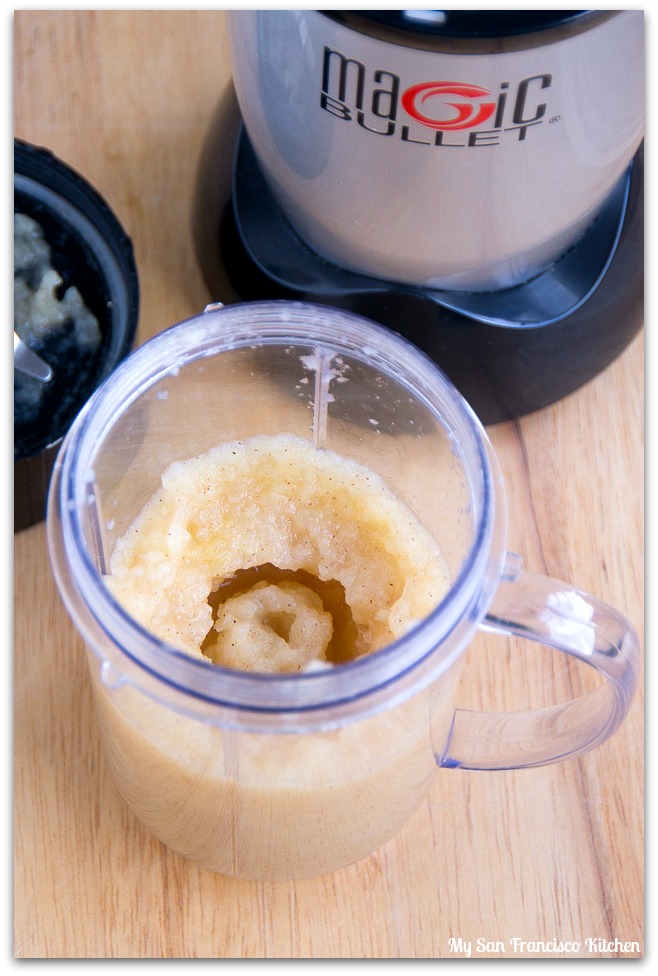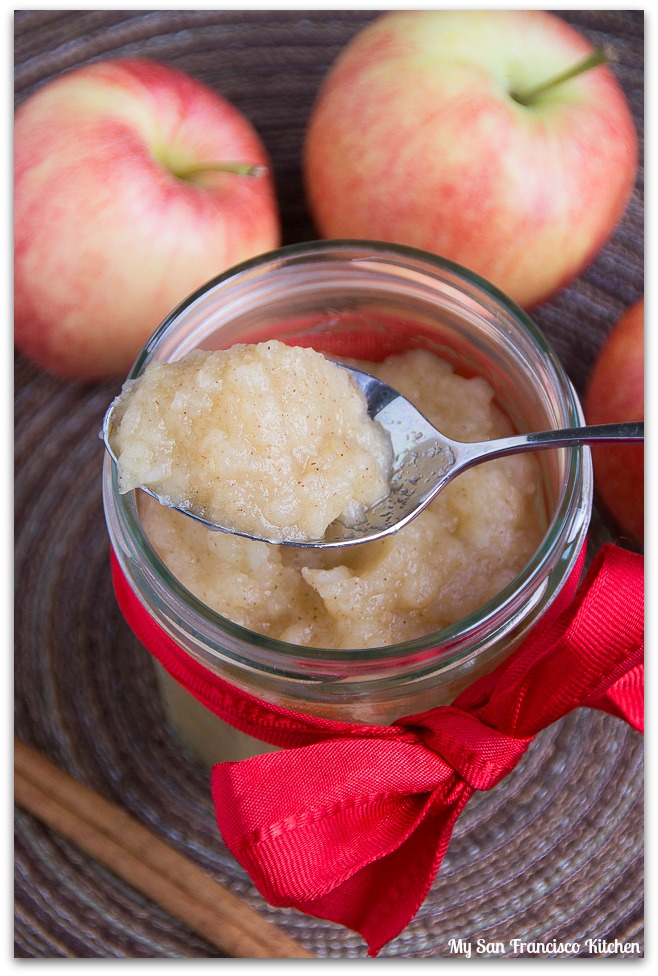 Homemade Cinnamon Applesauce
Ingredients
4 small organic gala apples (2 large)
½ tsp cinnamon
Instructions
Peel, core and chop apples.
Steam the apples for 15 minutes (using a stainless steel steamer over boiling water), then remove from heat and cool.
Add the apples and cinnamon to a small Magic Bullet blender cup and pulse a few times until desired texture is reached.
Store in a glass jar and refrigerate for up to 3 days.