This flavorful curried chicken salad is packed with sweet red grapes, dried cranberries, chopped apples, sliced almonds, and cubes of cooked chicken breasts lathered in a creamy curry dressing. You can eat is as a side dish, or make it the main dish by filling whole wheat pita breads with it. I love the combination of the yellow curry with sweet grapes and a little tang from the dried cranberries. I found this recipe in Cooking Light magazine, and the original used pineapples and currants. I modified the recipe to what I had in my pantry, and it came out great!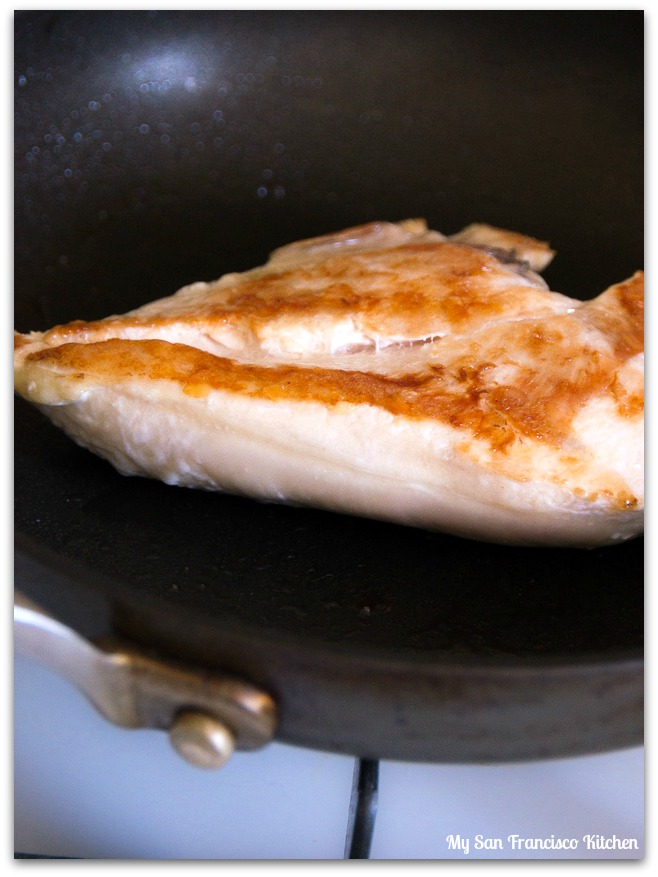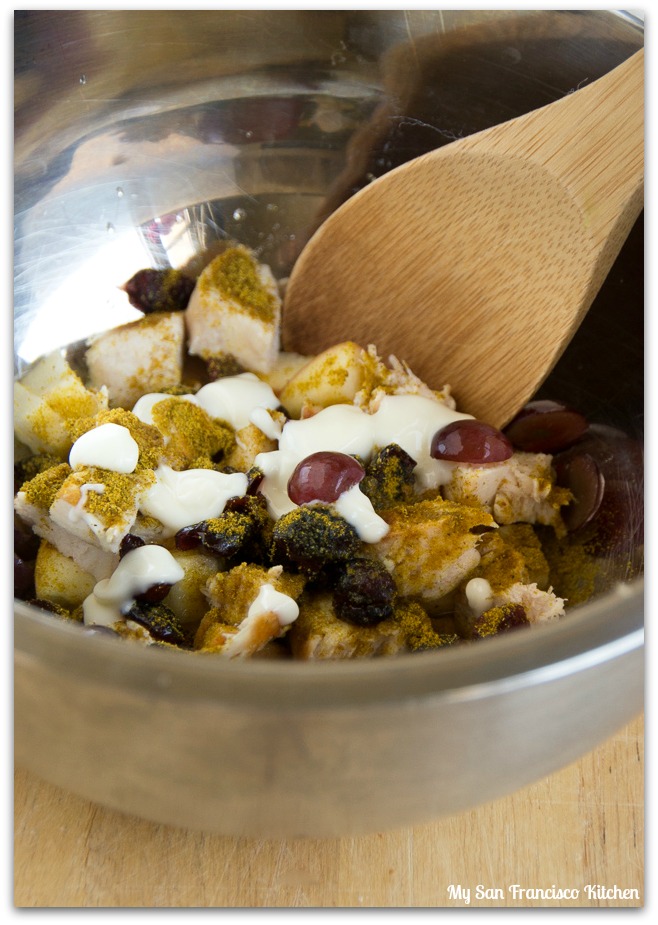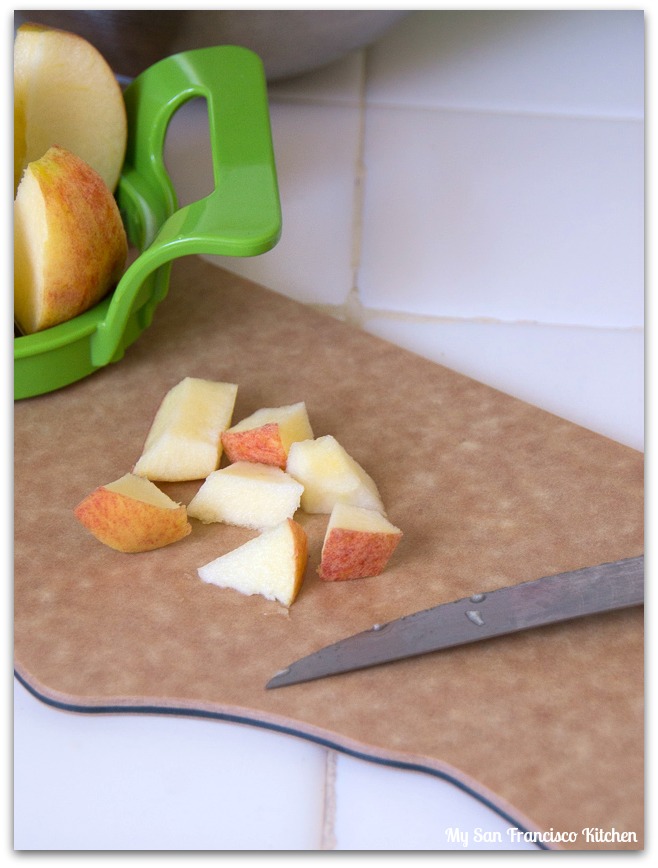 I haven't done a giveaway in a long time. Don't worry, because I have an awesome giveaway for you today: a California-shaped cutting board by Epicurean. I was really impressed with the high quality of this cutting board, which is important to me because since I am always cooking my cutting boards usually do not last very long! I just love the design, since I was born & raised in California. These cutting boards are made in the U.S. from non-porous wood fiber, and come with a lifetime warranty.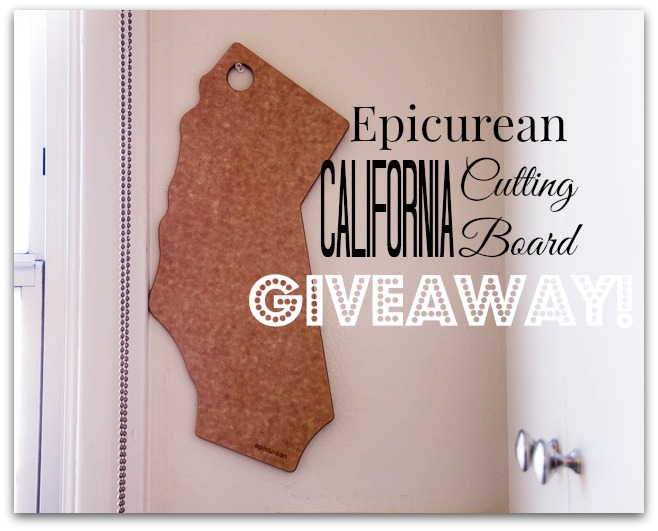 Enter below using the Rafflecopter widget (sorry, US residents only!) by 06/06/14. Good luck!
Check out more products by Epicurean on their website!

Curried Chicken Salad (and Epicurean Giveaway!)
Ingredients
1½ cups chopped cooked chicken breast (about 8 ounces) $
½ cup halved seedless red grapes
½ cup diced, peeled apple
2 tbsp dried cranberries
3 tbsp low-fat mayonnaise
1 tsp honey
1 tbsp curry powder
½ tsp fresh lemon juice
⅛ tsp salt
⅛ tsp freshly ground black pepper
1 tbsp sliced almonds
Instructions
Add all ingredients to a mixing bowl and combine by tossing with two spoons.
Sprinkle with almonds. Cover and chill.
Recipe adapted from Cooking Light magazine, 2004 (see original recipe
here
).