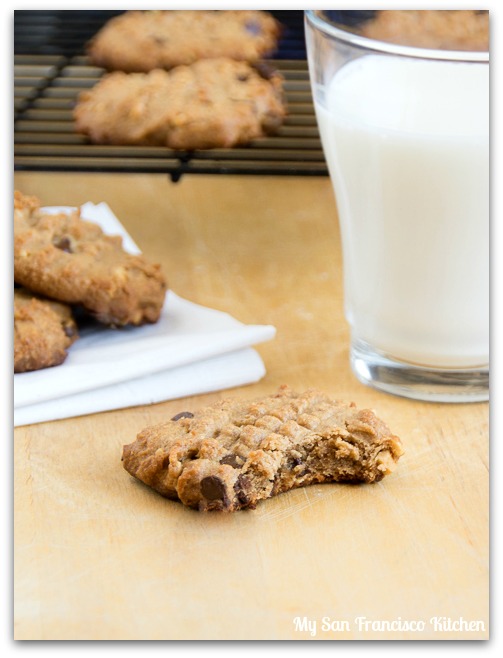 Four more days until my big exam! I am starting to feel more ready, which is a relief… but I still have a lot to look over before the big day. This is the last step before I become a pharmacist!! Today is Saturday, but I stayed inside all day and took only two breaks from studying: one to go to the gym, and this one so I can share this delicious chocolate chip peanut butter cookie recipe with you guys! I was flipping through my recent issue of Cooking Light magazine, and these caught my eye – they seemed so incredibly easy to make, with only a few ingredients that I had in my kitchen. They came out a little crunchy (I first expected them to be chewy), but it was a nice change from my other peanut butter cookie recipes which are usually chewy. The dough was hard to work with too…I suggest using a fork sprayed with some cooking spray, otherwise it will stick to the dough when you try to make the hatch marks on the top when flattening the dough. I'm not gluten-free, and usually don't make too many gluten-free recipes, but these turned out great and I will make them again! They are a nice study snack 😉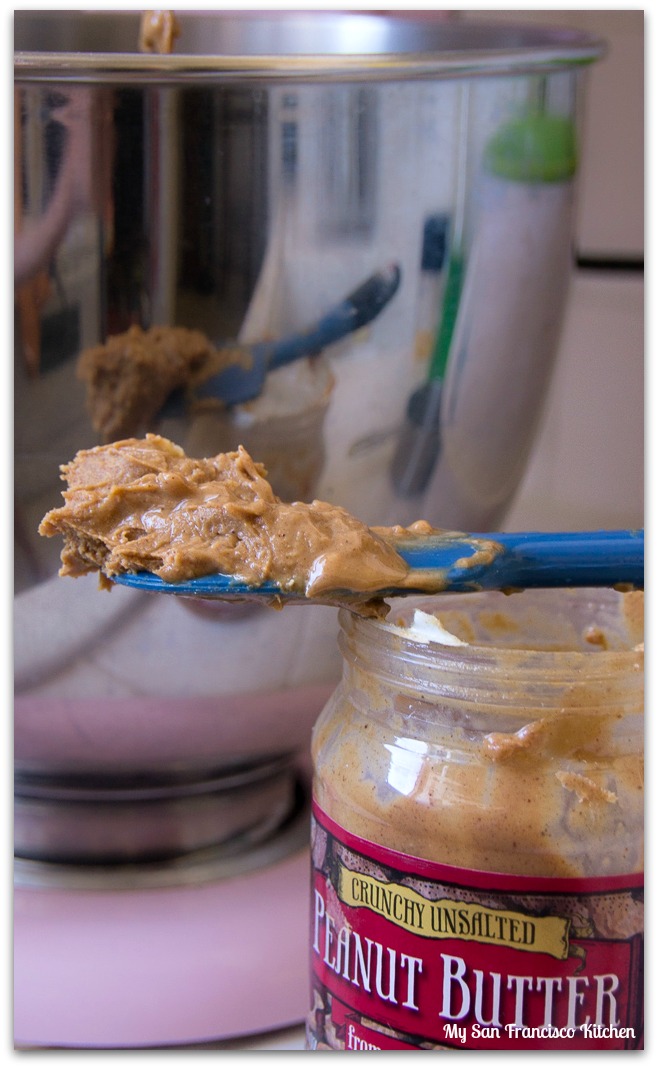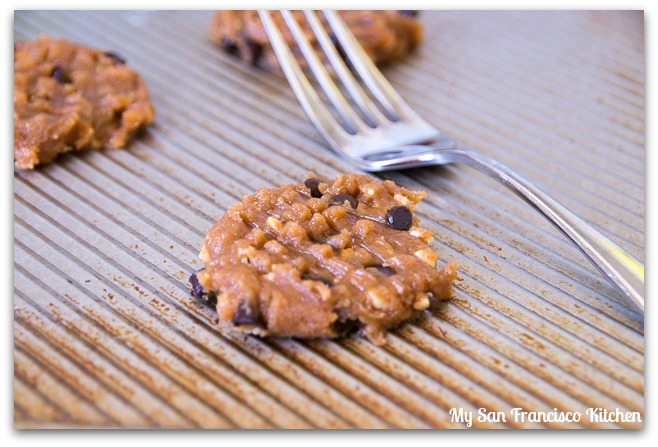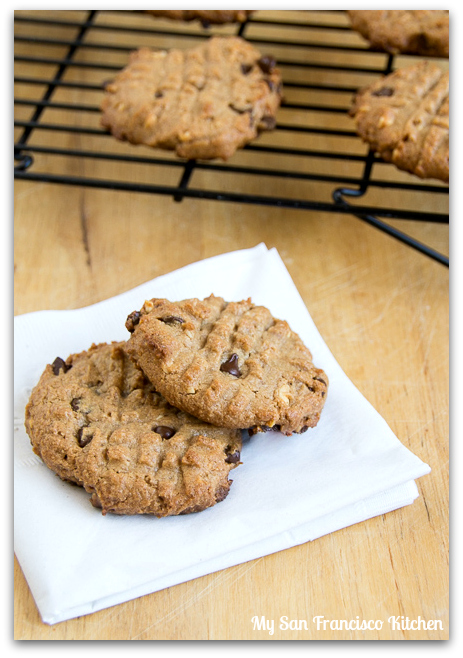 Gluten-Free Peanut Butter Cookies
Ingredients
¼ tsp salt
1 large egg white
1 cup reduced-fat chunky peanut butter
⅓ cup granulated sugar
¼ cup brown sugar
¼ cup semi-sweet chocolate chips
Instructions
Preheat oven to 375° F.
Add salt and egg white to a medium bowl and stir with a whisk until white is frothy (can also use a stand mixer).
Add peanut butter, granulated sugar, brown sugar, and chocolate chips, stirring to combine.
Drop tablespoons of dough, 2 inches apart, on a baking sheet lined with parchment paper.
Gently press the top of each cookie with a greased fork to flatten, and press the top of each cookie again to form a crisscross pattern.
Bake for 10 minutes or until lightly browned.
Makes 10 cookies
Recipe adapted from Cooking Light, June 2014. See original recipe here.