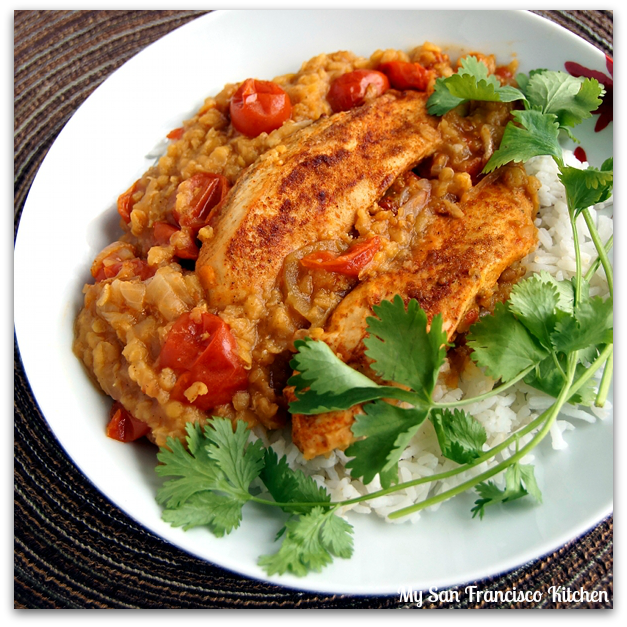 Did you have a nice weekend? I had a relaxing Sunday, and even though the weather was gloomy all weekend in San Francisco, I didn't mind. I caught up on all of my chores (laundry, cleaning, etc.), so the weekend went by fast for me! It was so nice to have a day where I didn't have any deadlines to meet or work to do. I realized how sad it was that I felt so happy about this, and how long it has been since I have had a real day off all to myself!
Since I had the time, for lunch I wanted to try a new recipe…red lentil chicken stew. Stews are my absolute favorite comfort foods, especially on cold days like today. It was like heaven biting into tender pieces of chicken covered in a variety of spices, and the soft lentils mixed with juicy tomatoes and onions. I haven't been so excited about a recipe turning out so delicious in a long time! This red lentil chicken stew recipe is definitely going on my "week night dinners" list. It is so flavorful!
Although it seems like it takes a long time to cook, most of the time is waiting for the stew to simmer in the oven for an hour and a half (your house will smell amazing!). The preparation is actually really easy.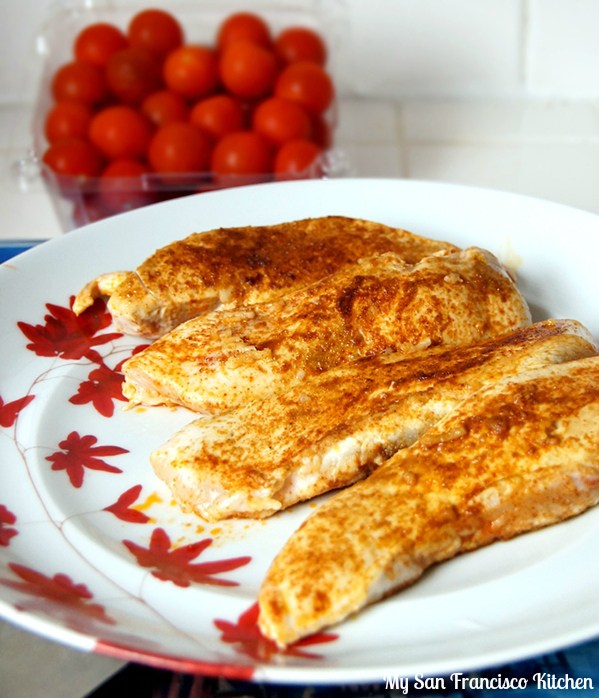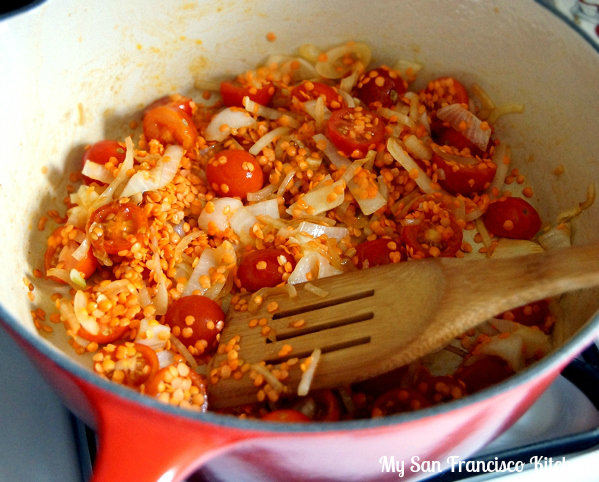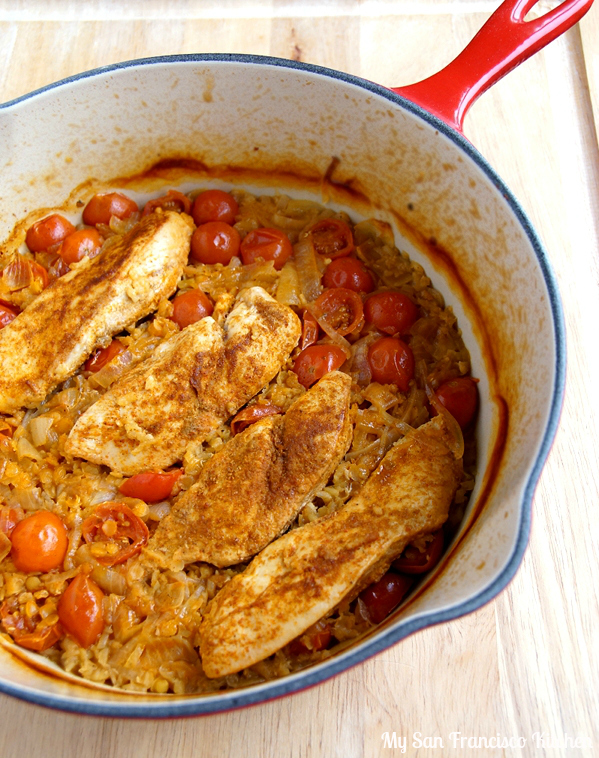 Red Lentil Chicken Stew
Ingredients
¼ cup olive oil
2 boneless, skinless, organic free-range chicken breasts
3 garlic cloves, minced
1 tbsp ground cumin
¼ tsp cayenne pepper
1 tbsp sweet paprika
½ tbsp cinnamon
½ onion, finely diced
⅓ cup split red lentils
1 cup chopped organic cherry tomatoes
3 cups chicken stock (*4 cups if you want more of a soup)
¼ cup chopped dried apricots or mango
¼ cup freshly chopped cilantro
Instructions
Preheat oven to 320 degrees F.
Slice each chicken breast in half, yielding four strips.
Coat the chicken in olive oil and cumin, cayenne pepper, and paprika.
Heat 2 tbsp olive oil in an oven-proof baking dish and brown chicken (about 2 minutes on each side).
Remove and set aside.
Add 2 tbsp olive oil to the pan, along with the onions and garlic. Simmer for 5 minutes.
Add cinnamon, lentils, chicken stock, tomatoes and dried apricots and bring to a boil.
Add the chicken breasts on top, cover, and place in the oven.
Bake for 1 hour and 15 minutes.
Serve over jasmine rice and garnish with fresh cilantro.