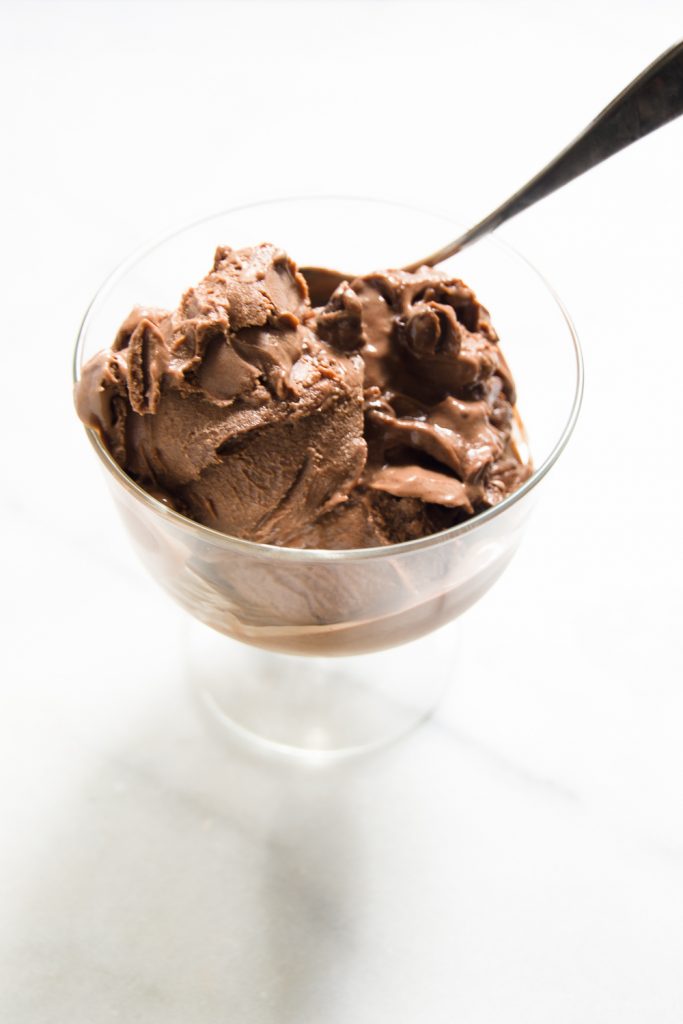 Like everyone else, the stress of what has been going on in the world has been getting to me. I try not to think about it and pretend everything is normal, but the dream only lasts a short while and reality sets in again. Something that has been helping calm my nerves is cooking and baking. I don't mean just stress baking, although there has been some of that… I have been exploring new cuisines, and trying things I have never attempted before in my kitchen. Ice cream is one of those things.
I have never owned an ice cream maker, and have only ever made homemade ice cream with my Grandma when I was a child in hers. I fondly remember making vanilla ice cream with her, and how excited and accomplished I felt when we got to eat it afterwards. After recently purchasing a Thermomix®, I have been seeing so many great ice cream recipes on the Cookidoo® recipe database. I figured, why not give it a try! I was craving a brownie chocolate ice cream, so Leila and I got into the kitchen and created our own version of chocolate ice cream. I used the Cookie Ice Cream recipe and adjusted the milk to 2%, added brownies and chocolate chips, and the end result far exceeded my expectations. The chocolate ice cream was so rich, creamy and delicious, we couldn't stop eating it!
Double Chocolate Ice Cream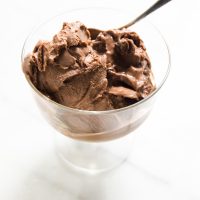 7 oz 2% milk
10 oz heavy cream
1/2 cup sugar
3 egg yolks
1/2 cup chopped brownies
1/2 cup chocolate chips
Add milk, cream, egg yolks, and sugar to the mixing bowl and set to speed 4, 185 F, and cook for 7 minutes.

Add the brownies and 1/4 cup chocolate chips (save half for later!) and mix for 20 seconds at speed 4.

Sprinkle with remaining chocolate chips.

Transfer to a shallow, freezeable container and cover with plastic wrap.

Freeze for 6 hours.

Set out to thaw for a few minutes and serve, or place back into the Thermomix and blend for a creamier result!
Recipe adapted from Cookie Ice Cream with Figs and Chocolate
"THERMOMIX," "VORWERK," "COOKKEY," and "COOKIDOO" are a registered trademark of VORWERK (or its affiliates). VORWERK does not support, authorize or endorse this site.