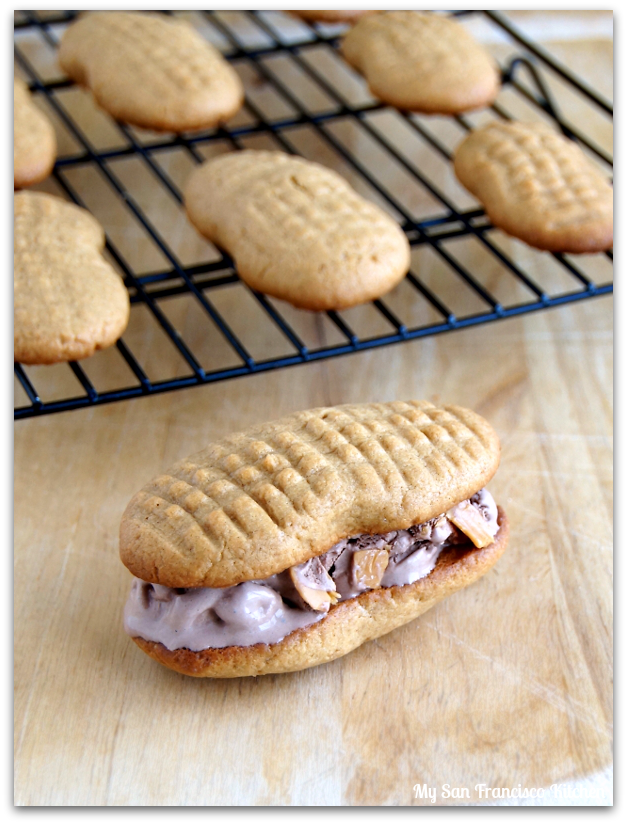 Chocolate and peanut butter…. what could be a better combinaton? This chocolate peanut butter ice cream sandwich, also known as a cookiewich, is the perfect summer treat. Delicious, creamy Tillamook chocolate ice cream swirled with peanut butter sandwiched between two soft peanut butter cookies – yum! Go ahead and treat yourself, you deserve it.
From July 1, 2013 to July 31, 2013, Tillamook is offering readers of My San Francisco Kitchen a $1 off coupon so that you can try one of their many delicious ice cream flavors. Click here to get your coupon! The #1 ice cream brand in the Northwest*, Tillamook is based in Oregon and uses high quality milk in their ice creams from cows not treated with artificial hormones.** The $1 off Tillamook Ice Cream coupon will will expire within 30 days of printing, so don't forget to use it soon! Please reach out to Tillamook directly with any questions, comments, or concerns about the coupon: Contact Tillamook [www.Tillamook.com/Contact]
Tillamook Summer Ice Cream Contest
From July 1-16, tell Tillamook why you or someone you know deserves a Tillamook Ice Cream party and you could win everything needed to throw one—cherry on top included. Simply fill out the form on the landing page to enter the contest.
Good luck!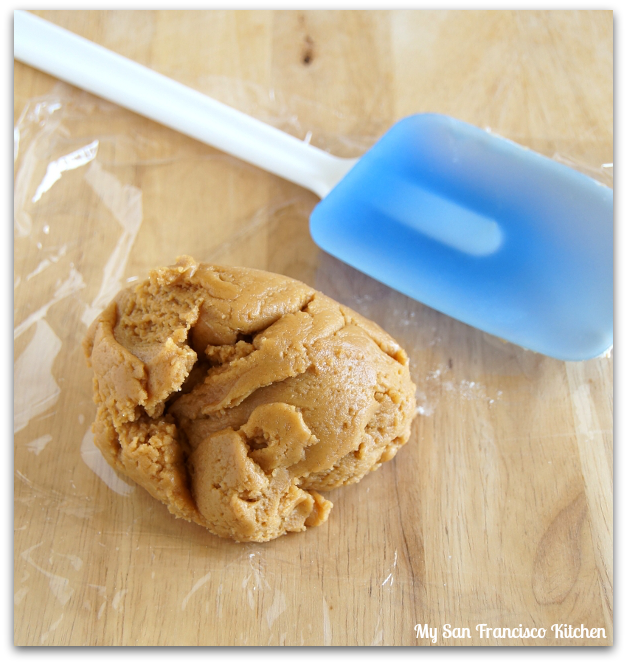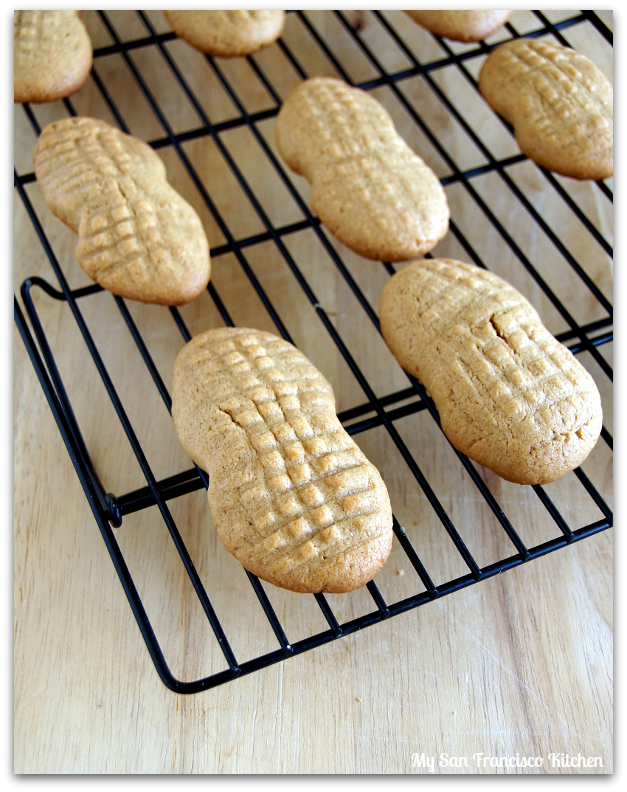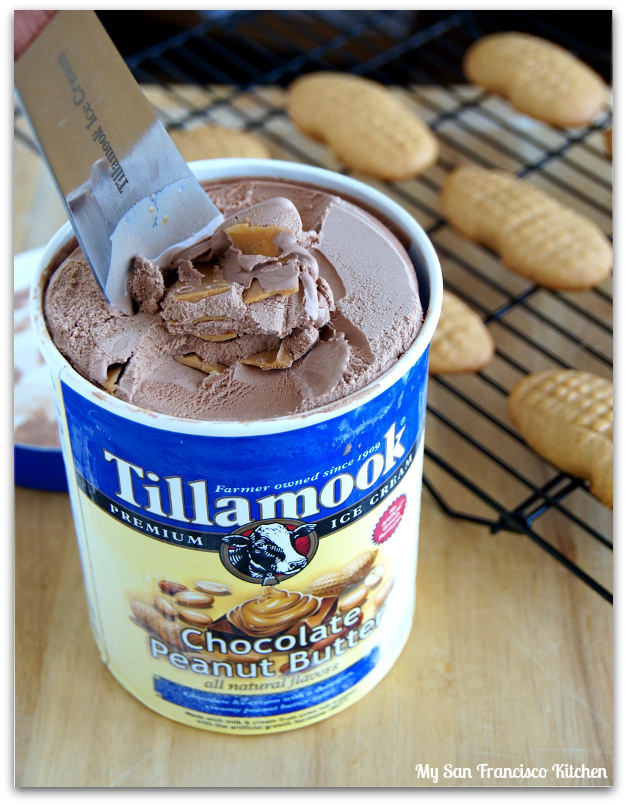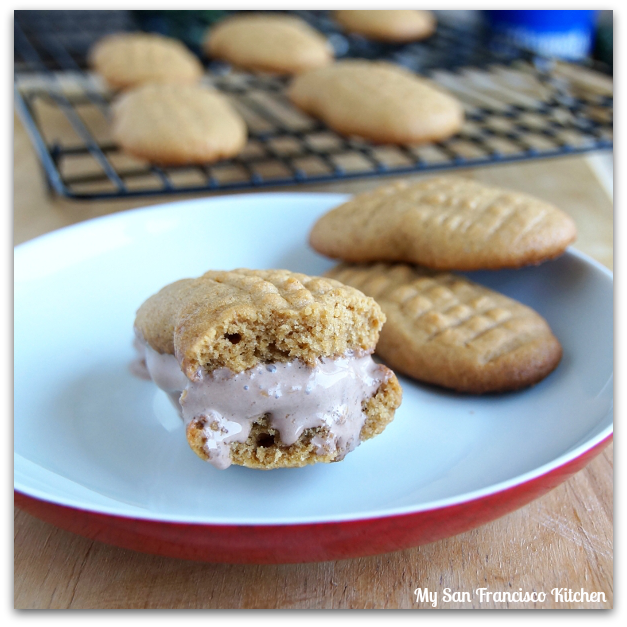 Chocolate Peanut Butter Cookiewich
Ingredients
3 tbsp butter, room temperature
2 tbsp granulated sugar
2 tbsp confectioners' sugar
1 tbsp brown sugar
⅓ cup creamy peanut butter
1 egg
½ cup and 1 tbsp all-purpose flour
½ tsp baking powder
Pinch of salt
Tillamook Chocolate Peanut Butter ice cream
Instructions
Preheat oven to 375 degrees F.
In a large mixing bowl, add sugars and butter. Cream together on medium speed.
Add the egg and continue beating.
Add flour, baking powder and salt.
Wrap in a plastic wrap and chill in the refrigerator for 1 hour.
Roll 1-inch balls of dough, then form into an flat oval shape.
Use a fork to make impressions vertically and horizontally, then pinch the center to form a peanut shape.
Bake for 12 minutes.
Cool on a wire rack for 30 minutes.
Use two cookies to sandwich ice cream between them.
Makes 8 cookies, or 4 cookiewiches
*The FDA has stated that no significant difference has been shown between milk derived from rBST treated and non-rBST treated cows.
**Source: IRI 2012