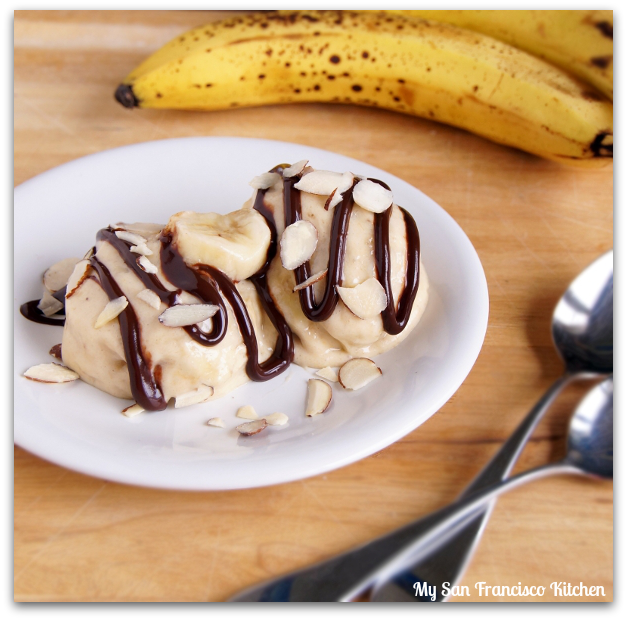 I have loved ice cream my whole life.
One of my first jobs in high school was at Cold Stone Creamery serving up ice cream creations. It was one of those rare situations where going in to work was heaven…well, almost. Come on, all of the ice cream and candy you could possibly dream of, right in front of you the entire shift? Sounds pretty good, eh? The only downside was the 15 pounds I gained working there! It took me an entire summer of working out and banning ice cream from my diet all together to drop the weight the summer after working there. Ever since, I have become cautious about buying ice cream at the store because I know it is one of my biggest weaknesses.
Whenever I am craving ice cream, I look for healthier alternatives to satisfy my sweets craving instead. This banana peanut butter ice cream always does the trick! The consistency is very similar to ice cream, and tastes great! I love adding a few extra toppings, like nuts or some chocolate, to make it even tastier. The best part is that unlike homemade ice cream recipes, it only requires two main ingredients and is really quick to make (especially if your bananas are already frozen!).

Go ahead and try it – you may never need ice cream in your life again 😉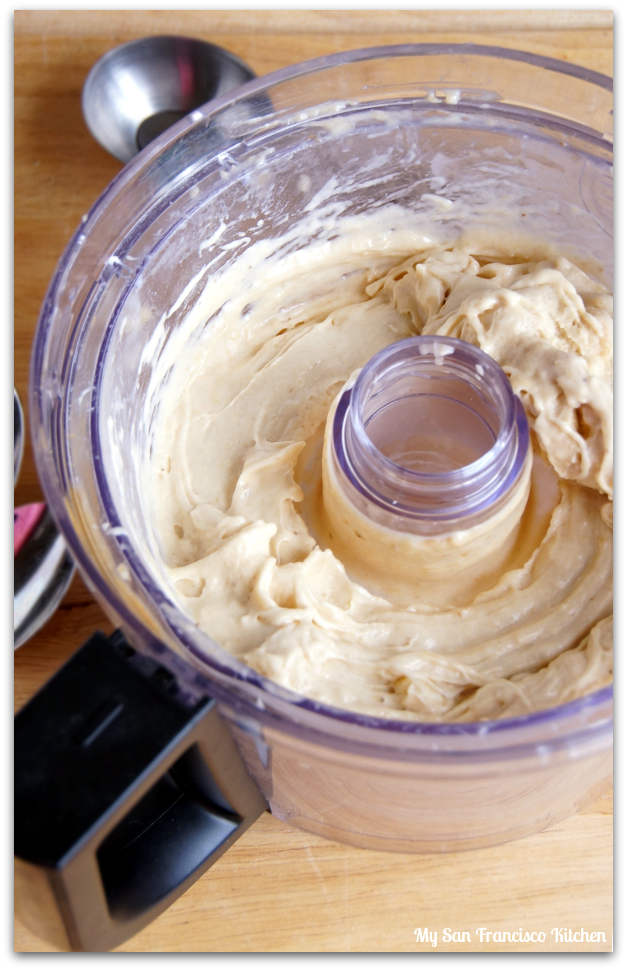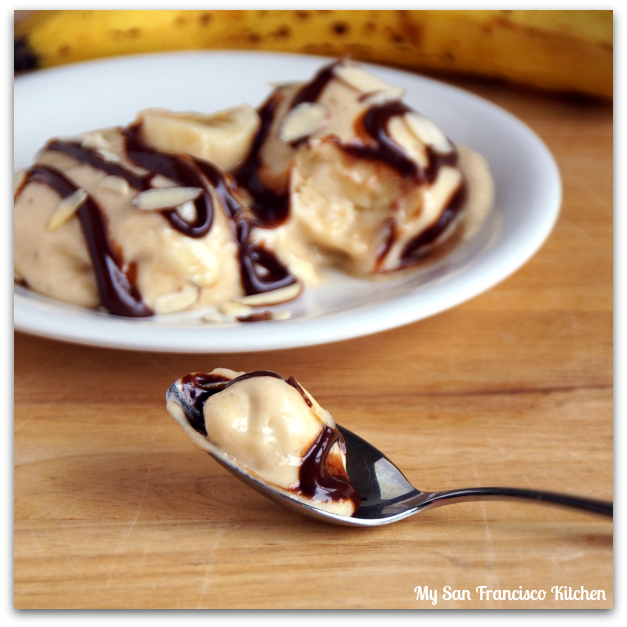 Banana Peanut Butter Ice Cream
Ingredients
2 frozen peeled bananas
2 tbsp peanut butter
Toppings (optional)
Instructions
Freeze two peeled bananas for at least 2 hours.
Chop the frozen bananas into bite-sized pieces.
Add the chopped bananas and peanut butter to a food processor or blender, and blend up until smooth and creamy.
Serve immediately or freeze for a firmer consistency.