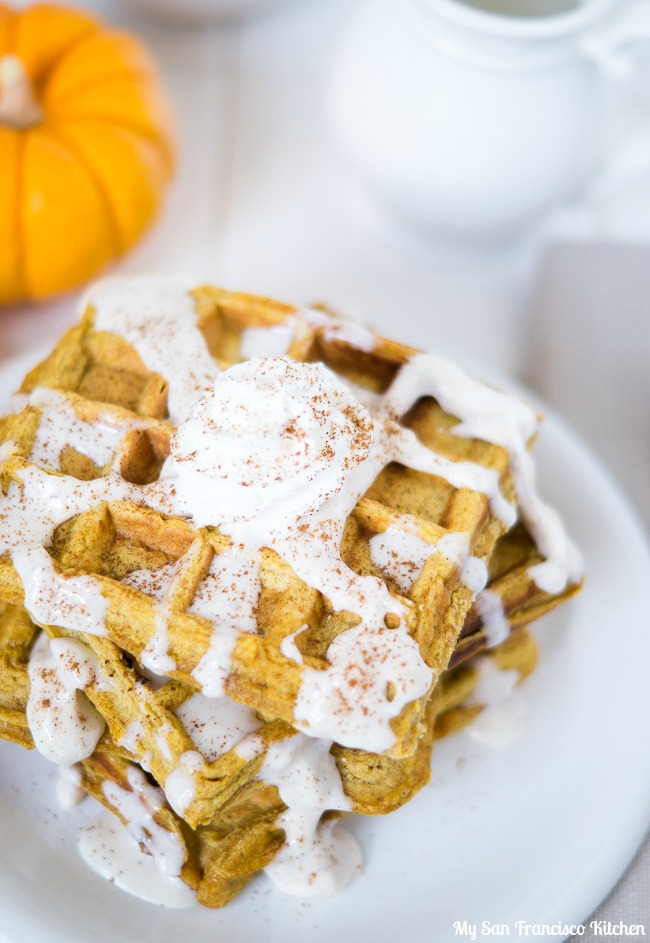 It happened. I finally caught the pumpkin fever that has been going around. I was doing so good resisting, but then I walked into a huge wall of organic pumpkin staring me down as I walked into Trader Joe's grocery store yesterday morning. I just so happened to be craving some waffles for breakfast, and adding some pumpkin just sounded too good not to make! Then, these pumpkin waffles happened. 
I didn't stop there. These whole wheat buttermilk pumpkin waffles should have been enough with a drizzle of maple syrup, but not for me. I was dreaming of my pumpkin waffles lathered in a sweet cinnamon cream cheese glaze. Let me just say, it was totally worth it.
These pumpkin waffles are definitely my favorite Fall breakfast, ever.
What is your favorite pumpkin recipe to make during the Fall season (or any time of the year)?
Here are a few of my favorite pumpkin recipes made in My San Francisco Kitchen: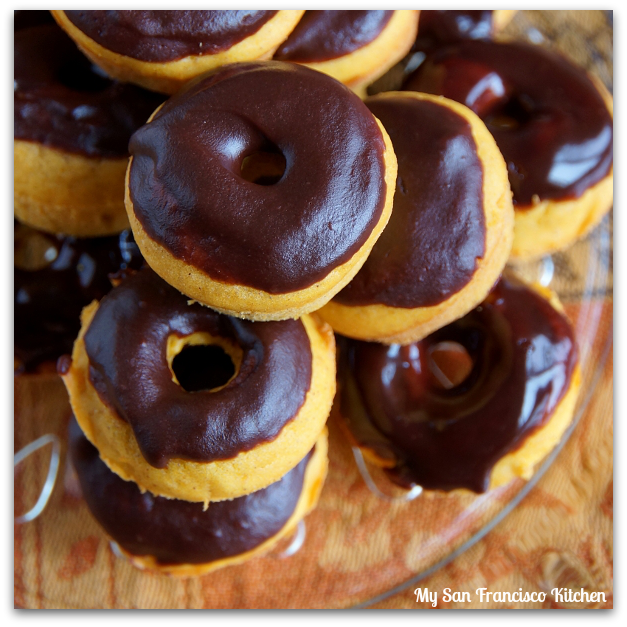 Baked Mini Pumpkin Donuts with Chocolate Glaze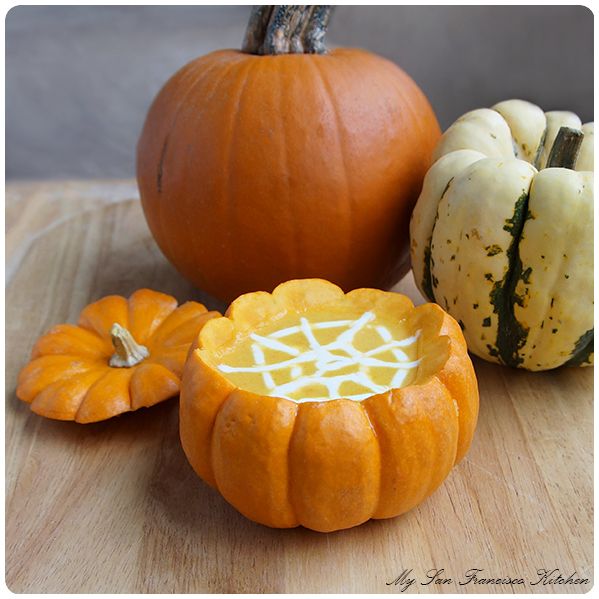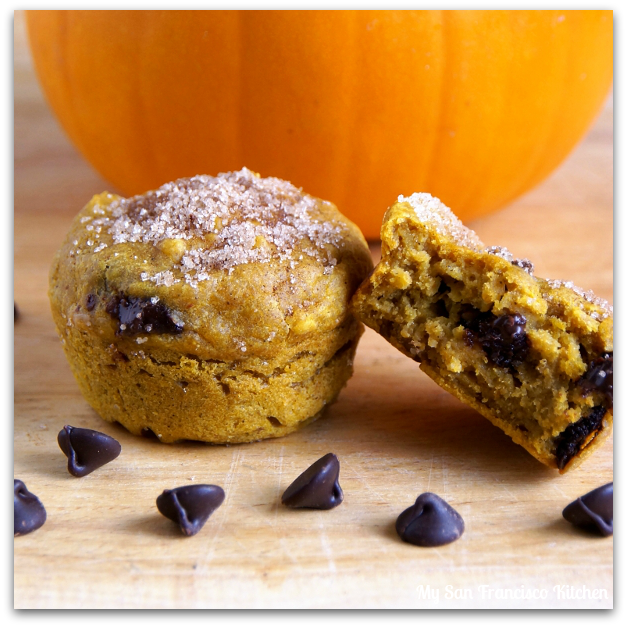 Chocolate Chip Pumpkin Muffins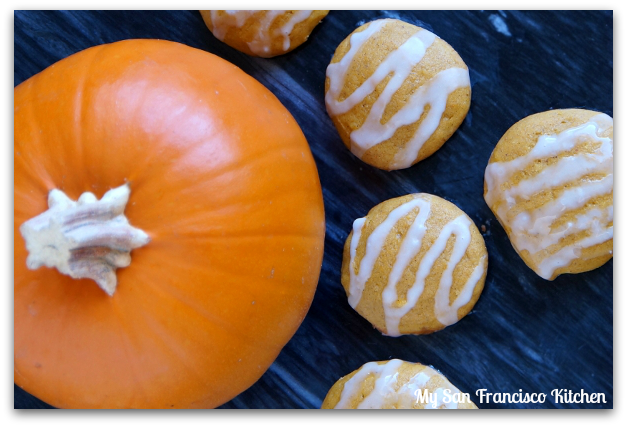 Have I given you the pumpkin fever yet???? 🙂
OK, back to these delicious buttermilk pumpkin waffles! You can control the thickness of the cinnamon cream cheese glaze by adding more or less milk.
Enjoy!!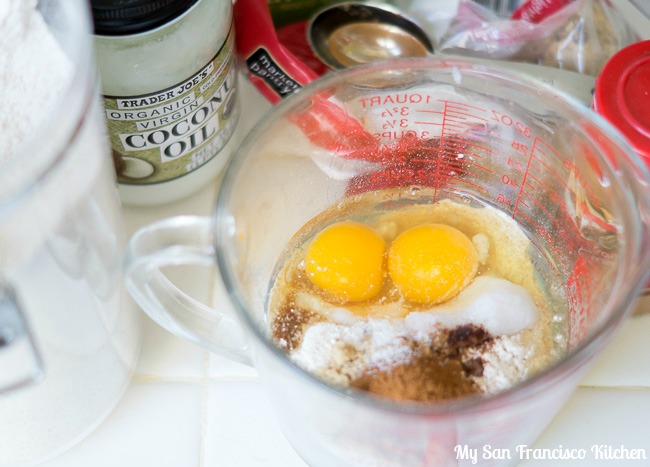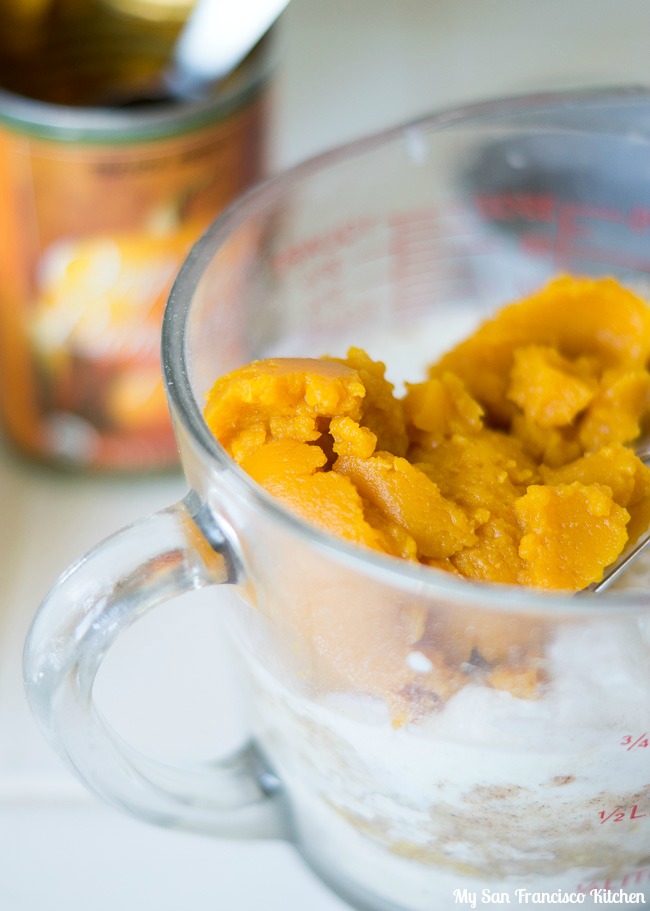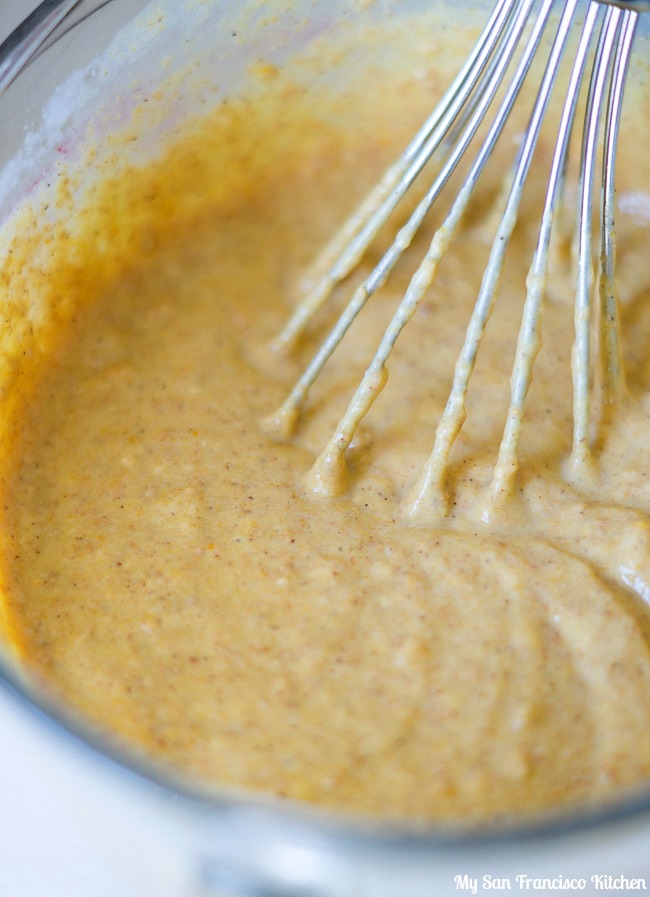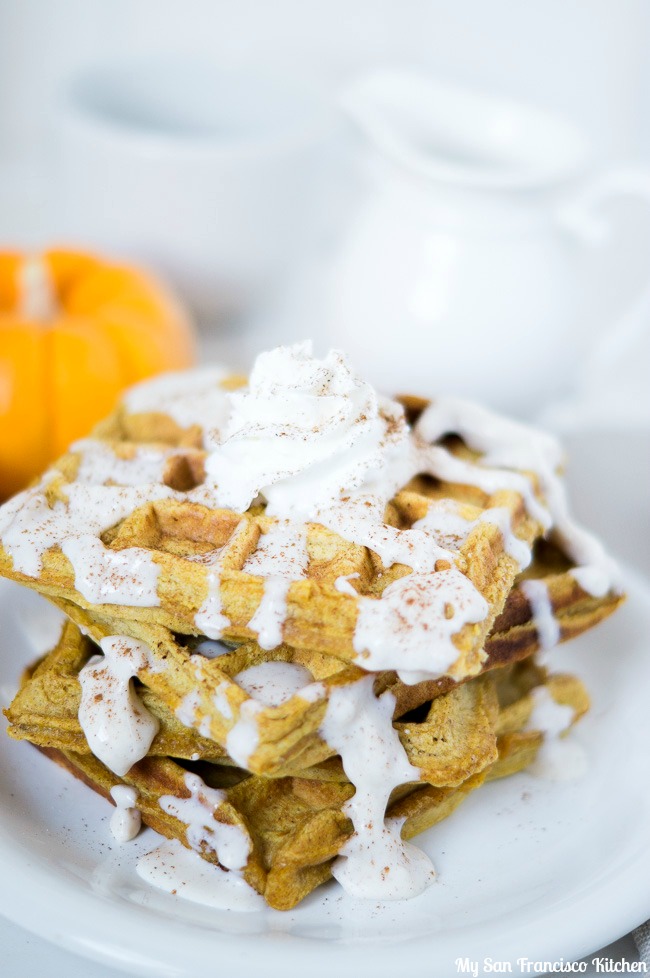 Pumpkin Waffles with Cinnamon Cream Cheese Glaze
Ingredients
Cinnamon Cream Cheese Glaze
2 oz cream cheese, room temperature
¼ cup confectioners' sugar
¼ tsp vanilla extract
¼ tsp ground cinnamon
2 tbsp milk
Pumpkin Waffles
½ cup canned pumpkin
1 cup buttermilk
2 eggs
2 tbsp coconut oil
2 tbsp brown sugar
2 tsp ground cinnamon
½ tsp ground cloves
1¼ cups whole wheat flour
2 tsp baking powder
¼ tsp salt
Instructions
For the glaze, add all ingredients to a stand mixer or mixing bowl and beat with an electric mixer until smooth and well blended. Add more milk for a runny texture, and less milk for a thicker glaze.
Preheat the waffle maker.
Add the liquid ingredients (pumpkin, buttermilk, eggs, coconut oil) to a mixing bowl and whisk together.
Add the remaining ingredients and stir with the whisk until all are well blended.
Drop ¼ cup batter onto a greased waffle mold and close the waffle maker.
Cook until golden brown and firm, about 2 minutes.
Makes 6 waffles
Did you make it? I'd love to see! Snap a pic and share via #mysanfranciscokitchen, or tag my social media sites!