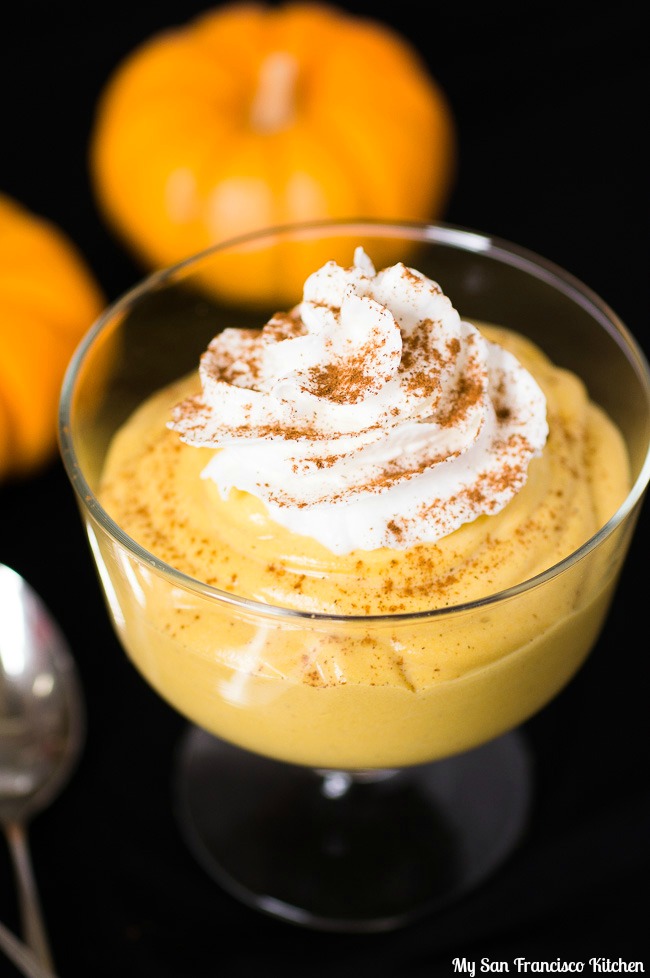 I currently don't have a strict vegan diet, but I thought this vegan pumpkin mousse recipe was pretty darn good and unbelievably easy. It tastes just like the "real stuff," and you won't even miss the heavy cream or eggs. Sorry, if you are strictly vegan, no whipped cream on top for you!!
What makes this silky pumpkin mousse recipe so easy? It only requires three ingredients (plus some spices for flavor) and a blender. I'll let you in on the secret ingredient: tofu. Yes, you can create delicious mousse recipes with tofu! I have made a vegan chocolate mousse before, and some people were skeptical, but I'm telling you it is DELICIOUS. The tofu makes a silky smooth texture that is light and whipped when blended in a blender. For this recipe, I used firm tofu and canned organic pumpkin. 
Even though it is Fall and there are a million yummy dessert recipes out there, sometimes you don't feel like doing all of the work. This pumpkin mousse recipe is elegant, yet fast and easy, and healthy too! After trying vegan pumpkin mousse, I promise you won't want to go back to the unhealthy version.
Do you believe me when I tell you that you can have delicious spiced pumpkin mousse in under 5 minutes? Better believe it. Check it out ->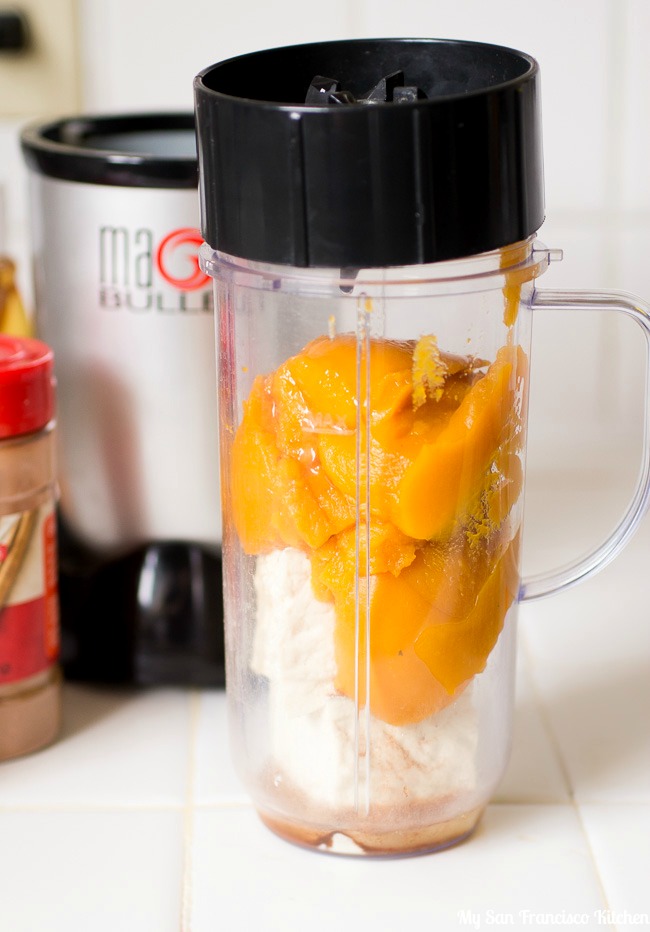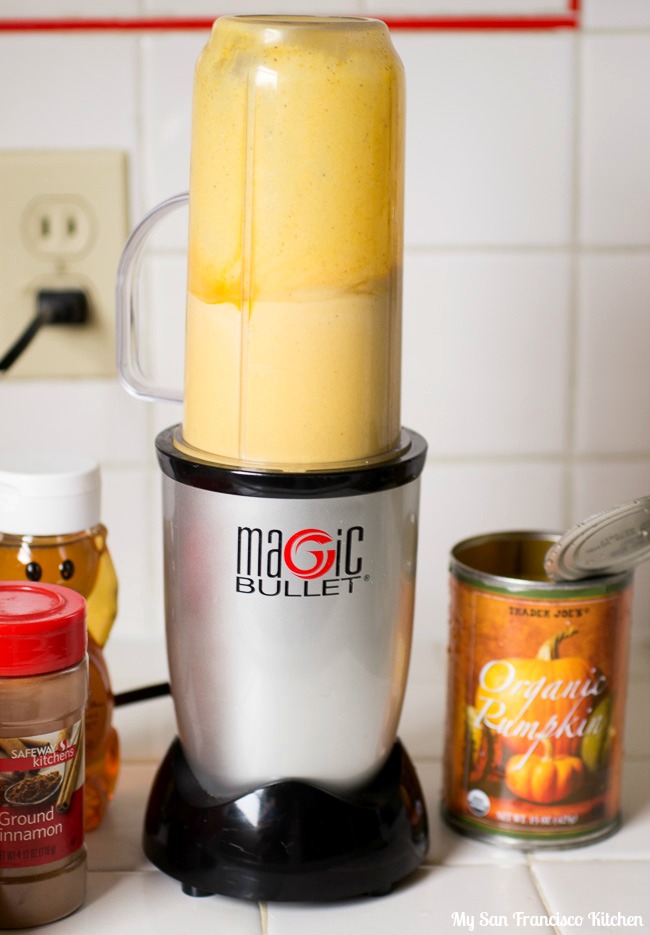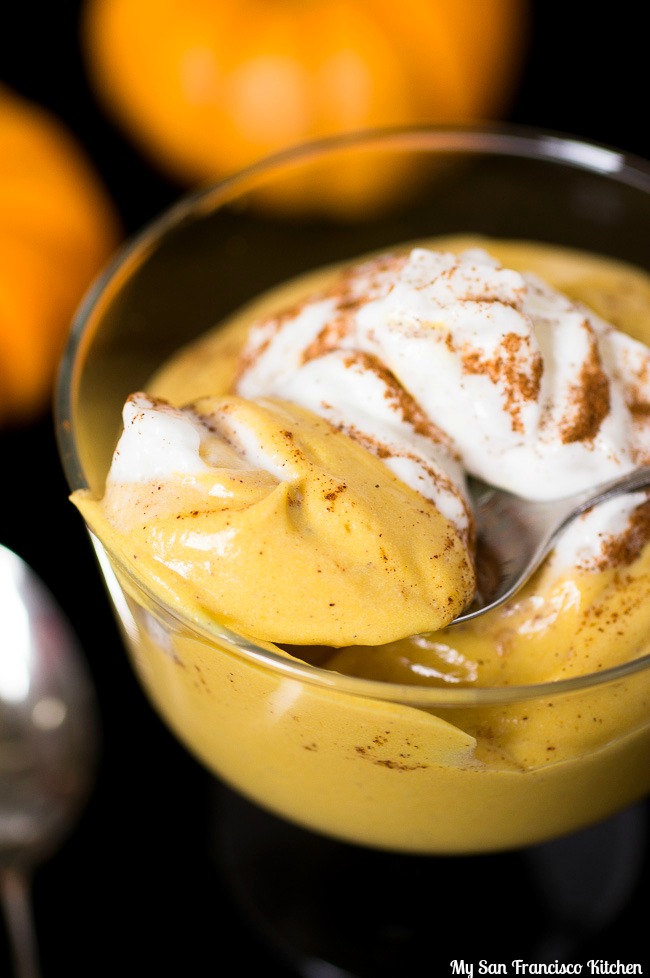 Easy Vegan Pumpkin Mousse
Ingredients
1 can (15 oz) organic pumpkin
1 package (15 oz) firm or silken tofu
⅔ cup brown sugar
1 tsp cinnamon
¼ tsp ginger
¼ tsp allspice
Instructions
Add all ingredients to a blender and blend until smooth.
Taste and add more sugar or other sweetener to increase sweetness until desired amount is achieved.
Makes 2 cups