A few weeks ago, we headed up to Lake Tahoe for some skiing at Heavenly Ski Resort. The snow was amazing! It snowed overnight while we were there, so the next morning the skiing conditions were perfect. We stayed at a hotel right under the gondola, and it was really nice to walk outside and go right up on the mountain without having to walk very far with all of our ski gear.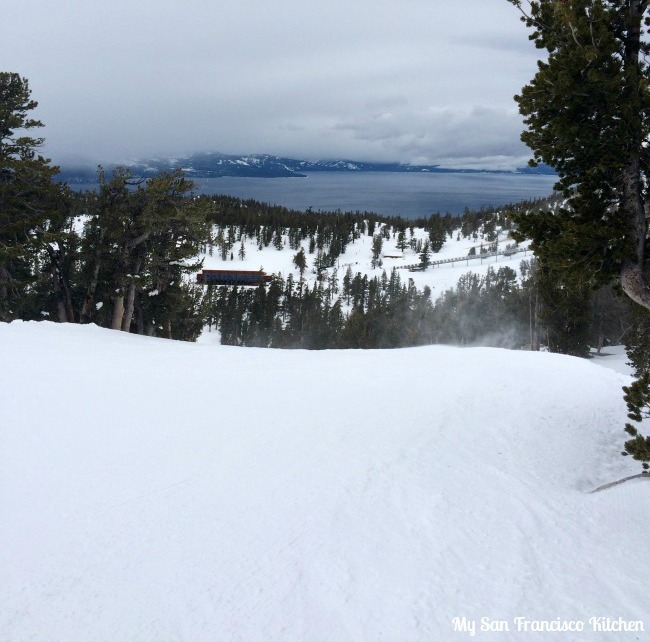 On ski days, I like to fill my pockets with snacks to bring with me on the slopes so that I can refuel on the lifts. This way I can get all the skiing in that I can. When choosing snacks for a ski day, it is important to me that they keep my energy up. One of my favorite new ski day snacks to take with me on the slopes is Energyfruits. If you aren't familiar with Energyfruits, they are like organic fruit and veggie smoothies in convenient to-go pouches. Each pouch is less than 100 calories, gluten-free, vegan and non-GMO, making them a healthy snack choice. It is hard to get in the daily recommended amount of fruits and vegetables when you have an active day like skiing, hiking, or even a busy work day. Energyfruits provide fruit and veggies for your diet and contain multi-vitamins for sustained energy. My favorite flavor is Strawberry, Kiwi & Kale.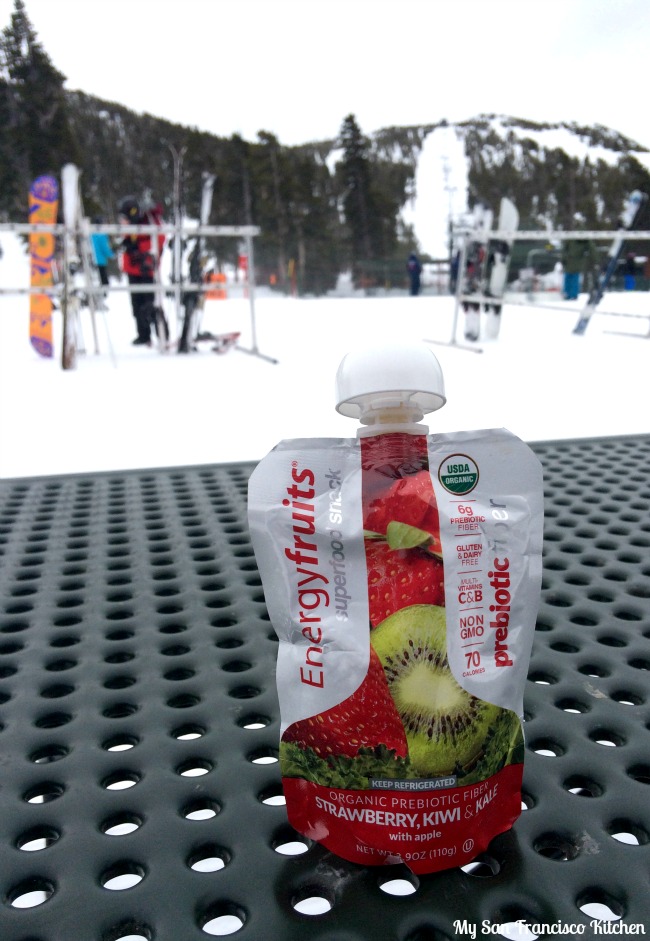 Energyfruits is the first refrigerated Prebiotic superfood fruit and veggie snack that promote a healthy gut and healthy life. A Prebiotic is a type of dietary fiber that feeds the healthy bacteria in our guts to help improve digestion, and each Energyfruits pouch provides 6g of Prebiotic fiber. The creator, David Istier, was involved in the success of GoGo Squeez snack for children, and observed that adults were interested in a similar product.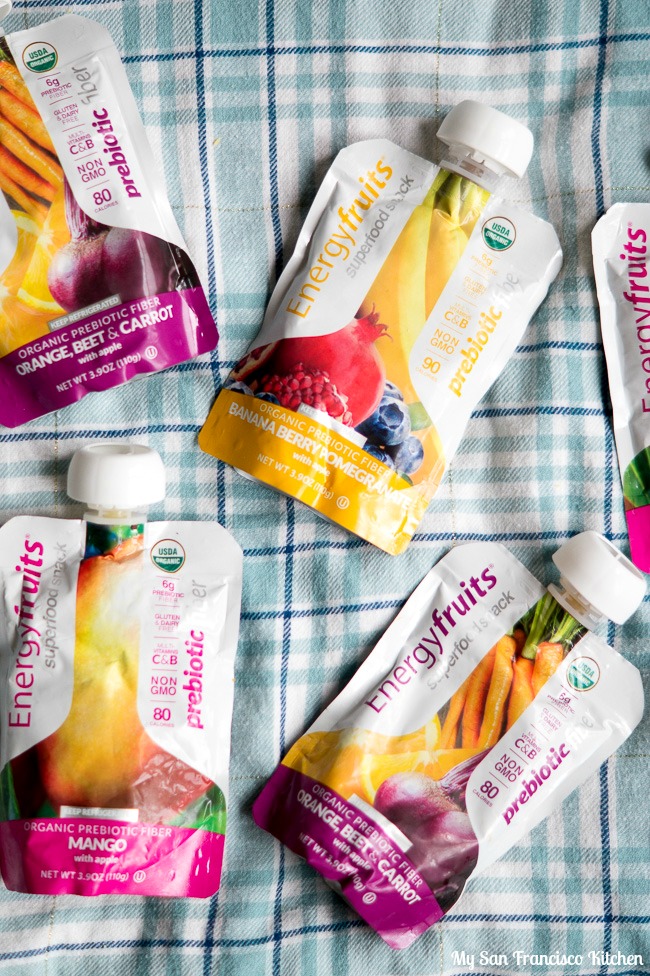 Energyfruits are currently available in 22 Whole Foods stores in the San Francisco Bay Area. They currently come in four flavors: Mango, Banana, Berry & Pomegranate, Strawberry, Kiwi & Kale, and Orange, Beet & Carrot.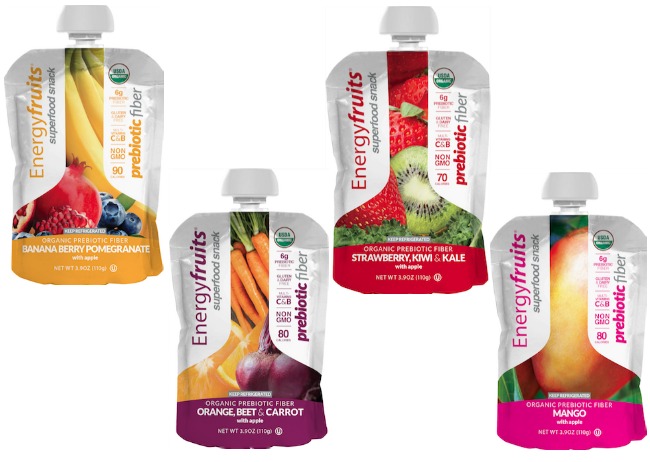 Energyfruits is giving away a 2 week supply of Energyfruits to one lucky winner! Enter the Energyfruits giveaway below by using the Rafflecopter widget and following the steps to enter. Participants have until Sunday, February 28, 2016 to enter. U.S. residents only. The more entries you have, the higher chances of winning! The winner will be chosen randomly and notified within 24 hours and displayed on the widget below on February 29, 2016. The winner will be contacted via email for mailing information, and will have 48 hours to respond.
Good luck!
To learn more or find out where you can find Energyfruits, visit www.energyfruits.com.
Thanks to Energyfruits for sponsoring this post. All opinions are my own.