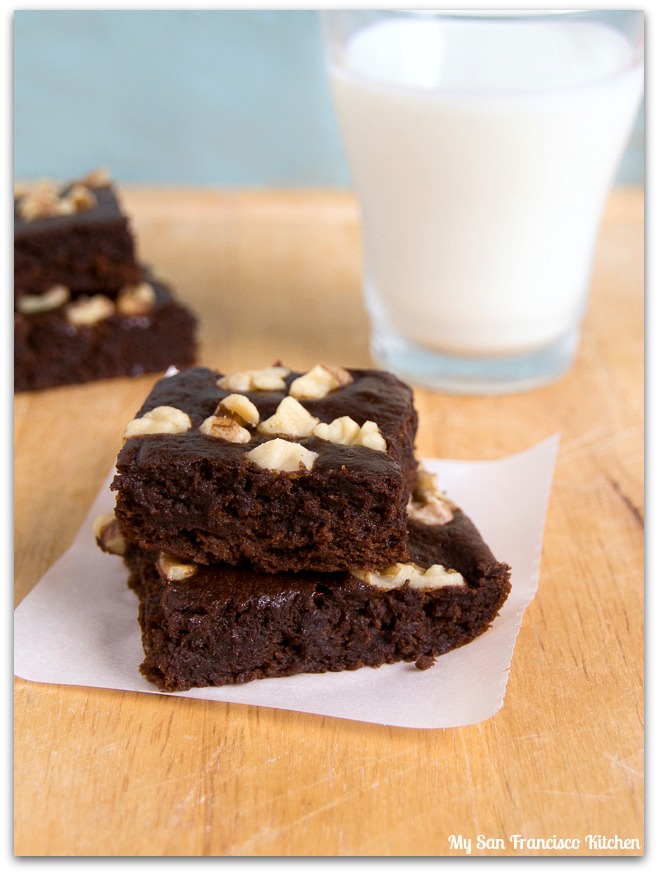 I have a treat for you today: fudgy banana brownies. Once again I found myself with one banana too ripe to eat, needing to be used ASAP. One banana is not really enough for banana bread, or even good banana muffins… So I started looking at one of my favorite cooking magazines, Cooking Light, for some help! I found this 5-star recipe for Banana Snack Cake, and decided to modify it a tad to get fudgy banana brownies. This recipe is amazing because the banana makes the brownies so moist, so you use much less butter and oil that in regular brownies. The problem with "healthier brownies" is that I feel less guilty and eat MORE than usual! :/ I used my Magic Bullet to blend up the banana and butter until smooth.
Check out these other brownie recipes you might like! Can you tell I love brownies?
I am so excited because I am going somewhere magical soon… I can't give details just yet, because of my paranoia about putting details of my travel plans on the internet, but stay tuned! 😉
Life after pharmacy school has been pretty awesome so far. Last week I took a train to Los Angeles for a few days (flights were $400+ since it was a last minute thing), which took 10 hours from San Francisco. You would be surprised to learn that the train, even though it takes the longest amount of travel time, is the most relaxing! I don't have to drive or deal with airport stress – it was pretty incredible.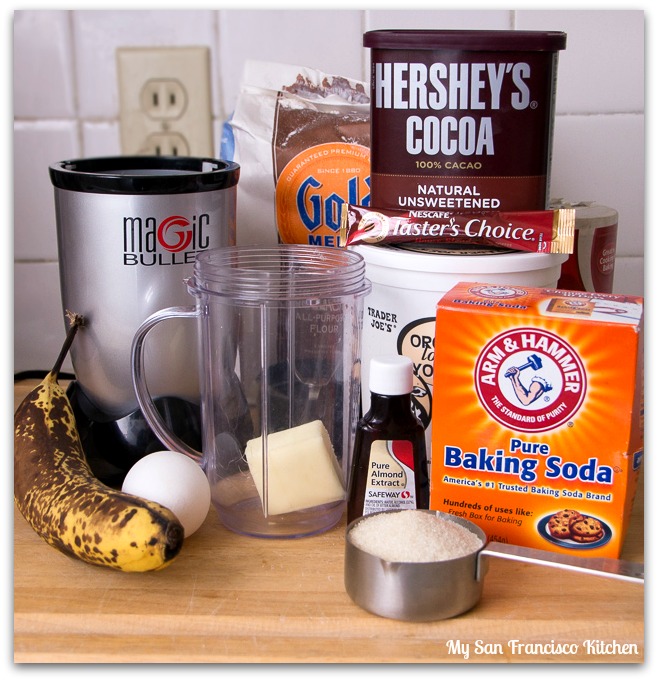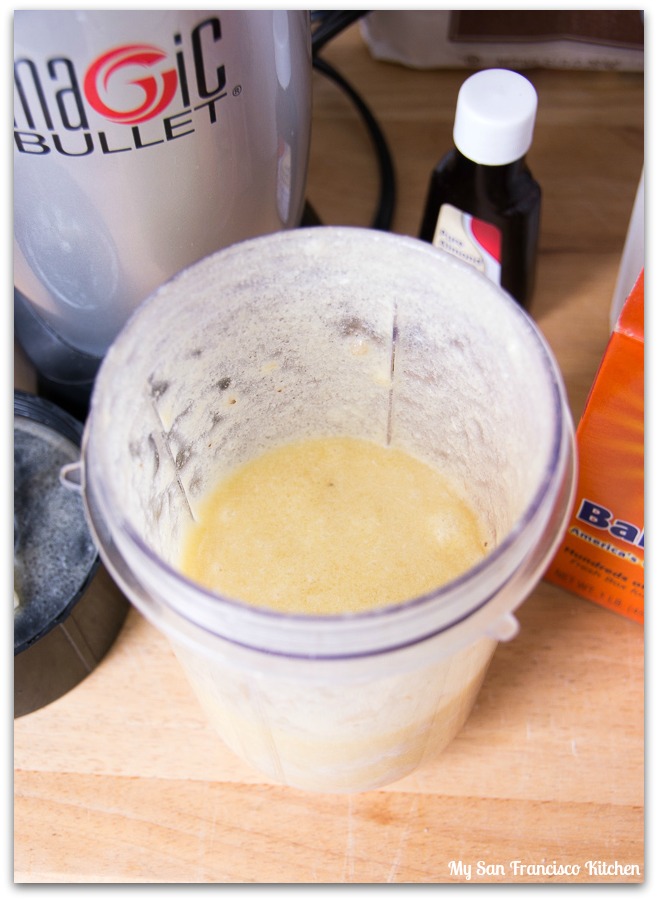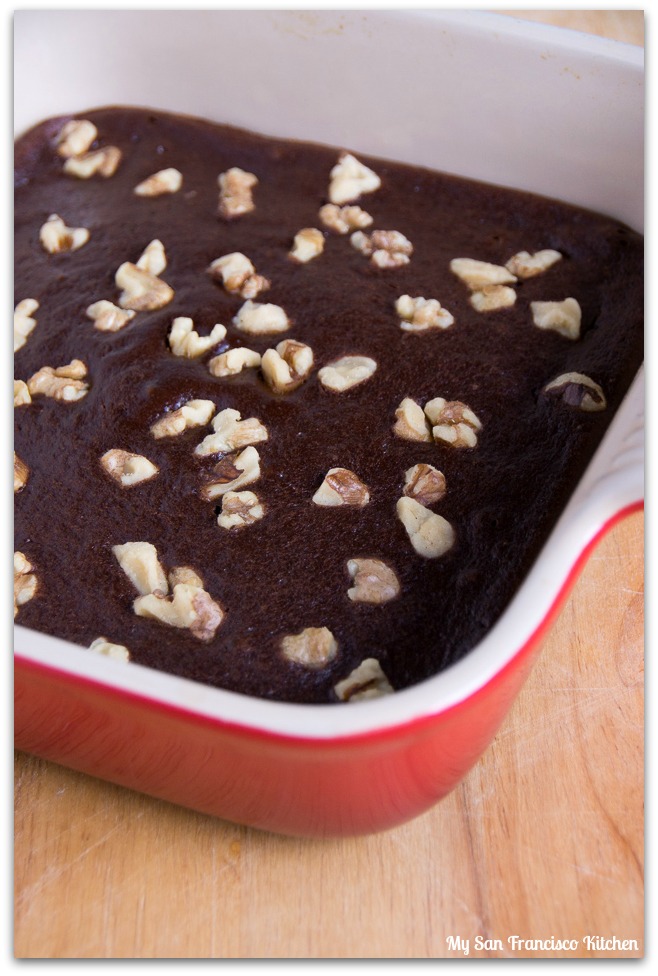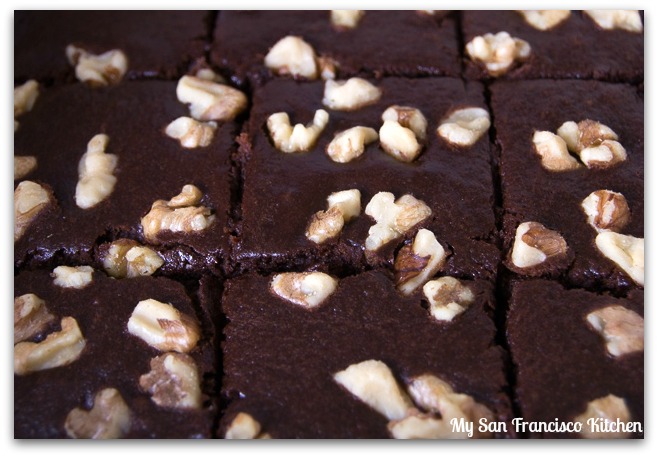 Fudgy Banana Brownies
Ingredients
¼ cup plain yogurt
⅓ cup granulated sugar
2 tbsp butter, melted
1 ripe banana
1 large egg
½ tsp instant coffee granules
½ tsp almond extract (can also use vanilla)
¼ cup unsweetened cocoa
¼ tsp baking soda
⅛ tsp salt
½ cup all-purpose flour
Chopped walnuts for topping
Instructions
Preheat oven to 350°.
Cream together butter, sugar, yogurt and banana.
Add egg and almond extract while mixing on low speed.
Add the coffee granules, cocoa powder, baking soda and salt.
Lastly, add the flour a little at a time while mixing until everything is well blended.
Transfer the batter using a spatula to a greased 8x8-inch baking dish.
Top with walnuts.
Bake for 20 minutes, until a wooden pick inserted in center comes out clean (*if you want them more fudgy, take out a little early).
Cool for at least 30 minutes before cutting.
Makes 9 brownies
Recipe adapted from
Chocolate-Banana Snack Cake
, Cooking Light magazine 2006