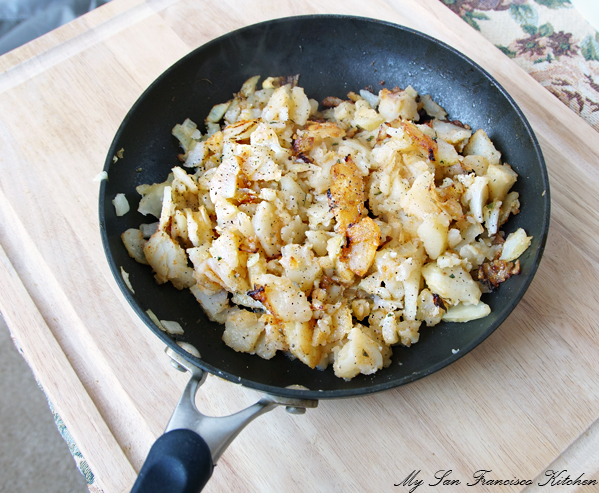 My fiancé is German, so I have had the great pleasure of being introduced to many delicious German dishes. This is one of my favorite sides (although not the healthiest that I have tried), and goes with almost anything! It reminds me of American breakfast hashbrowns, but better. The trick is to boil the potatoes the day before, and let them sit in aluminum foil in the refrigerator for a day before you cook them. There are many variations that can be done to this recipe (such as the addition of bacon, cheese, paprika, etc.), but this is the most common one you will find in Germany.
German Bratkartoffeln (Fried Potatoes)
Ingredients
2 large russet potatoes
½ yellow onion, chopped
¼ cup vegetable oil
Paprika, salt, parsley and pepper to taste
Instructions
Boil potatoes with skins left on until fork easily pierces through (about 30 minutes). Cool to room temperature, and store in refrigerator in aluminum foil for a day (if you don't want to wait, 1 hour will do!).
Heat vegetable oil in skillet over high heat, and finely chop onion.
Peel and slice the potatoes in half vertically, and then thinly slice horizontally.
Add onion to skillet once oil is hot and stir occasionally until they are translucent.
Add potatoes to skillet.
Season with salt, paprika and pepper.
Let sit for a minute, making sure they do not burn, but allowing the potatoes to get crispy on the bottom.
Use a wooden utensil to flip once crispy on one side. Lower the heat to just a little above medium and continue flipping potatoes and letting them become crispy.
If halfway through the potatoes are not getting crispy, just add a little more oil to one side and let it heat up before adding the potatoes back in over it.
Garnish with parsley and serve warm.
This post is sponsored by: