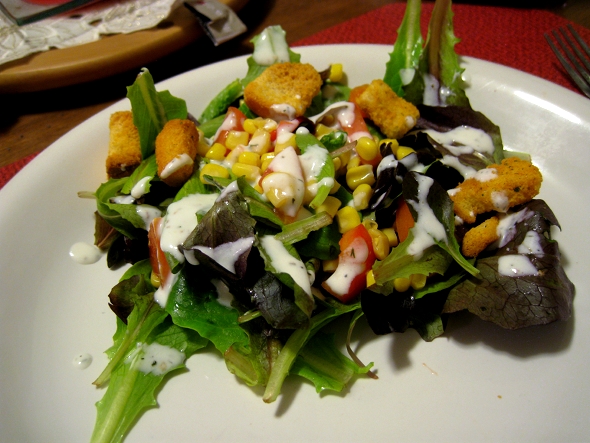 This German yogurt salad dressing recipe is very easy to make, and I have never seen it sold in grocery stores in the US. It goes well with almost any kind of salad. It is a healthy alternative to other salad dressings since the base is yogurt instead of oil. I use dried dill instead of fresh so it lasts longer. Store in an airtight container in the refrigerator.

German Yogurt Salad Dressing
Ingredients
1 cup Greek yogurt
1 tbsp fresh lemon juice
¼ tsp lemon zest
¼ tsp salt
½ tsp garlic powder
½ tsp dill weed
½ tsp dry mustard
1 tsp honey
½ tsp oregano
1 tsp olive oil
1 tbsp cold water
pinch of black pepper
Instructions
Add all ingredients to a bowl and mix together with a whisk until well blended.
Chill before serving.
Makes about 1 cup