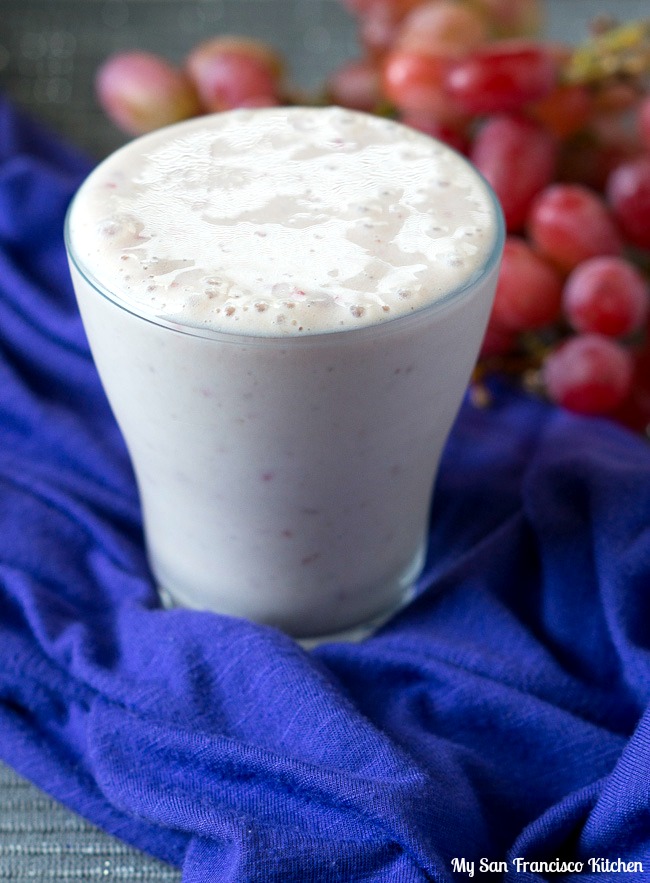 Mango lassi is a very popular drink in Indian restaurants, and I love it because it is a "specialty" and hard to find at other places. Similar to a smoothie, a lassi is a drink made with yogurt as a base, water and sometimes fruit. I love mango lassi so much that I decided to try other fruit flavors, like grape. Once I tried this grape lassi it was hard for me to decide which flavor I liked better.
This grape lassi is made from fresh red grapes frozen about 30 minutes before using, banana, grape juice not from concentrate (this is hard to find, I get mine at Trader Joes), yogurt and water. You don't have to freeze the grapes, but I like my drinks cold and find that the frozen grapes give this grape lassi a refreshing touch!
Next time you make homemade Indian food, don't forget about this grape lassi recipe! I also have one for the mango lassi. This grape lassi isn't limited to your Indian themed meal, of course. You can enjoy this grape lassi as a filling breakfast drink, too!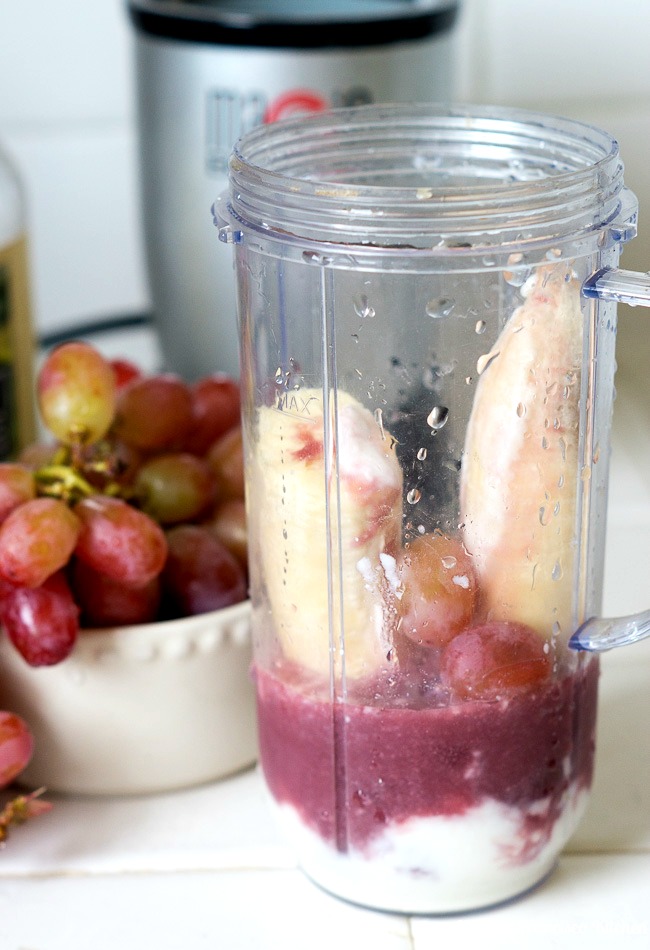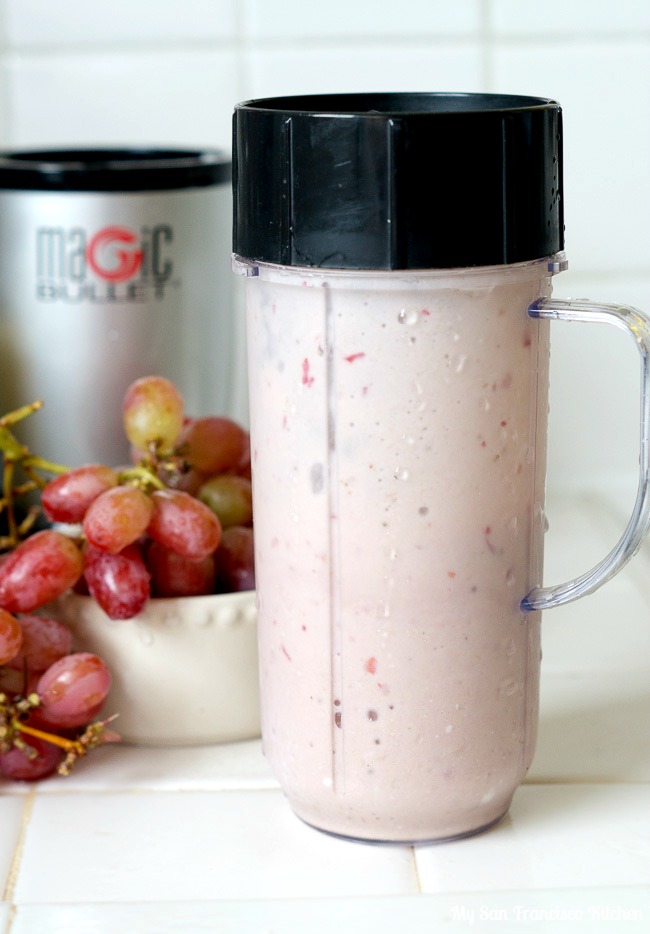 Grape Lassi
Ingredients
¼ cup fresh red grapes, frozen
1 banana, frozen
½ cup grape juice (not from concentrate)
½ cup plain yogurt
¼ cup water
Instructions
Add all ingredients to a blender and blend until smooth.