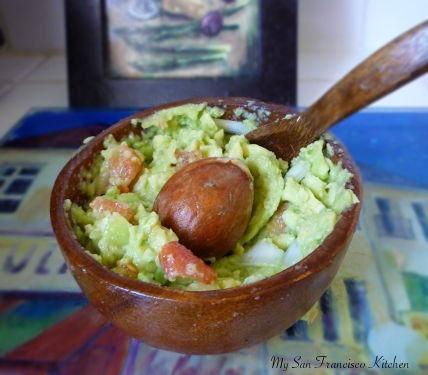 The perfect blend of avocados, lime, onion, tomatoes, garlic and cilantro makes this guacamole recipe a great topping for any Mexican dish (i.e., enchiladas, quesadillas). Keep refrigerated and eat within 24h for best flavor.
Ingredients
2 avocados
1/4 cup diced onion
1 roma tomato, diced
1/4 tsp salt
1 1/2 tbsp fresh cilantro
1/2 tsp minced garlic
1 tbsp lime juice
Instructions
Remove skin and pits from avocados, then mash well in a bowl with a fork.
Mix in onion, tomatoes, cilantro, garlic, and salt.
Mix in lime juice.
Place pit in center and refrigerate until ready to serve.