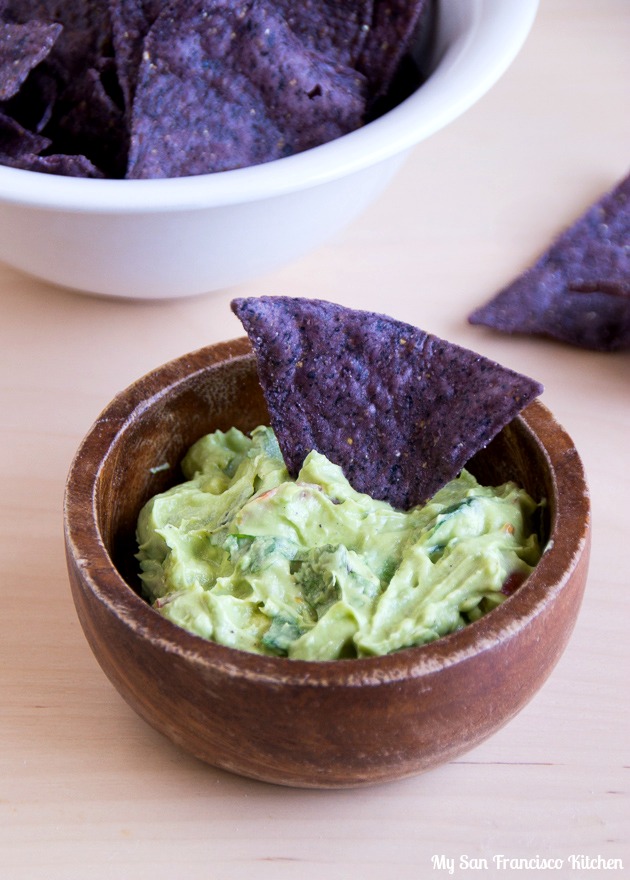 Happy Cinco de Mayo! Today I have a really easy creamy guacamole recipe for you to add to your celebration dinner – just make sure to double or triple the recipe depending upon the number of people you want to serve. This recipe makes enough for 1 or 2 people. I like to whip up some creamy guacamole in my blender when I am craving a snack, or as a quick topping for fish tacos or quesadillas. The blender and yogurt make the base really creamy, and the ingredients give it a nice texture and flavor after you stir them in at the end.
Do you have any plans for Cinco de Mayo? We couldn't wait to have Mexican food and already celebrated last night – whoops!
I am in the midst of planning my graduation celebration coming up next week in San Francisco, and looking at some venues. I found this really cool place in the city, but it is small and they don't take reservations – bummer! Good thing there are a million other places to go that do take reservations 🙂
Studying for my licensure exams is going ok…I still have so much material to cover before I take my exams. It feels really overwhelming at times so I am trying to just take it day by day and make sure I get enough done each day!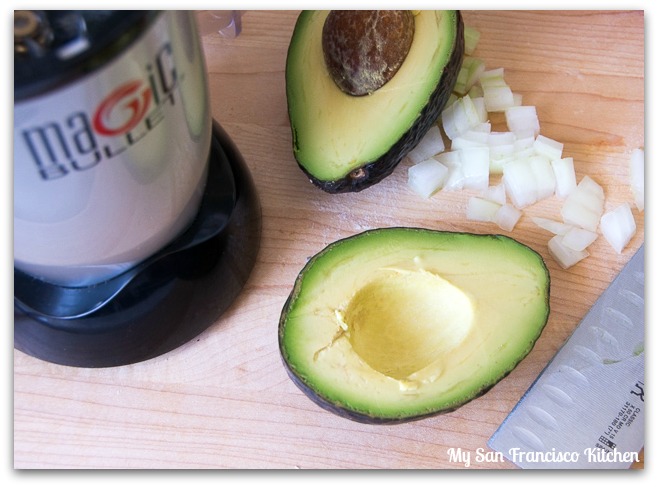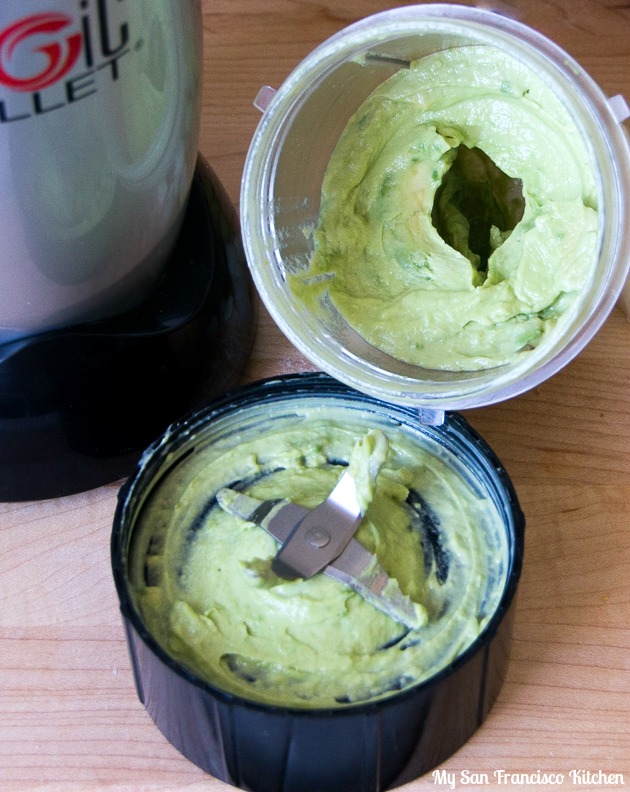 Creamy Guacamole
Ingredients
½ avocado
2 tbsp plain yogurt
½ small lime, juiced
2 tbsp chopped onion
1 tbsp chopped tomato
2 tbsp chopped cilantro
1 garlic clove, minced
Salt and pepper, to taste
Instructions
Scoop out the avocado in a few pieces into a blender.
Add the yogurt and blend until creamy.
Mix in the rest of the ingredients with a fork.
Serve chilled the day-of making for best taste.