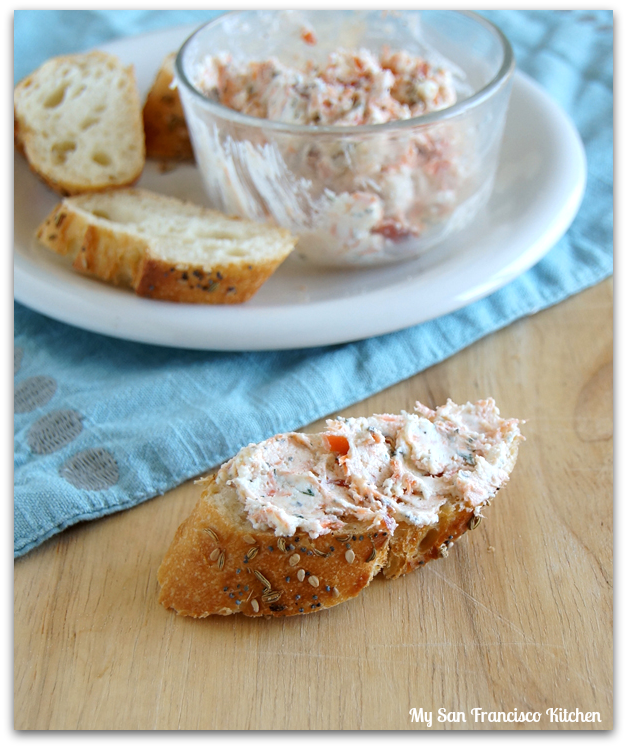 We are still vacationing, so here is the last of my "auto posts" for the week! I am sure I am missing my kitchen by now… Whenever I am craving a quick snack, I always gravitate towards a baguette in my kitchen. I am such a carb-a-holic! One of my favorite snacks to make is this herbed salmon spread using goat cheese as the base. It is so easy to make with a blender or Magic Bullet, and goes great on crackers or bread. Last time I made it, I served it as an appetizer with some sour dough bread and it was a hit! The best part is once you make it you can store it chilled for a few days and enjoy it day after day. Now go ahead and get your snack on!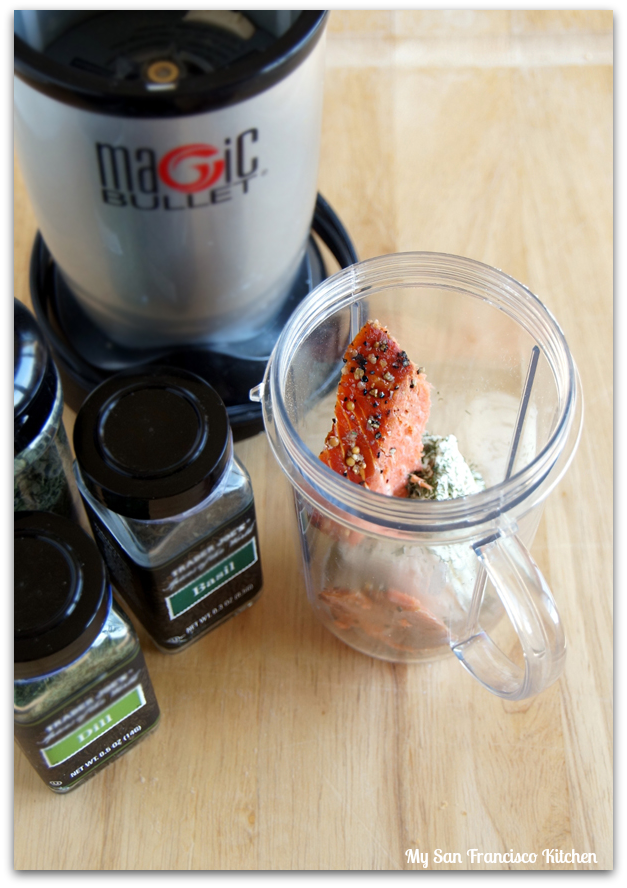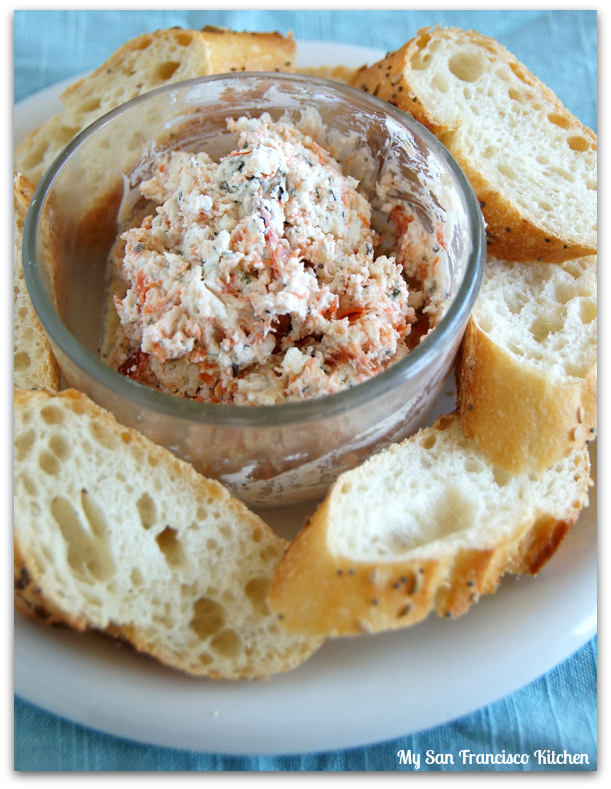 Herbed Salmon Spread
Ingredients
½ cup smoked salmon
¾ cup spreadable goat cheese
½ tsp dill
¼ tsp basil
¼ tsp oregano
¼ tsp ground black pepper
Instructions
Add all ingredients to a Magic Bullet cup or blender and blend until well combined.
Makes 1 cup