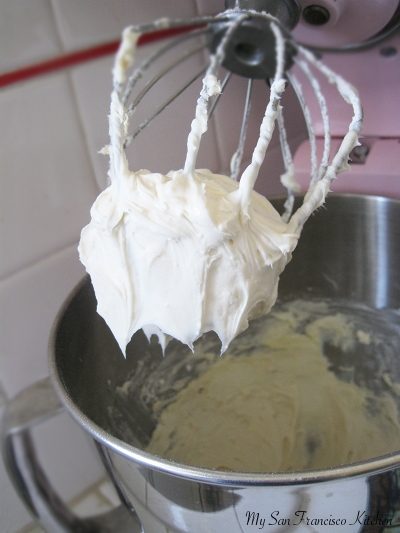 This easy homemade cream cheese frosting recipe goes great with pumpkin bread, red velvet cupcakes, soft sugar cookies, and so much more. It is one of the less sweet frostings and has a rich cream cheese flavor, so if you like your frosting very sweet I suggest adding more powdered sugar.

Homemade Cream Cheese Frosting
Ingredients
1 8oz package cream cheese, softened
¼ cup unsalted butter, softened
1 cup confectioners' sugar
1 tsp vanilla extract
Instructions
Add butter and cream cheese to a standalone mixer fitted with whisk attachment and blend on medium speed.
Add vanilla followed by confectioners' sugar and blend on low speed.
Store in refrigerator until ready for use.
Makes 2 cups of frosting
This post is sponsored by: