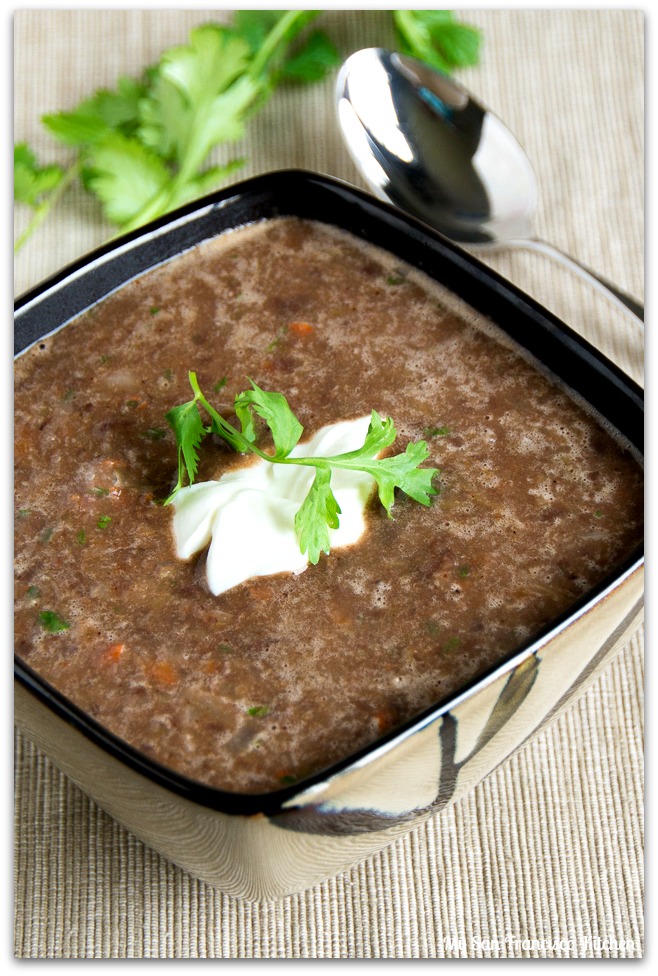 I passed my 2nd license exam!! Any day now I will have my official pharmacist license! I have been working a lot lately for my training, 6 days in a row this week. Soon I will finally get my first pharmacist shift! Soups have been saving me during this crazy week. It is so nice to have a pre-made soup waiting for you in the fridge when you get home after a long day. A lot of work goes into preparing it, but then it lasts for a few days. This black bean soup is very filling, and I love topping it with sour cream and cilantro and serving it with tortilla chips. It is a great soup for lunch or dinner. If you like your soups on the spicy side, you can add more cayenne pepper.
In other news…does anyone have a MacBook Pro? Mine has been SO SLOW lately, and I don't know how to fix it 🙁 It is 5 years old now. Let me know if you have any ideas.
When I got home from work today, Fabi had already done the grocery shopping and had dinner planned out and offered to cook tonight – I am one lucky girl 🙂 Our 2 year anniversary is coming up soon. I can't believe it has already been 2 years since the wedding! Time is going by so fast.
Do you have any plans for this weekend? Hopefully it is warmer where you are, because in San Francisco it has not been over 70 degrees F. I have been working too much to enjoy the outdoors lately anyway, but at least I am not missing out on any beach weather here 😉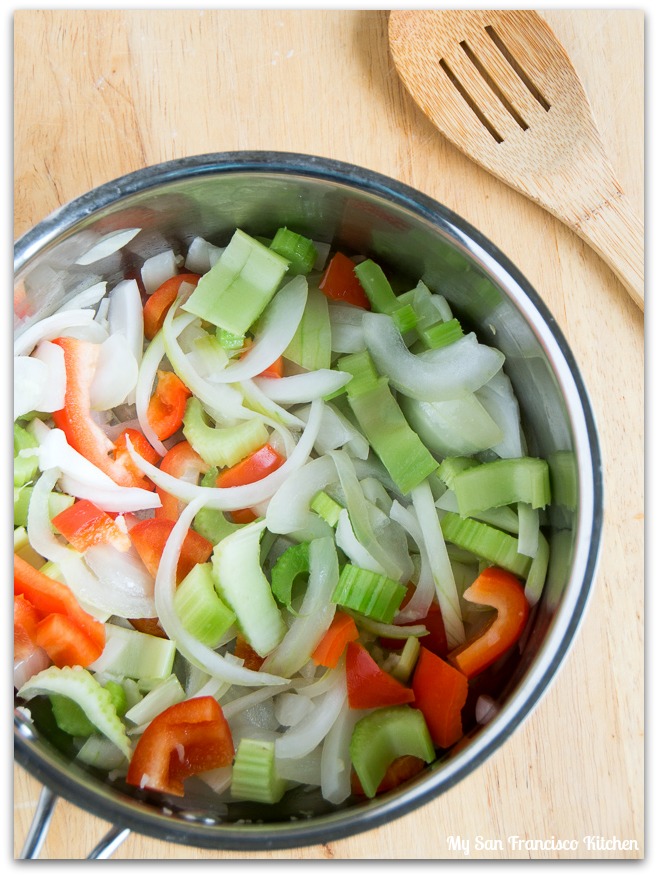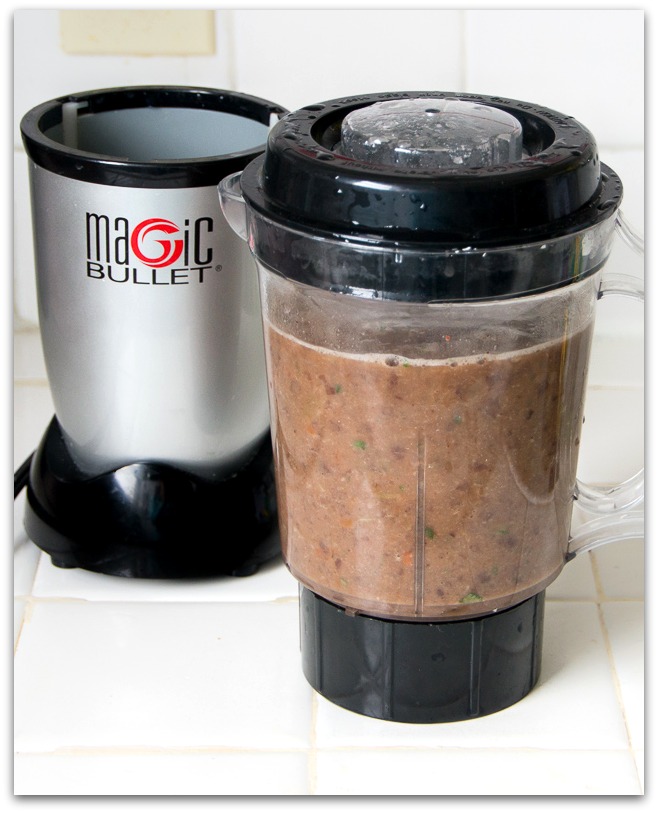 Black Bean Soup
Ingredients
1 tbsp canola oil
½ onion, finely chopped
2 garlic cloves, minced
2 celery ribs, chopped
½ large red bell pepper, finely chopped
2 cups chicken broth
1 can black beans, undrained
¼ cup fresh cilantro, chopped
¼ tsp salt
1 tsp chili powder
½ tsp cumin
¼ tsp cayenne pepper
Sour cream for topping
Instructions
Heat the oil in a large pot over medium heat.
Add the onion, garlic, celery and bell pepper and cook for 7 minutes, stirring occasionally.
Add the chicken broth and bring to a boil.
Add the beans, salt, chili powder, cumin and cayenne pepper and stir.
Remove the pot from heat and let cool for 10 minutes uncovered.
Add the desired amount of soup to a blender pitcher and pulse or blend to the texture you want (blend more soup and longer for a smoother texture, or less soup for a chunky texture).
Pour the soup back into the pot and reheat before serving.
Top with sour cream and fresh cilantro.