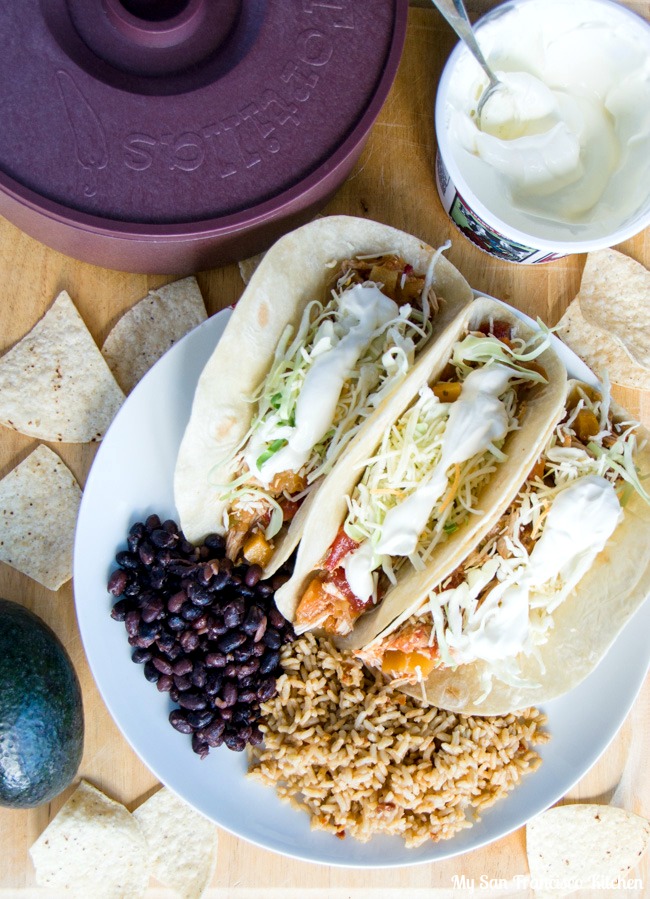 Looking for a super quick, easy dinner? Look no further! This slow cooker mango habanero chicken taco recipe is perfect for busy weeknights this summer. Let La Victoria® Mango Habanero salsa and your slow cooker do all the work for you. I found this mango habanero chicken tacos recipe on the La Victoria® website, where they have many other delicious recipes. After simmering in the mango habanero salsa for a few hours, the chicken is incredibly juicy and tender and easily falls apart. Taco night can't get any easier! 
The new mango habanero salsa from La Victoria® is brand new to shelves, and I really enjoyed the combination of spicy and sweet in this salsa. It flavored the chicken really well, so no additional spices or seasonings were needed. I only added a bit of cumin and garlic, but it probably doesn't even need those!
When the chicken is done cooking, there is plenty of salsa left in the crockpot, so it serves as both a marinade for the chicken and a topping for your tacos! I just love the colors the mango habanero salsa adds to the tacos.
-> Check out the View From My Plate giveaway from La Victoria! <-
Take a photo of your favorite dish and tag it #ViewFromMyPlate or #MangoHabaneroSalsa and tag @LaVictoriaBrand for your chance to win a four burner gas grill valued at $500. Go to La Victoria's Instagram page (@LaVictoriaBrand) for details. Now that is a way to kick off the summer!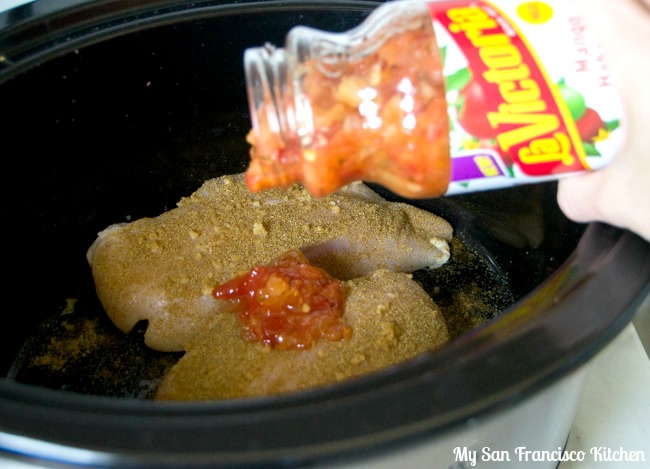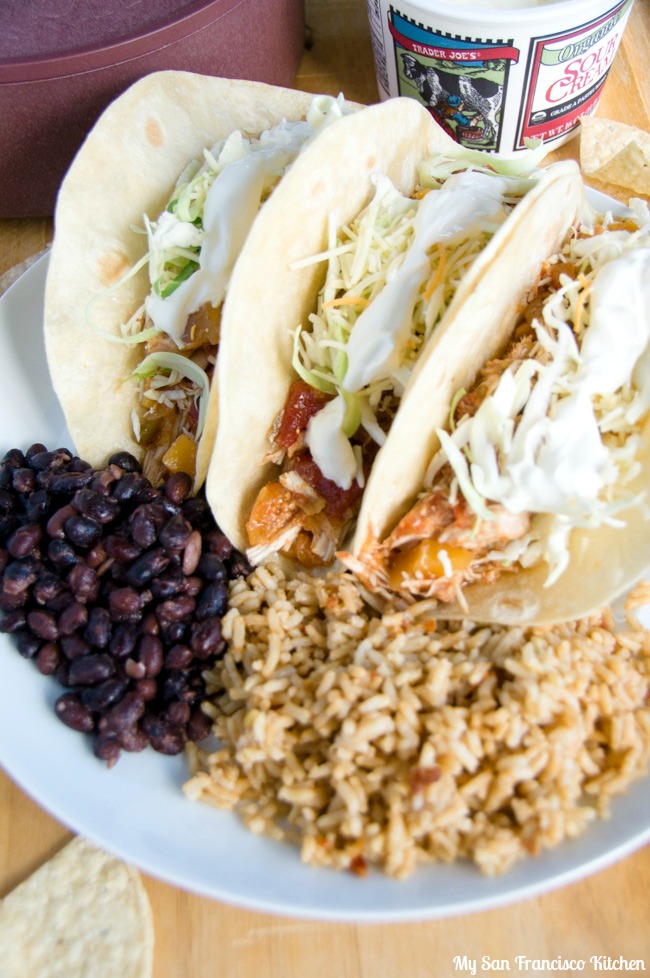 Slow Cooker Mango Habanero Chicken Tacos
Ingredients
1 16oz jar La Victoria® Mango Habanero Salsa
2 boneless, skinless chicken breasts
2 cloves garlic, minced
1 tsp cumin
Flour tortillas, shredded lettuce, sour cream, guacamole for topping
Instructions
Add all ingredients (except for the toppings) in a slow cooker and combine well.
Cook in the slow cooker for 4 hours on high, or 6 hours on low, until chicken shreds easily with a fork.
Shred the chicken and combine with toppings in a flour tortilla.
Makes 6 tacos
Share and Enjoy