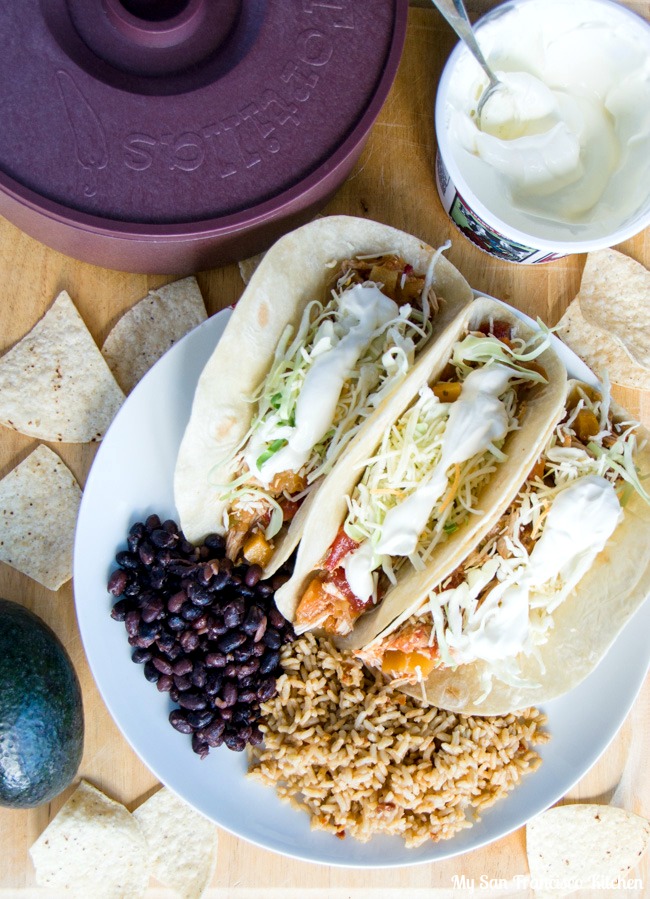 Looking for a super quick, easy dinner? Look no further! This slow cooker mango habanero chicken taco recipe is perfect for busy weeknights this summer. Let your slow cooker do all the work for you. After simmering in the mango habanero salsa for a few hours, the chicken is incredibly juicy and tender and easily falls apart. Taco night can't get any easier! 
I used mango habanero salsa to flavor the chicken, so no additional spices or seasonings were needed. I only added a bit of cumin and garlic, but it probably doesn't even need those!
When the chicken is done cooking, there is plenty of salsa left in the crockpot, so it serves as both a marinade for the chicken and a topping for your tacos!
This recipe was inspired by the Goya flour tortillas found in my November Degustabox, a monthly surprise subscription food box that contains 10-15 food products delivered right to your door. Shipping is free, and it is so exciting getting to try new products in my box that I have never seen at the grocery store before. I get a lot of my recipe inspiration from these new products.
Get your first Degustabox filled with 10-15 full-sized goodies for only $9.99 – just for MSFK readers ?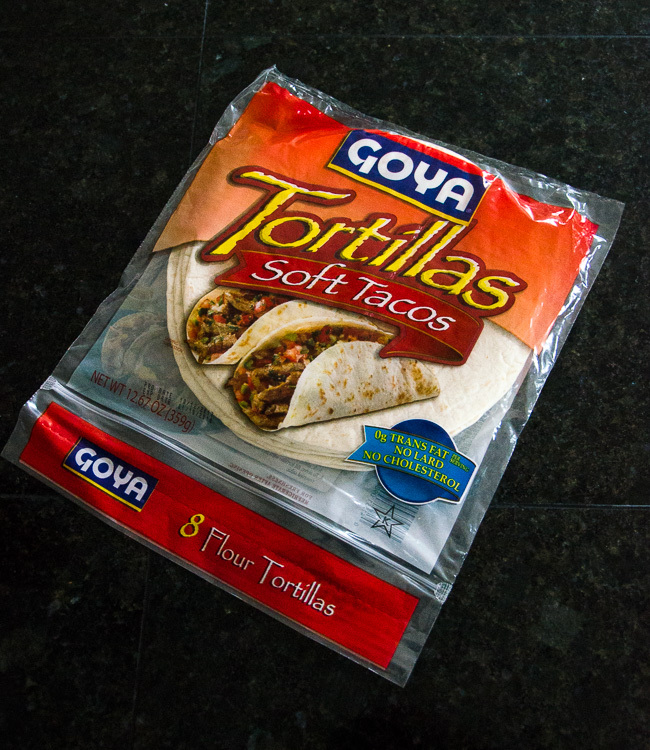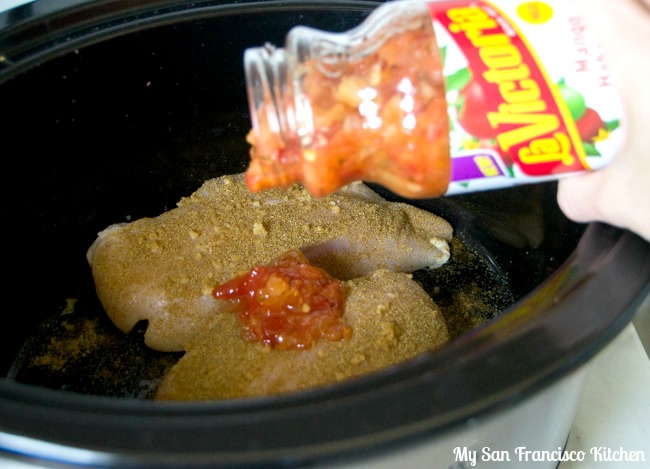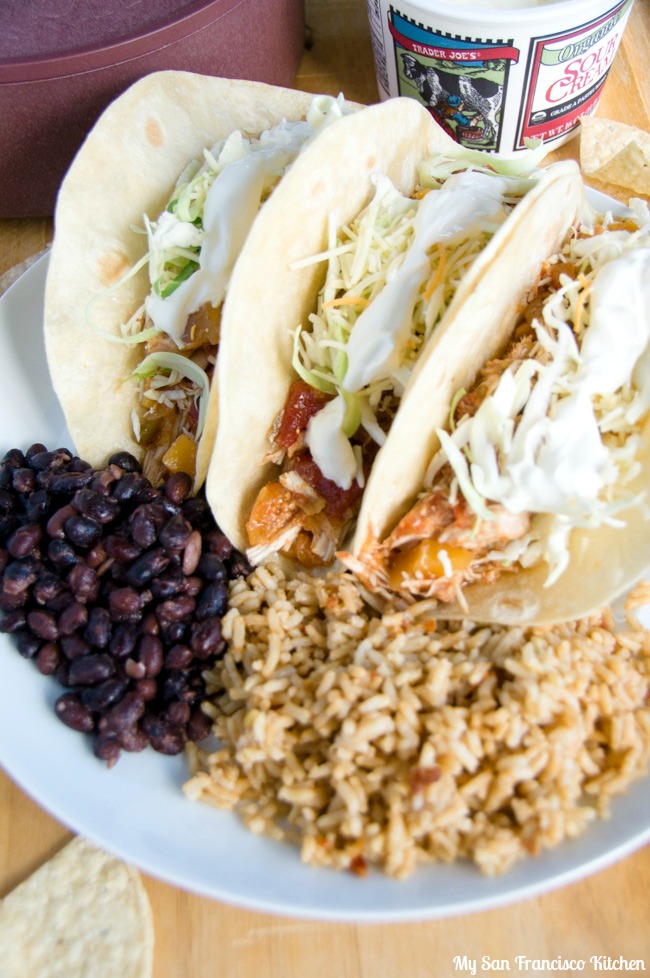 Slow Cooker Mango Habanero Chicken Tacos
Ingredients
Goya flour tortillas
1 16oz jar La Victoria® Mango Habanero Salsa
2 boneless, skinless chicken breasts
2 cloves garlic, minced
1 tsp cumin
Flour tortillas, shredded lettuce, sour cream, guacamole for topping
Instructions
Add all ingredients (except for the toppings) in a slow cooker and combine well.
Cook in the slow cooker for 4 hours on high, or 6 hours on low, until chicken shreds easily with a fork.
Shred the chicken and combine with toppings in a flour tortilla.
Makes 6 tacos