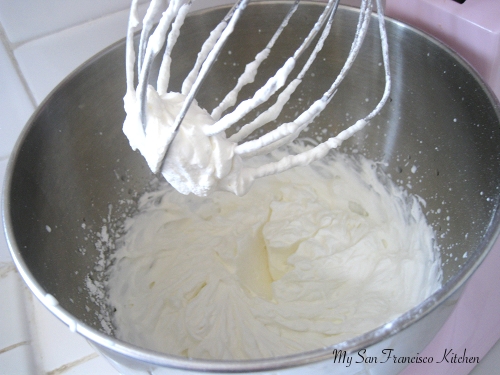 If you are looking for a homemade whipped topping recipe, look no further! This recipe is really easy, and a sure guest pleaser. It goes great with any dessert, from pies to cakes to trifles to strawberry shortcake. All you need is heavy whipping cream, confectioners' sugar and vanilla extract to make the perfect whipped cream topping.

Ingredients
1 cup heavy whipping cream
3½ tbsp confectioners' sugar
½ tsp vanilla extract
Instructions
Add heavy whipping cream to a standalone mixer fitted with whisk attachment and whip on high until peaks begin to form.
Add vanilla and sugar and whip on medium-high until desired consistency.
Makes 2 cups
This post is sponsored by: