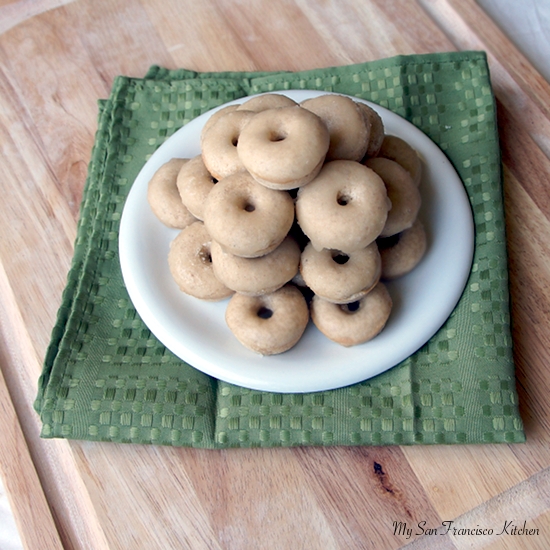 What a gorgeous day in San Francisco today! Actually, it has been perfect weather all week so far. I took my new bike out for a ride the other night across the golden gate bridge at sunset and it was beautiful: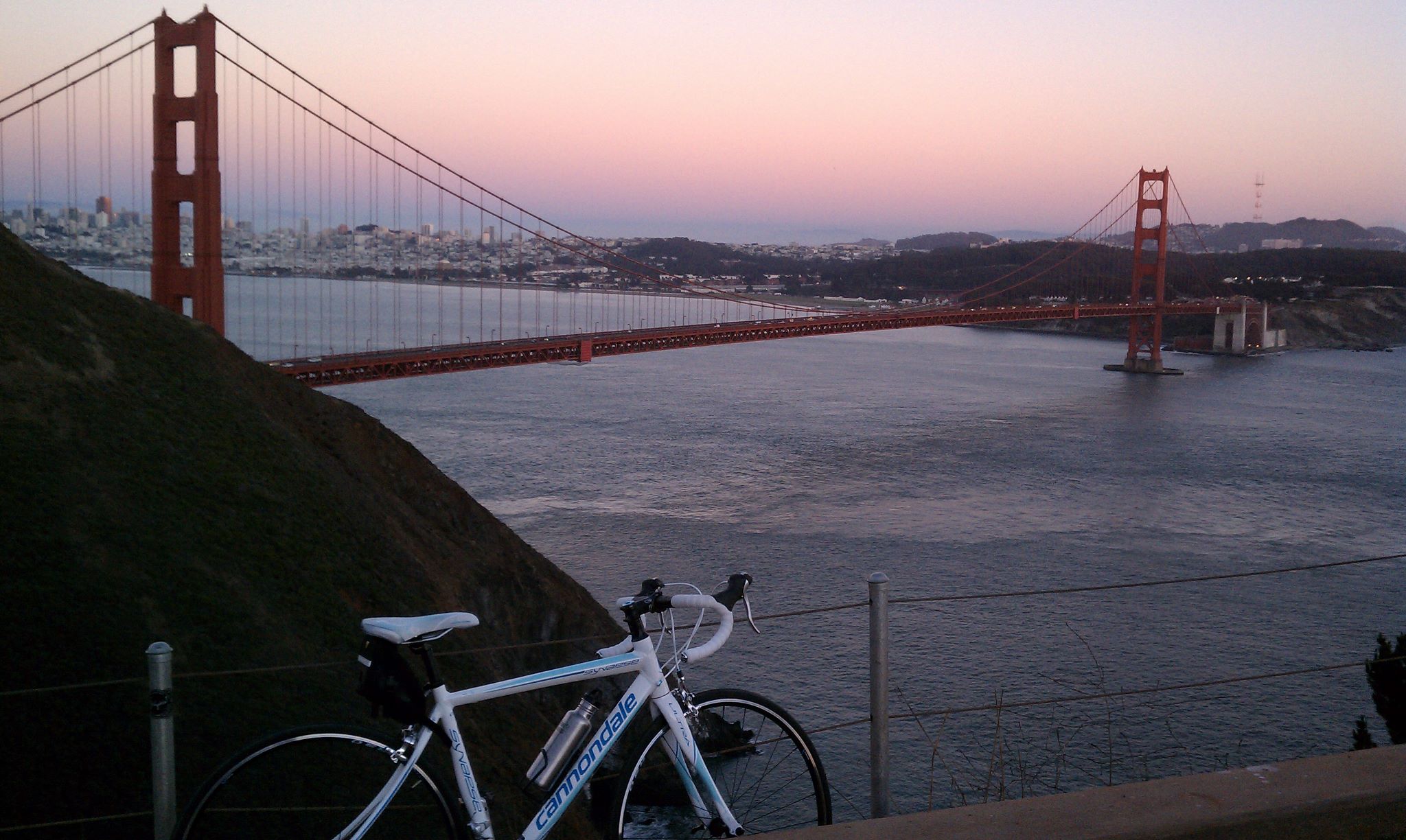 The other day at Ross I walked by this adorable mini-donut pan – only $6! I had to buy it. I have been waiting to use it ever since, and today I finally perfected my first recipe – baked mini glazed donuts. YUM. I can't wait to start experimenting with more recipes, but I thought I would start out with this basic glazed donut recipe. I found one that looked pretty good on King Arthur Flour's website, but I tweaked it a little because I found there was too much cinnamon in their recipe. I kind of made the glaze recipe up myself, adding more water/more sugar until it came out perfect. I hope you like the recipe! It works for full sized donut pans as well. XoXo

Ingredients
Donuts
1 cup all-purpose flour
½ cup sugar
1 tsp baking powder
Pinch of nutmeg
¼ tsp salt
½ tsp cinnamon
2 large eggs
3 tbsp vegetable oil
2 tbsp plain yogurt
Glaze
2 tbsp butter
¾ cup confectioners' sugar
½ tsp vanilla extract
2-3 tbsp water, as needed
Instructions
Preheat oven to 375 degrees F.
Whisk together all dry ingredients in a medium bowl.
In a separate bowl, beat the eggs, oil and yogurt well with a fork.
Pour liquid ingredients into the dry ingredients and mix with a teaspoon until combined.
Grease the donut pan and fill each form half full.
Bake for 10 minutes. Check if they are done by touching lightly - they will spring back.
In the meantime, melt butter in a small saucepan and add confectioners' sugar and vanilla. Stir until blended, then add 1 tbsp water at a time until you reach your desired consistency. The glaze will harden if you allow it to cool, so keep stirring occasionally over low heat.
Add more water over heat just before glazing if needed.
Remove from the pan, and cool on a wire rack.
Place a sheet of wax paper under the rack to avoid a mess.
Glaze with icing and set back on rack to set.
Makes 24 donuts
This post is sponsored by: