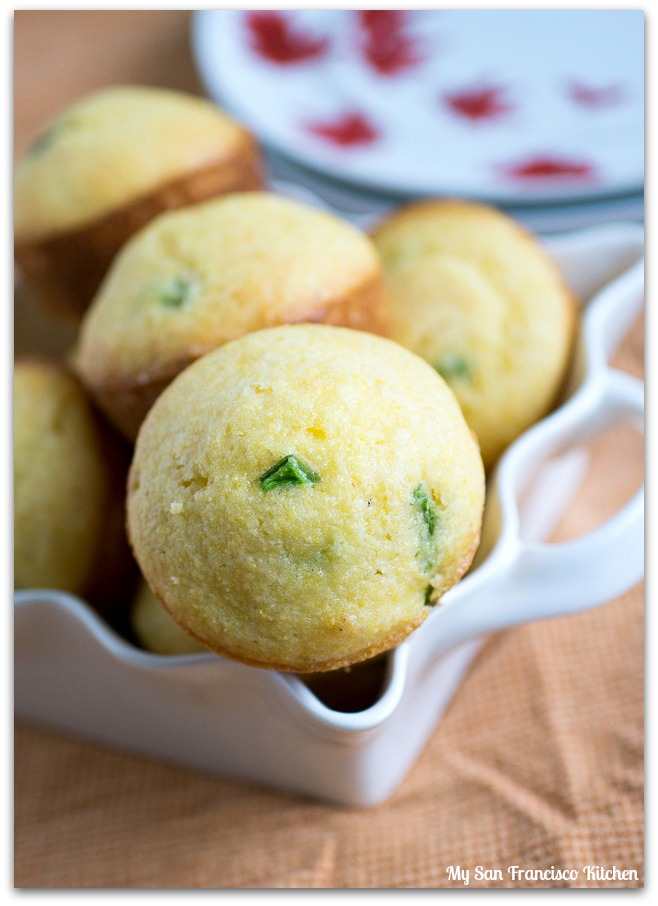 Corn bread has always been one of my favorite sides. This Thanksgiving, Fleischmann's Simply Homemade sent me a Thanksgiving Starter Kit, including Simply Homemade Bread & Corn Bread Mixes, recipe cards, kitchen tools, a gift card, and tips and tricks for planning a delicious Thanksgiving. I found the Corn Bread Mix to be incredibly easy to work with – you just need to add milk, butter and an egg, plus your favorite mix-ins. I decided to make these jalapeño corn bread muffins out of mine! For me, individual muffins takes some stress out of any dinner because your guests can just grab a muffin and you don't have to worry about cutting pieces out of a pan.
My jalapeño corn bread turned out firm on the tops, moist inside, buttery and a little spicy from the chopped jalapeños. They were really delicious, and much better than any I have ever made before. I like to know what is in what I make, which is why I prefer to bake myself rather then buy store-bought foods. You can add more or less jalapeños to these muffins, depending on how spicy you want to make them! Cut out some stress for your Thanksgiving dinner by using Fleischmann's Simply Homemade products. For stir-in and recipe ideas, click here.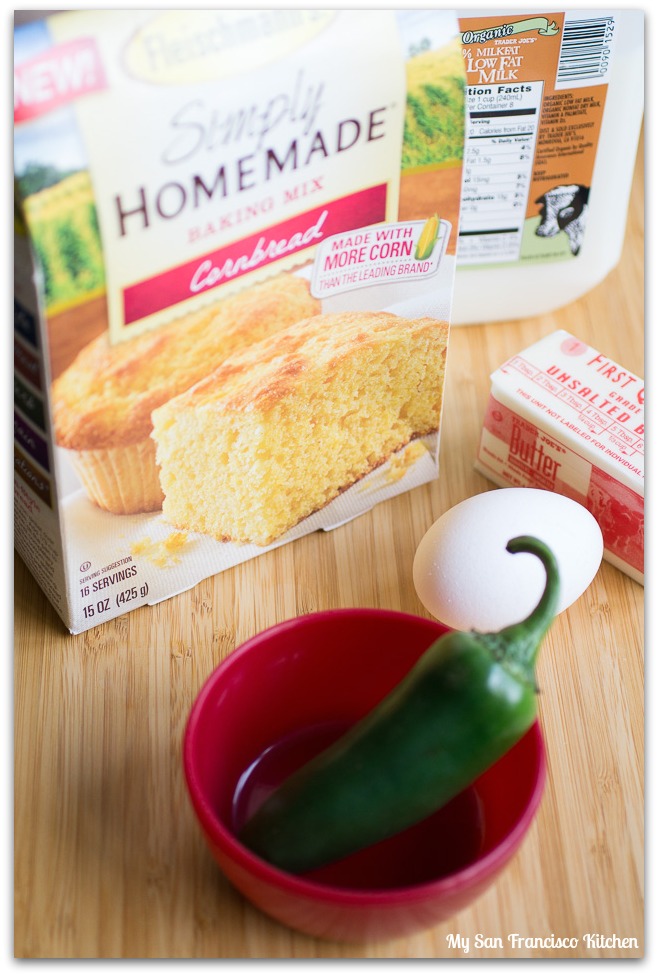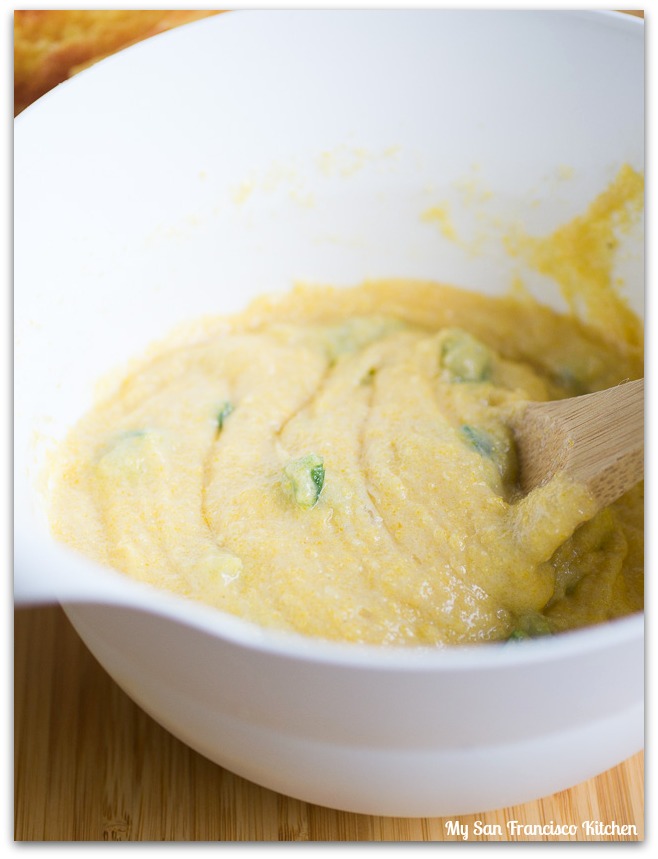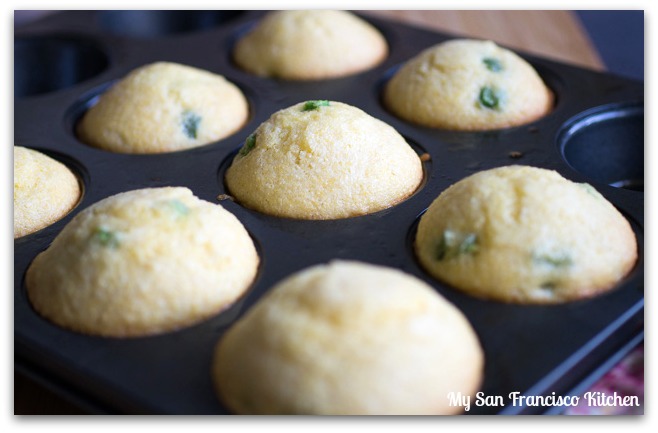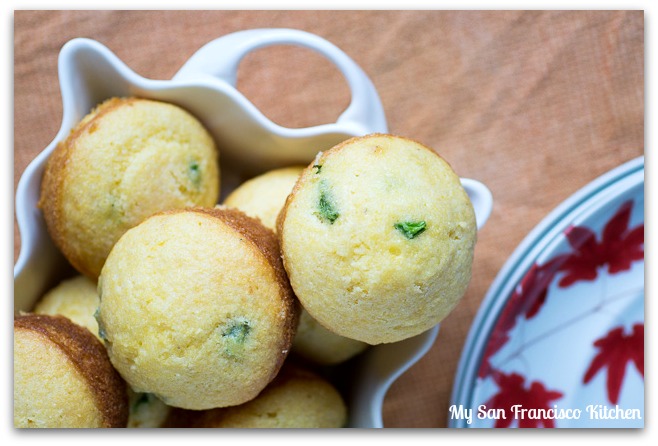 Jalapeño Corn Bread Muffins
Ingredients
1 box Fleischmann's Simply Homemade Corn Bread Mix
1 egg
⅓ cup butter, melted
⅔ cup milk
1 jalapeño, seeded and chopped
Instructions
Preheat oven to 375 degrees F.
In a mixing bowl, add all ingredients and stir well.
Spoon batter into a greased muffins pan, filling each ⅔ full.
Bake the muffins for 25 minutes, until the tops are golden brown.
Makes 10 muffins
This post is sponsored by Fleischmann's Simply Homemade. All opinions are my own.