This post brought to you by Carton Smart. All opinions are 100% mine.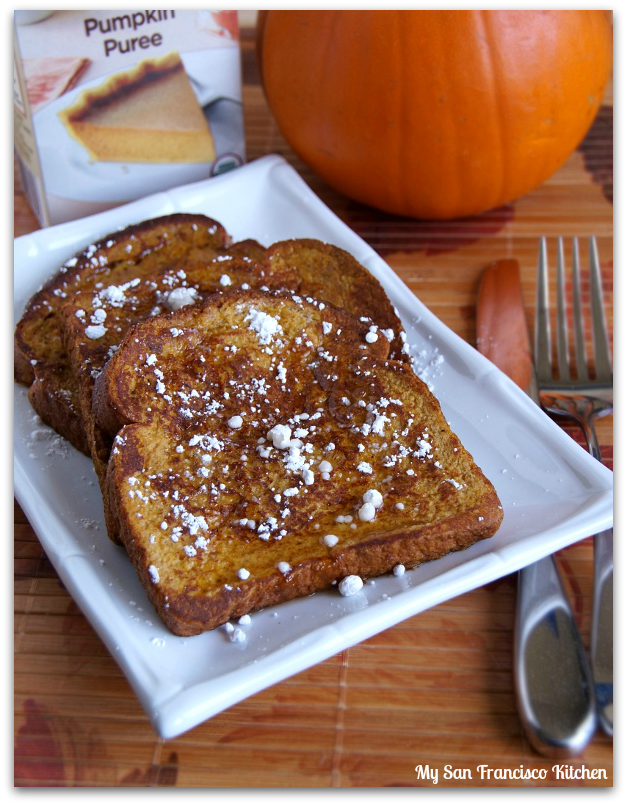 OK, I have another pumpkin recipe for you guys! I just can't get enough this Fall. This holiday season, Tetra Pak and Pacific Foods sent me a few items to sample in environment-friendly packaging: pumpkin puree, jellied cranberry sauce, and chicken stock. Now, you all know how much I am loving pumpkin recipes this fall, so I decided to try out the pumpkin puree first! I made some delicious pumpkin french toast, which was just the perfect thing to warm me up on a chilly morning.
Here are the products I received: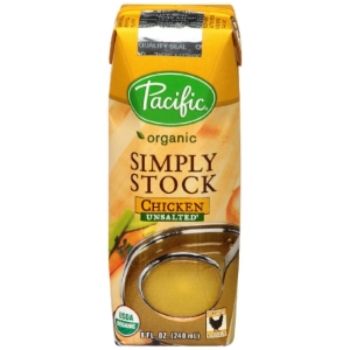 The pumpkin french toast recipe is very simple – no baking required! Enjoy :)!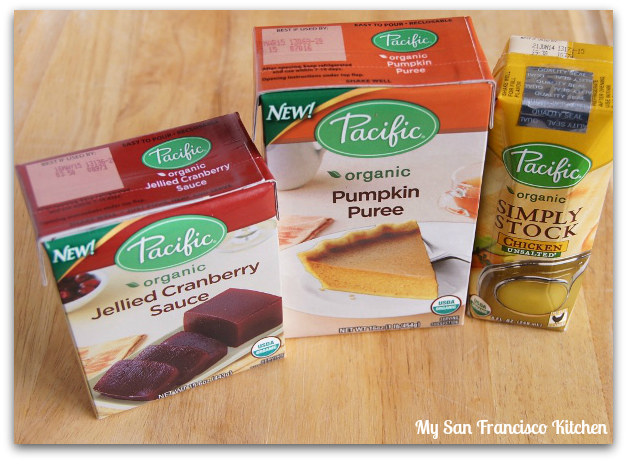 Whip up eggs, milk, cinnamon, sugar and pumpkin puree, then soak each slice of bread before cooking on a heated skillet.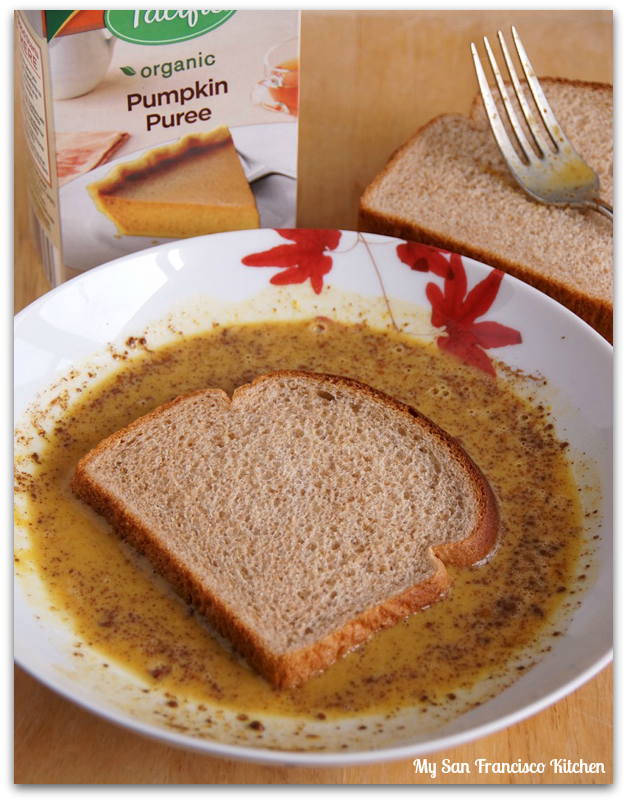 Here is more information about Tetra Pak: Tetra Pak carton packages, designed for maximum efficiency and environmental friendliness, are one small way to live smarter and Be Carton Smart. Here are a few reasons why Tetra Pak cartons are pantry stables for those that enjoy living smart:
• Tetra Pak® cartons are made of 70% paper, a renewable resource, from selectively harvested, re-grown trees that are FSC-certified (Forest Stewardship Council)
• Cartons use 1/3 of the packaging compared to cans…or even an egg!
• Cartons are space saving, easy to store and open. Keep your pantry neat and toss your can openers. , stackable and space saving.
• The unique packaging process preserves the flavor and nutrients of food without the use of preservatives.Product quality is exactly the way it was intended to be.
• Recycleable and in fact result in 60% less landfill waste than cans
• Cartons are re-closable so you can use what you need and save the rest for later.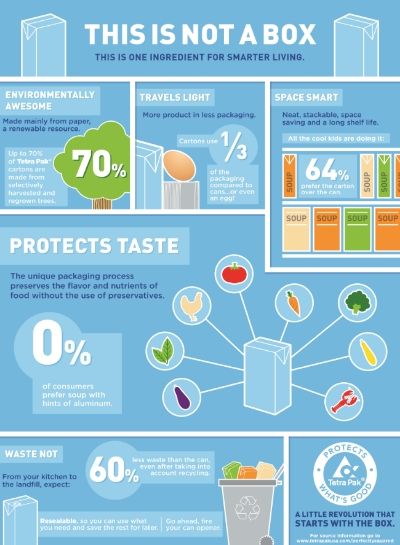 Find out more: Tweet @CartonSmart, Follow #CartonSmart on Pinterest
Pumpkin French Toast
Ingredients
2 eggs
1 tbsp cinnamon
½ cup Pacific Foods Organic Pumpkin Puree
¼ cup milk
8 slices whole wheat bread
1 tbsp sugar
Powdered sugar for topping
Instructions
Beat the egg, cinnamon, sugar, pumpkin puree and milk together in a shallow bowl.
Heat a greased skillet over medium heat.
Dip both sides of the bread slices in the batter, gently shaking out excess batter back into the bowl.
Cook each side of the toast on the skillet until golden brown, about 2-3 minutes per side.
Makes 8 pieces