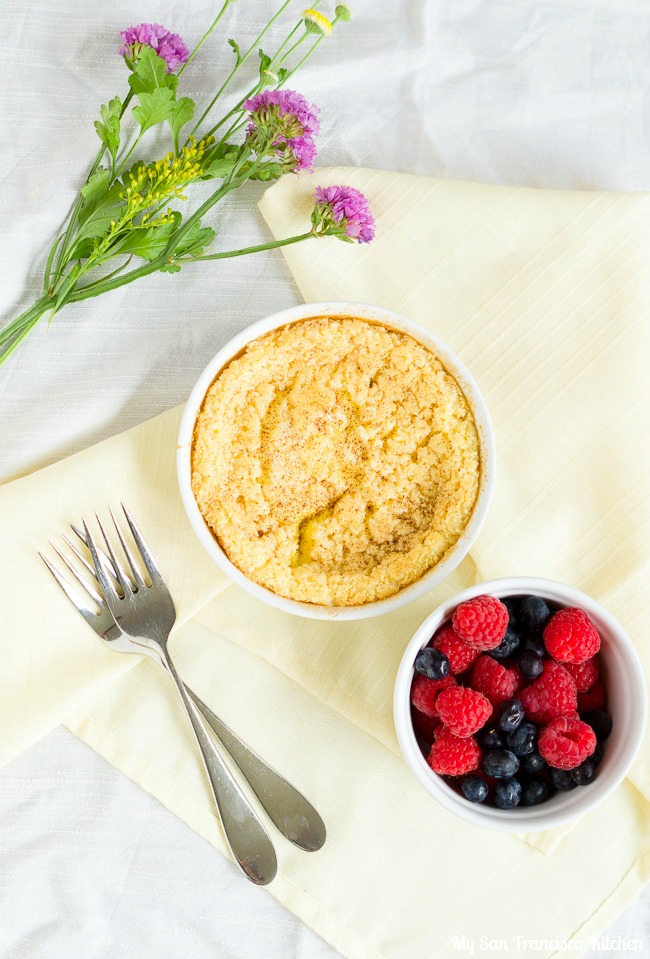 This mini crustless custard tart is magical. When it comes out of the oven, it has a crisp topping, which it does all on its own! Underneath the crisp topping of the custard tart is a creamy custard filling. No crust needed here, my friends. This crustless custard tart recipe is easily made with a blender – just add all your ingredients, blend, and pour into a mini tart dish. You can multiply the recipe x4 to make a large tart. I love to add fresh berries on top and eat the custard tart warm from the oven. This recipe makes one 4-inch by 4-inch mini tart, and can be meant to share or devour all alone 😉 
This weekend was the San Francisco Triathlon at Alcatraz, and we went this morning to cheer on our friends. We have also been apartment hunting, which is so much harder than I thought it would be. Every place we look at has a lot of great features, but missing a lot as well… Hopefully we find that "perfect" place, or almost perfect anyway!
In the meantime, lets enjoy this delicious, EASY crustless custard tart.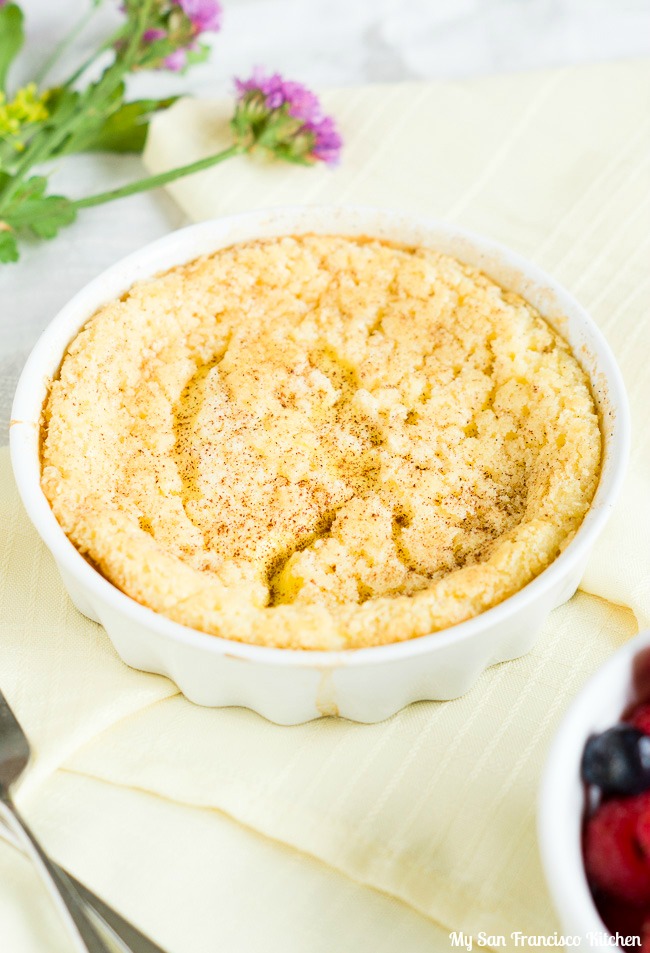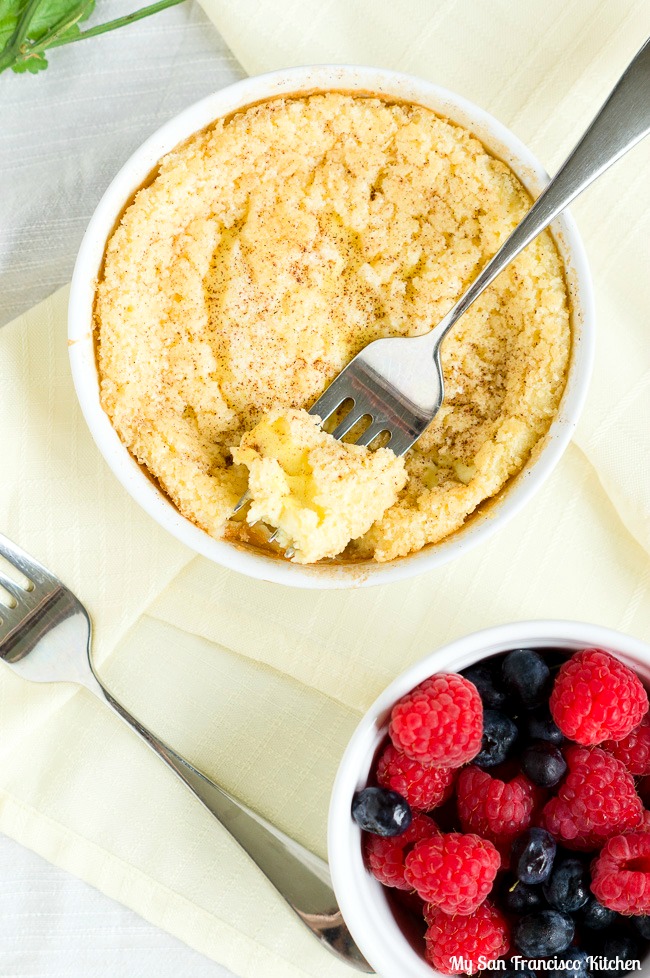 Mini Crustless Custard Tart
Ingredients
½ cup milk
3 tbsp sugar
1 egg
¼ tsp vanilla extract
2 tbsp butter, melted
⅛ cup flour
Pinch of salt
Instructions
Preheat oven to 350 degrees F.
Add all ingredients to a blender and blend until combined.
Pour into a 4x4-inch tart or pie dish and bake in the oven for 35-45 minutes - the top will be slightly golden and hardened.
Makes 1 4-inch mini tart