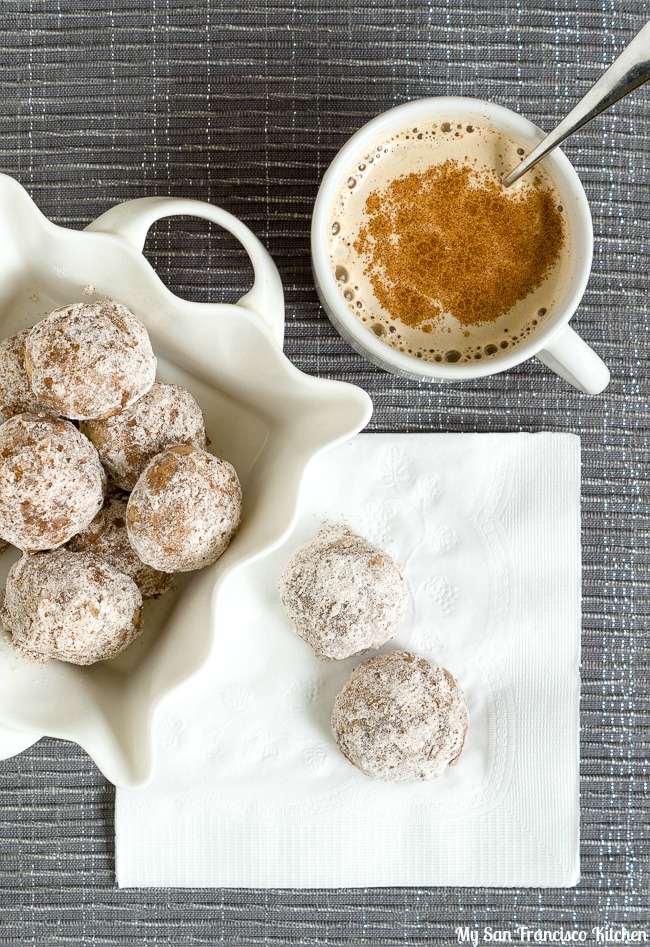 Most of the scars on my body are from the kitchen, burning myself on something. I got another burn on my arm today from baking these chai tea cookies when I was taking the pan out of the oven. Ouch! Good thing I had a warm batch of chai tea cookies to comfort me afterwards. They helped. These chai tea cookies are really yummy! I made them with Oregon Chia Chai Tea Latte powdered mix, a product I received in my Degustabox this month. 
Haven't heard of Degustabox? It is a monthly surprise subscription food box that contains 10-15 food products delivered right to your door. I love getting new products to try every month. So far I haven't seen most of the products I get in my Degustabox in the stores, which is a nice surprise! Check out their website for more information, and if you are interested in signing up (you can cancel anytime), here is a coupon just for My San Francisco Kitchen readers! -> Get your first Degustabox filled with 10-15 full-sized goodies for only $9.99! The shipping is always free.
Back to these delicious chia tea cookies…here is how you make them: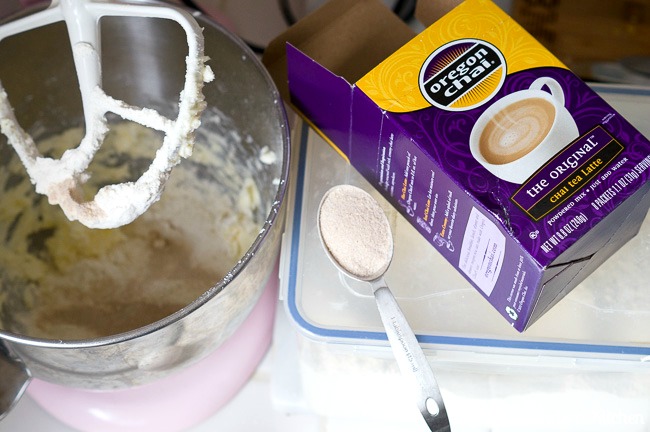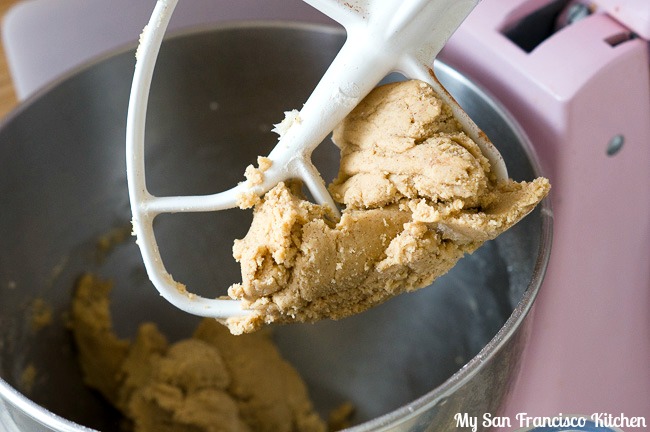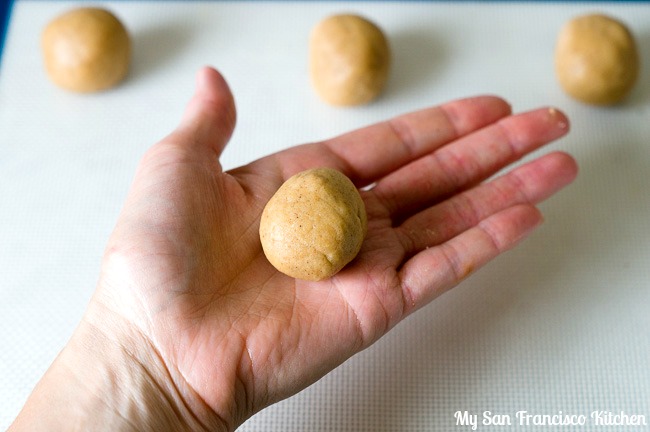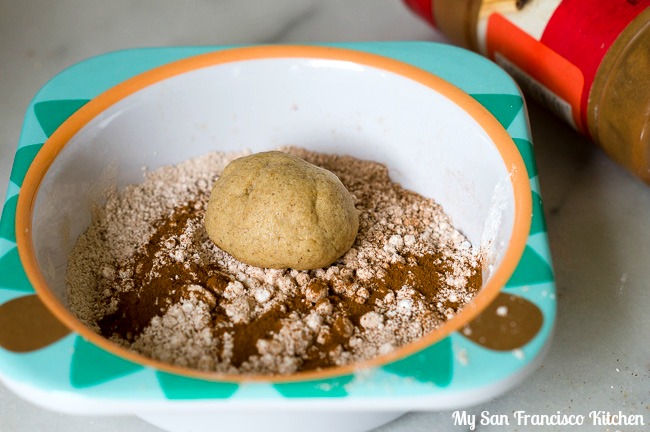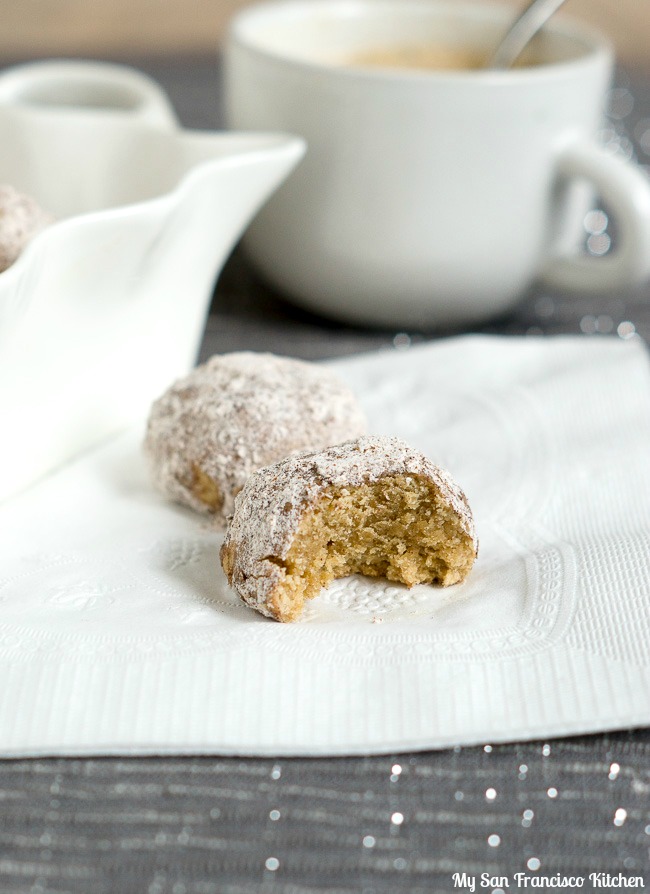 Chai Tea Cookies
Ingredients
½ cup butter (1 stick), room temperature
¼ cup powdered sugar (plus more for coating)
3 tbsp chai tea latte mix
1 cup all-purpose flour
1 egg yolk
2 tsp vanilla extract
½ tsp cinnamon (plus more for coating)
¼ tsp all-spice
⅛ tsp nutmeg
¼ tsp salt
Instructions
Preheat oven to 350 degrees F.
In a stand mixer, mix the butter, powdered sugar and chai tea latte mix.
Add the egg yolk, vanilla and continue to mix.
Add the spices and flour and mix until well combined.
Form 1-inch balls of dough with your hand and place on a greased baking sheet.
Bake for 16 minutes.
Let cool 5 minutes, then roll in ½ cup powdered sugar mixed with 1 tbsp cinnamon.
Makes 12 cookies