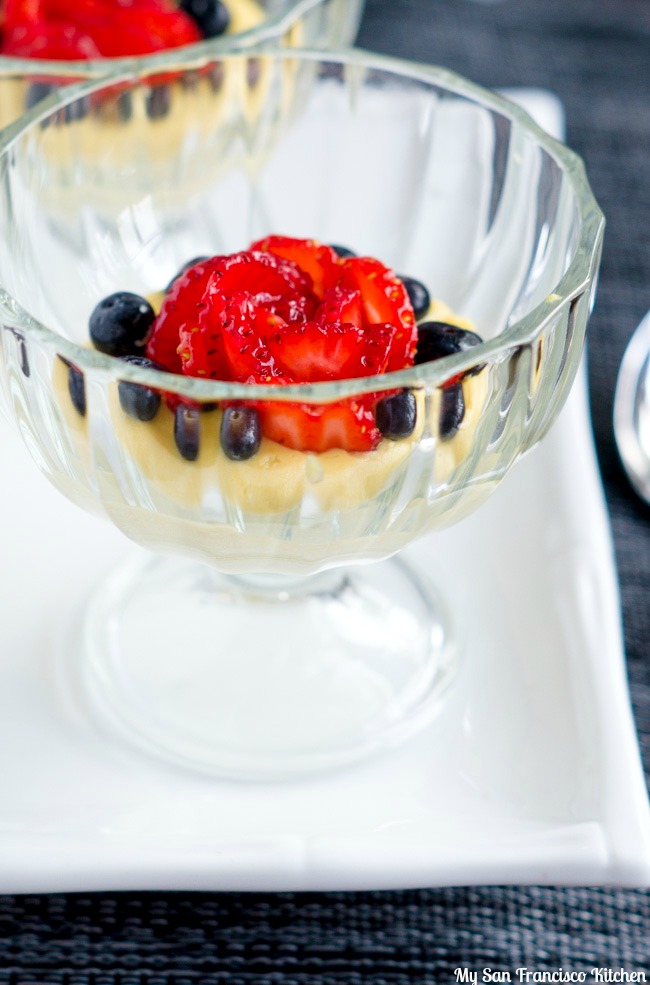 Zabaglione is an easy Italian dessert that is very similar to custard, except it is not made with milk or cream. When I make zabaglione, I use a blender to whip the egg yolks, sugar and sweet Marsala wine before I transfer it to a double boiler to get it nice and airy. You don't need fancy equipment to make this delectable dessert. Zabaglione is actually very simple to prepare. Here is what you will need: egg yolks, sugar, sweet Marsala wine, a blender or whisk and a fast hand, a small pot and a stainless steel mixing bowl to set on top (or a double boiler). 
The secret to making the most perfect zabaglione is to get the heat just right and never stop whisking while you are cooking it! What I mean is you never want the top bowl to get too hot, otherwise the egg yolks will start to look like scrambled eggs – yikes! To avoid this, never let the bowl touch the boiling water – it should be sitting right above. You can take it on and off the heat if you are worried about the temperature. Once you transfer the egg yolk mixture from the blender to the top bowl, never stop whisking until it is thick (it should hold a ribbon when you pull up the whisk and no longer be runny!).
I love to pair zabaglione with fresh fruit, such as strawberries, raspberries, blueberries or peaches. It goes with almost any kind of fruit. I attempted to create strawberry roses like the ones you see all over Instagram, but let me tell you upfront I am no food artist! 🙂 To make the strawberry roses, just slice the top off of a strawberry, then slice it in half length-wise and then place the "heads" next to each other and slice the strawberry halves in very thin slices. Spread them out and spiral in. That's it!
I just whipped myself up a little bowl of zabaglione to prepare for my "total body conditioning" class tomorrow. Yes, I have started rewarding myself before my workouts instead of after as a little incentive. Whenever you are craving something sweet, zabaglione is the perfect easy dessert to whip up in minutes. It is also a great dessert choice for entertaining. Your guests will love the presentation and subtle wine flavor with each bite.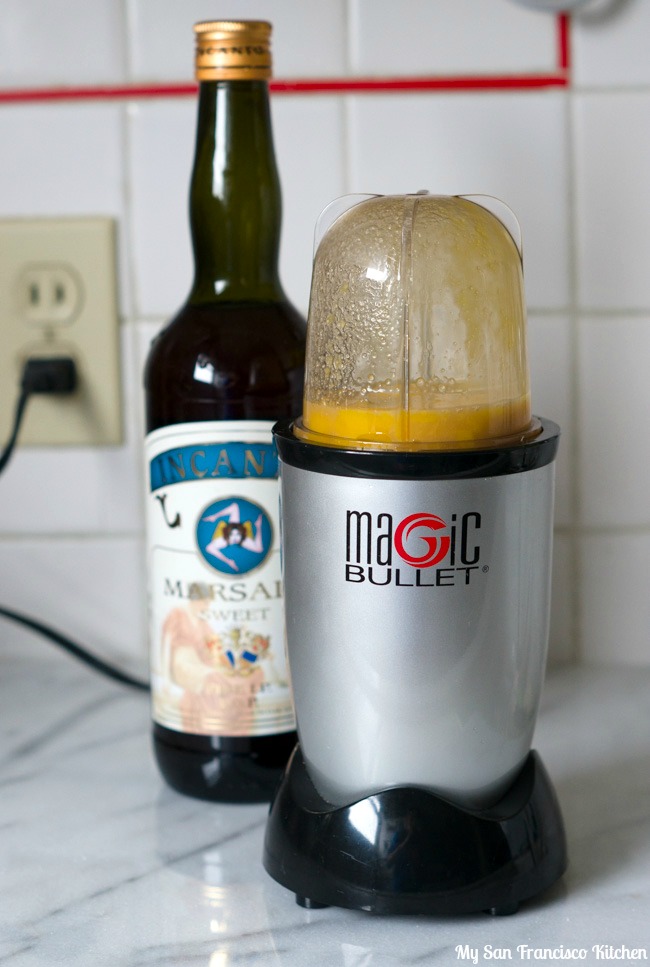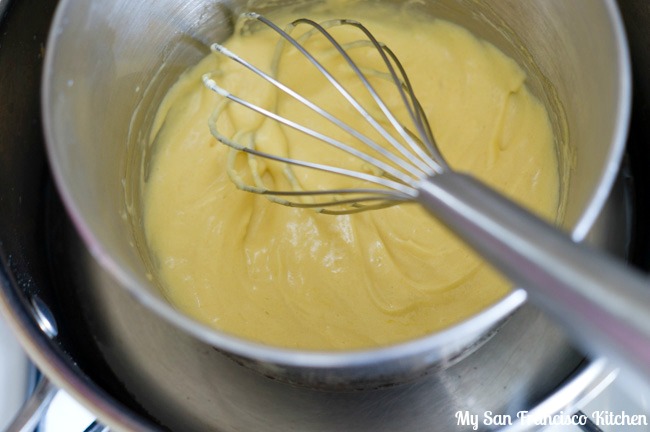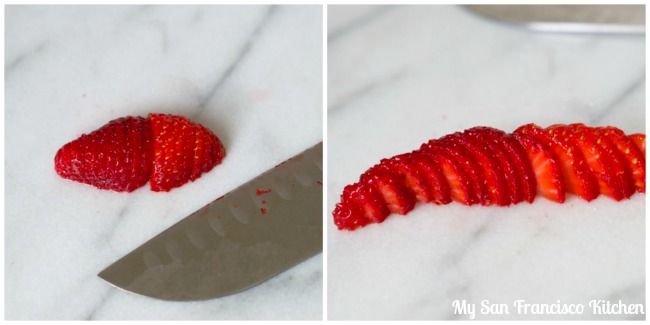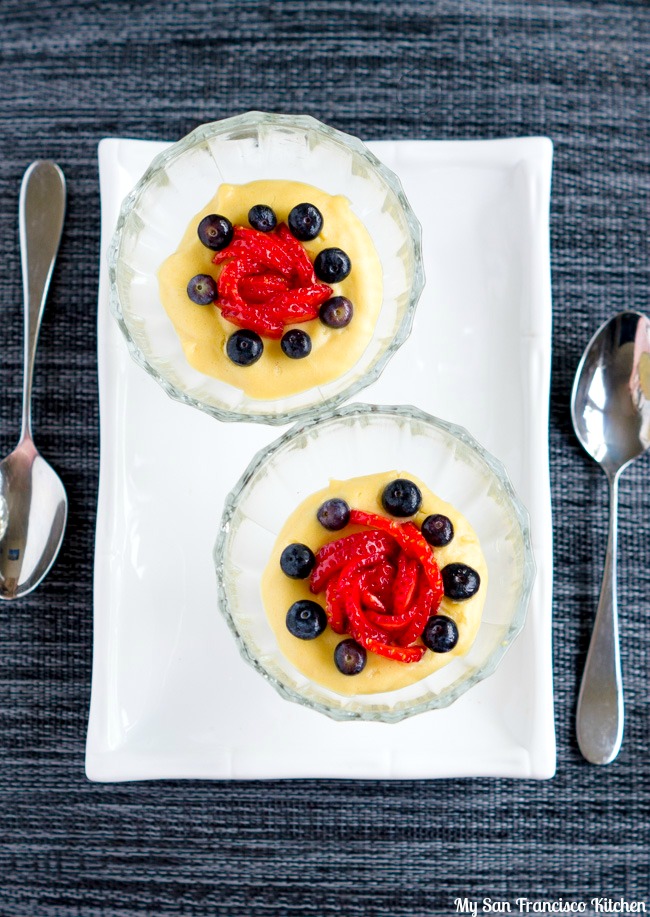 Zabaglione
Ingredients
4 egg yolks
6 tsp sugar
4 tbsp sweet Marsala wine
Instructions
Add the ingredients to a blender and blend until foamy.
Bring a small pot of water to boil and set a stainless steel mixing bowl on top.
Add the egg yolk mixture and whisk continuously until thick (takes a few minutes).
Serve warm or cold.
Makes 2 servings