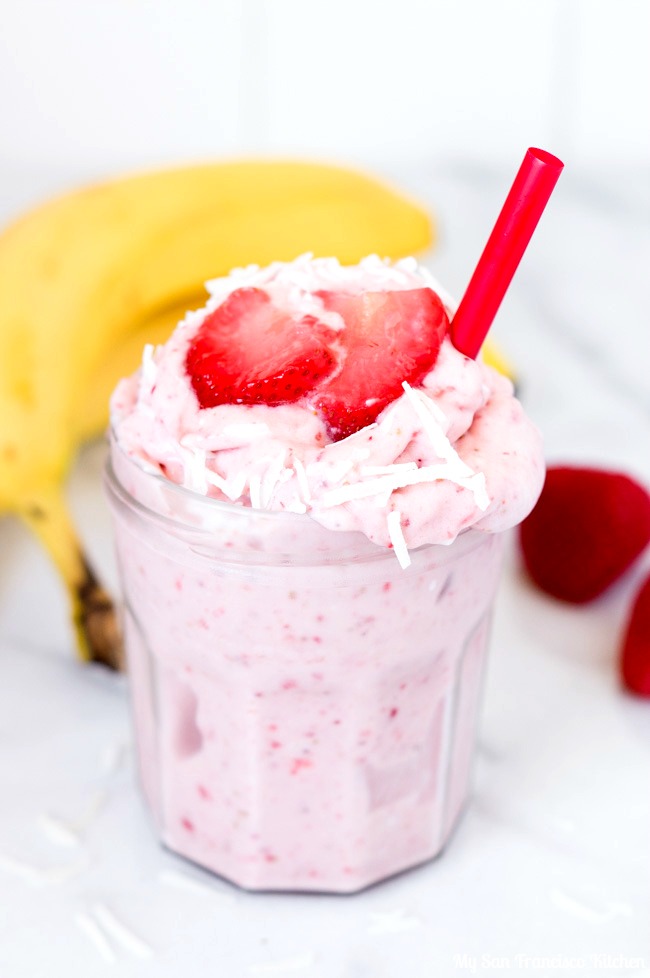 OK, this no sleep thing has been catching up with me. Teething is my worst enemy right now. Teething and colds. My poor baby girl hasn't been sleeping well lately, and she isn't the only one in the house. Yesterday I almost walked out of Target with stuff in my purse (I had accidentally put it in there instead of my basket!), and today I found the olive oil and the cereal in the refrigerator…
On days where I get very little sleep the night before, I like to throw a bunch of fruit in my blender and make a delicious smoothie or shake. This strawberry banana coconut shake is one of my favorite fruit-based drinks. It is made with coconut cream instead of ice cream, so it is still nice and thick, but healthier. I was reading an article on coconut oil and coconut milk, because like many people I was concerned with the high saturated fat content in them. Apparently, the saturated fat in coconut is healthier for you than the saturated fat in animal products, since it is chemically different and has been shown to increase HDL (the good cholesterol). Most health practitioners still recommend using it in moderation since the studies we have at this point are short term.
I love using coconut milk in curries, but I never though about using it in smoothies before. I actually used coconut cream from Trader Joes in this strawberry banana coconut shake, which is thicker and creamier than just coconut milk. You have to try it! I also use frozen bananas to make my shake nice and thick. I like to use a mix of fresh and frozen strawberries, and unsweetened coconut flakes for the topping.
Hopefully we will get more sleep around here soon. I am curious to see the next crazy thing I do in this state!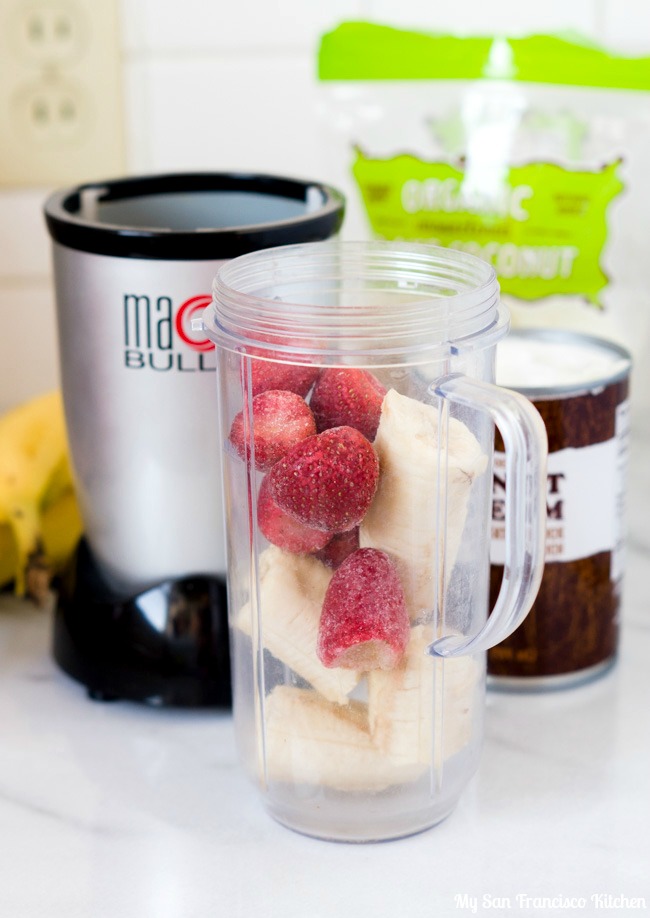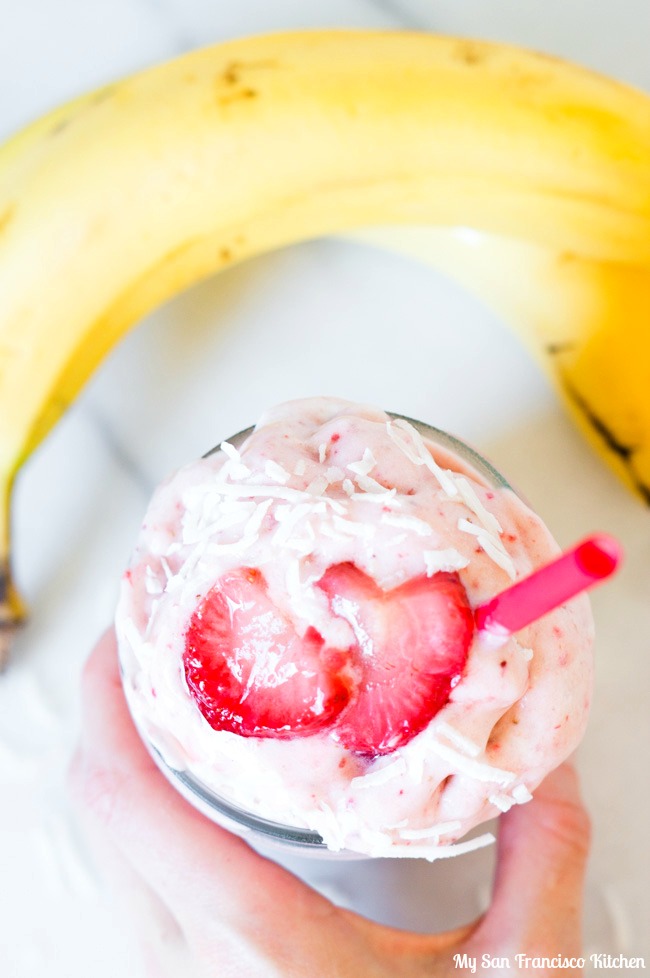 Strawberry Banana Coconut Shake
Ingredients
2 frozen chopped bananas
1 cup frozen strawberries
1 cup fresh strawberries
½ cup coconut cream
Water, as needed
Unsweetened shredded coconut for topping
Instructions
Add all ingredients to a blender and blend well. Add water as needed to get things moving!