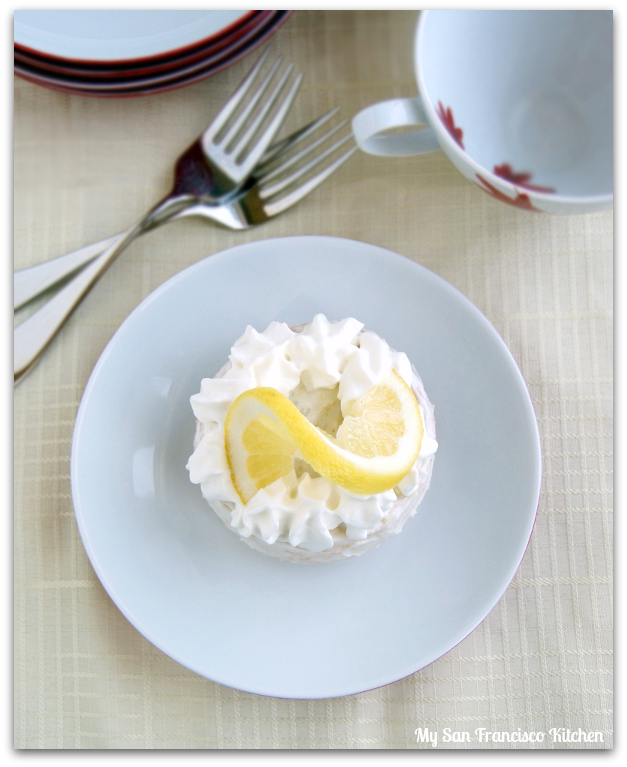 Happy Mother's Day!! I didn't get to spend the day with my mom today, *sigh*. In celebration of finishing my first rotation and Mother's Day weekend (e-gift?), I made this mini lemon cake from a recipe I have been wanting to try out from Cooking Light. This recipe already aimed to cut down the fat, but I made a miniature version because one whole cake is too much for the two of us. This was the perfect dessert portion, because we didn't feel sick after eating it! This cake is really moist and packed with lemon flavor. I do not like to use a lot of icing, so I spread a thin layer on and prefer topping the cake with a few dots of light whipped cream – yum! Note: this recipe makes two 4-inch ramekins. To make a whole 9×9 inch lemon cake, triple the ingredients.
Yesterday we went hiking in Marin, and it was beautiful until the fog rolled in!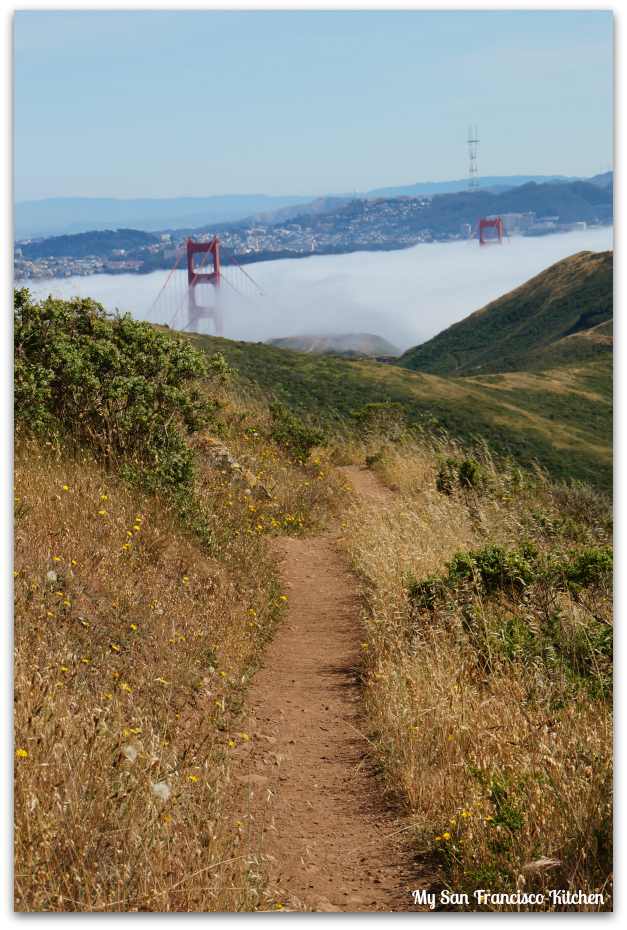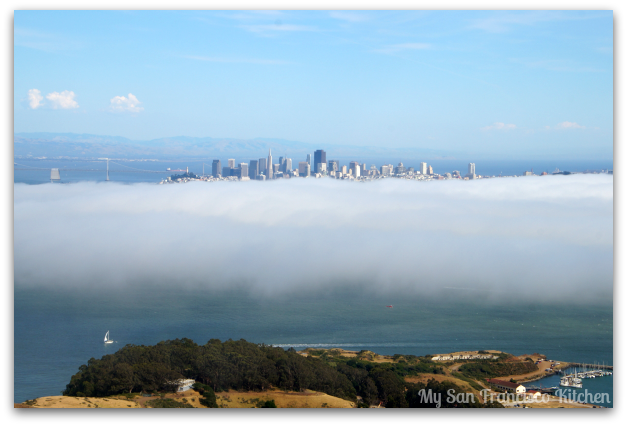 OK, back to this delicious lemon cake…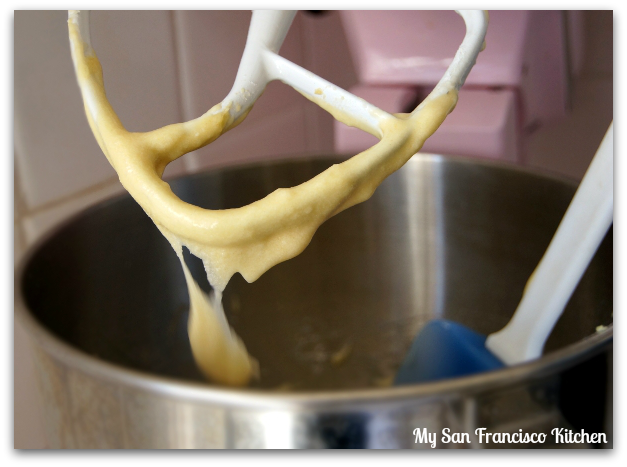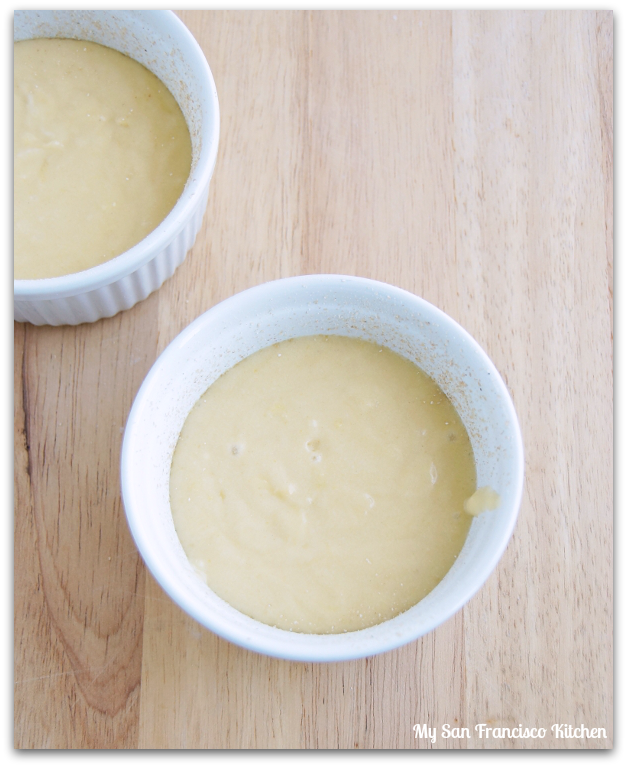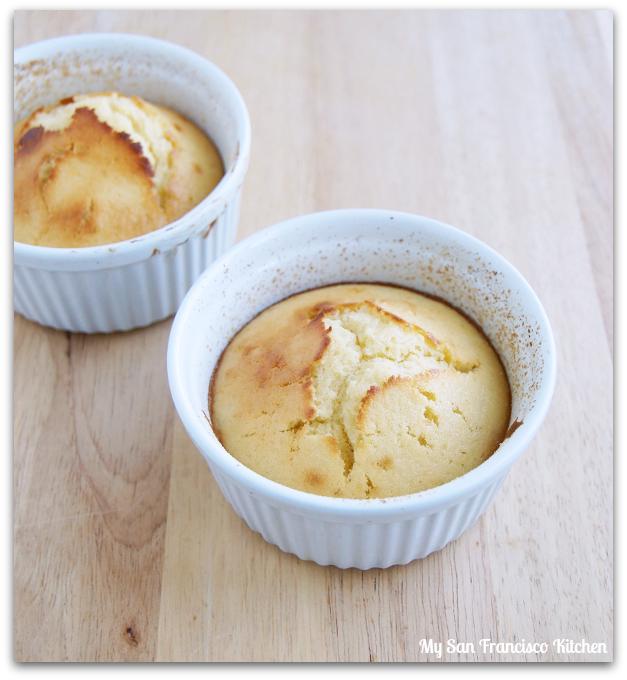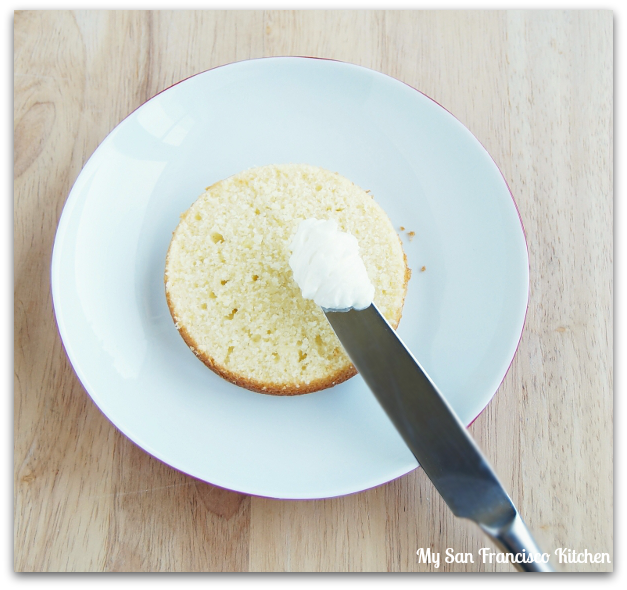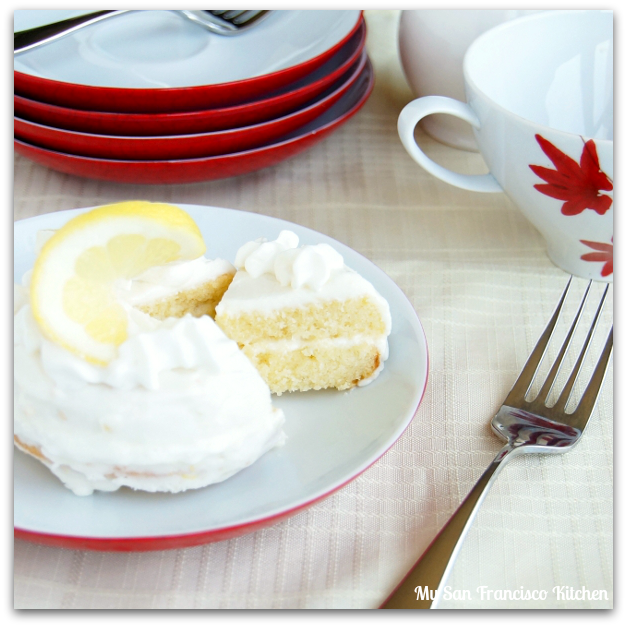 Recipe adapted from Nathan's Lemon Cake Recipe from Cooking Light Magazine

Mini Lemon Cake
Ingredients
Cake
⅔ cup all-purpose flour
⅓ tsp baking powder
Pinch of salt
½ cup granulated sugar
2 tbsp unsalted butter, room temperature
½ tbsp canola oil
1 large egg
⅓ cup milk
1 tbsp finely grated lemon rind
1 tbsp fresh lemon juice
Icing
1 cup powdered sugar
2 tbsp unsalted butter, room temperature
½ tbsp lemon rind
1 tbsp fresh lemon juice
Milk, as needed for texture
Instructions
Preheat oven to 350 degrees F.
Spray two 4-inch ramekins with cooking spray and sprinkle with flour. Shake around until the flour evenly coats the ramekins.
In a standalone mixer with the paddle attachment (you can also use an electric hand mixer), add butter, oil, sugar, lemon juice, lemon rind and salt.
Mix on medium speed until creamy.
Add the egg and continue mixing.
In a separate bowl, whisk together the flour and baking powder.
Add the flour mixture and milk, alternating, while mixing on low speed.
Evenly transfer the batter to the two ramekins and place in the oven.
Bake for 20-25 minutes, or until a toothpick comes out clean after piercing the center.
Remove from the oven and let stand 15 minutes to cool before removing.
Use a butterknife to loosen the sides of the cakes and flip upside down onto a cooling rack.
In the meantime, add all ingredients for the icing to a bowl and beat together.
Once cooled, cut the top part of the cake off to make a flat surface, then cut the cakes in half.
Frost one half of the cakes, then top and frost the rest.
Decorate the top with light whipped cream and lemon twists.
Makes two 4-inch cakes