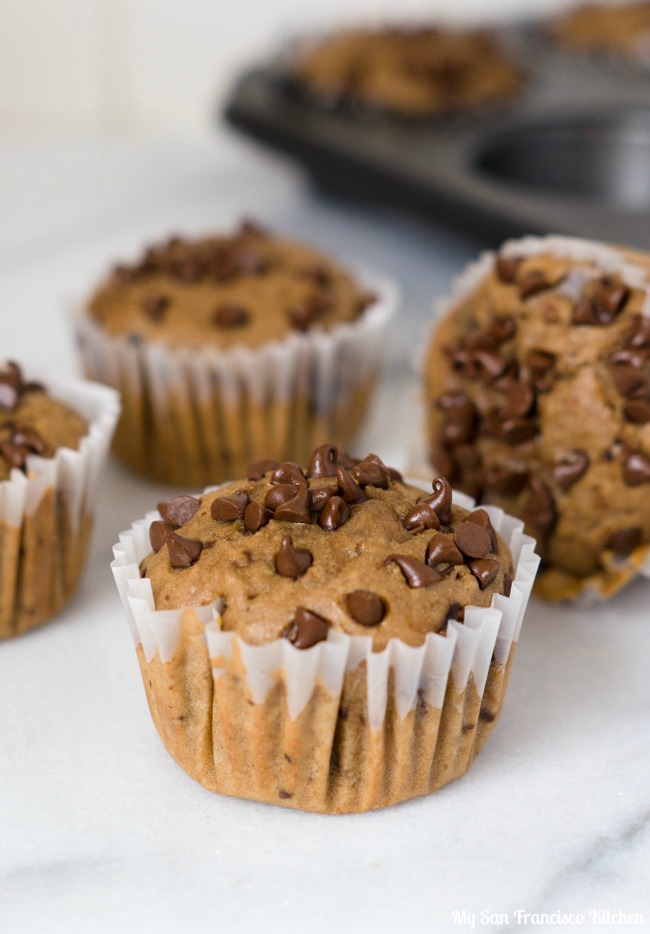 I love eating muffins in the morning with my coffee. The other day I was thinking about how delicious a coffee flavored muffin would be. I never tried one before, but I figured mixing some  Instant Coffee and cocoa powder together would create the perfect mocha muffin! This mocha muffin recipe is for all of my coffee lovers out there. 
Did you know that coffee intensifies the chocolate flavor in recipes? I always have Folgers instant coffee on hand in my pantry for making my favorite chocolate baked goods, like these delicious mocha muffins. It is way more convenient to use instant coffee in recipes than waiting for a pot of coffee to brew. Also, by using instant coffee, you can make the exact amount of coffee that you need. I always feel horrible wasting a huge pot of coffee just because I need a little bit for a recipe.
These mocha muffins are great for on-the-go breakfasts. You can also freeze them and set them out the night before to defrost. I like to make a large batch and store them in the freezer for snacking later on. Add mini chocolate chips on top for even more chocolate flavor!
Check out more Folgers Recipes for creative ideas.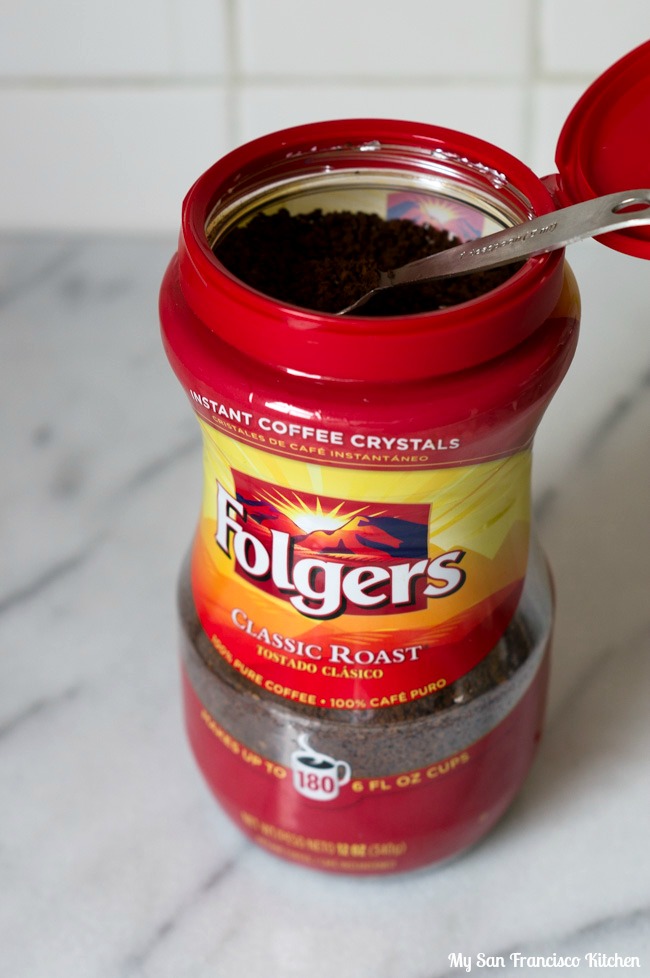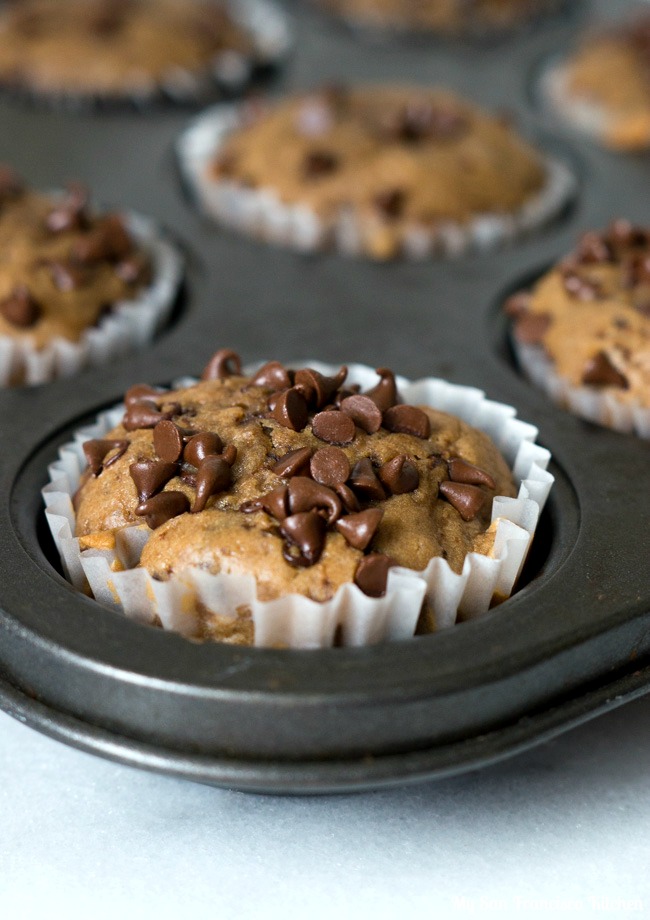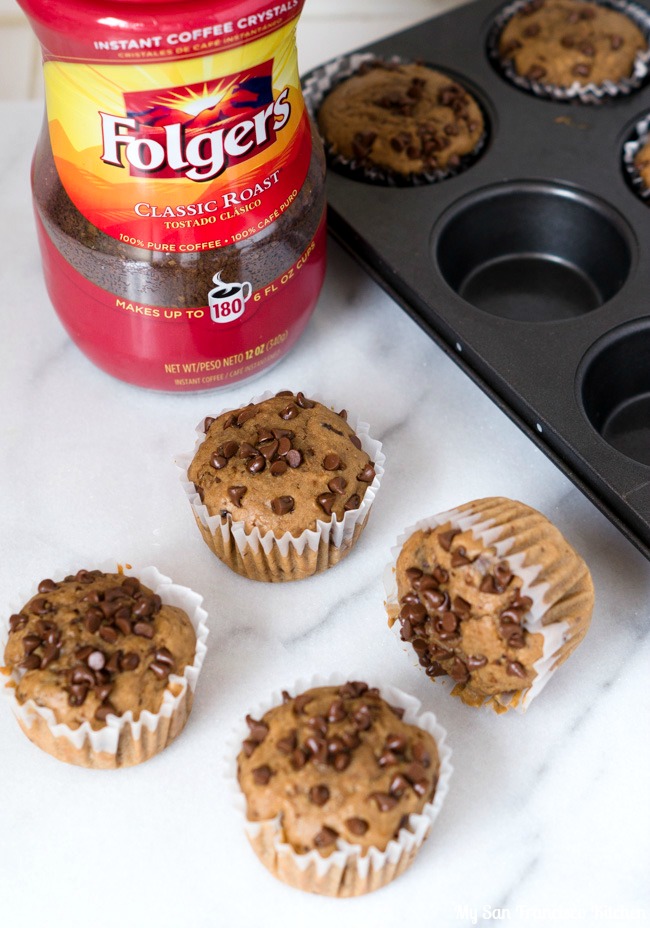 Mocha Muffins
Ingredients
½ cup unsalted butter, melted
1 egg
2 cups all-purpose flour
¾ cup sugar
2 and ½ tsp baking powder
½ tsp salt
1 cup milk
2 tbsp Folgers instant coffee
1 tsp vanilla extract
½ cup mini semisweet chocolate chips
Instructions
Preheat the oven to 375 degrees F.
Add all ingredients except for the chocolate chips to a mixing bowl and stir with a wooden spoon until well combined.
Spoon the batter into a paper-lined muffin pan, filling each liner ¾ full.
Top with chocolate chips and bake in the oven for 15-20 minutes. Test with a toothpick and remove from the oven when it comes out clean.
Makes 12 muffins
Here is a video tutorial for the mocha muffins:

This is a sponsored post written by me on behalf of Folgers. All opinions are 100% mine.