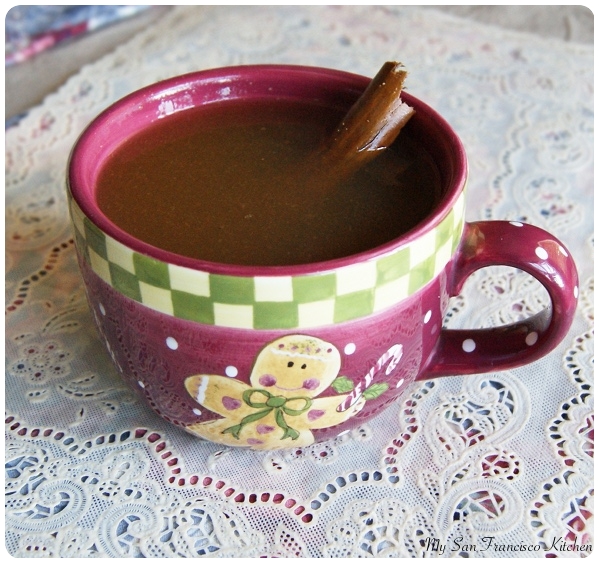 One of my favorite drinks during the Holiday season is my Mom's hot apple cider. Nothing beats the taste of fresh apples mulled with flavorful spices such as cloves, all spice, cinnamon and orange peel. This year we made it together for Thanksgiving, and it came out just how I always remember it: perfectly delicious! I wish I made it more often, but I usually only have it during family dinner parties and during the holiday season. An easy way to make it is to add the apple cider to a large crockpot and then just add all of the seasoning spices and turn it on high for about 3 hours. Once it is ready, just strain out all of the loose seasonings before serving. It is best when really hot, but be careful not to burn yourself!
What is your favorite holiday drink?
XoXo

Mom's Hot Apple Cider
Ingredients
1 gallon Apple Cider (from fresh apples)
1 orange
2½ tbsp whole cloves
2½ tbsp whole allspice
3 whole cinnamon sticks
Instructions
Add the gallon of apple cider to a large crockpot and set on "high".
Wash and grate the peel of the orange into the crockpot, then slice the orange in circles and add to the crockpot.
Crush two cinnamon sticks and add together with the whole allspice and cloves.

Add the remaining cinnamon stick to the apple cider and cover.
Heat on high for 3 hours.
Use a small strainer to scoop out the seasonings before serving.
Makes 1 gallon apple cider
This post is sponsored by: