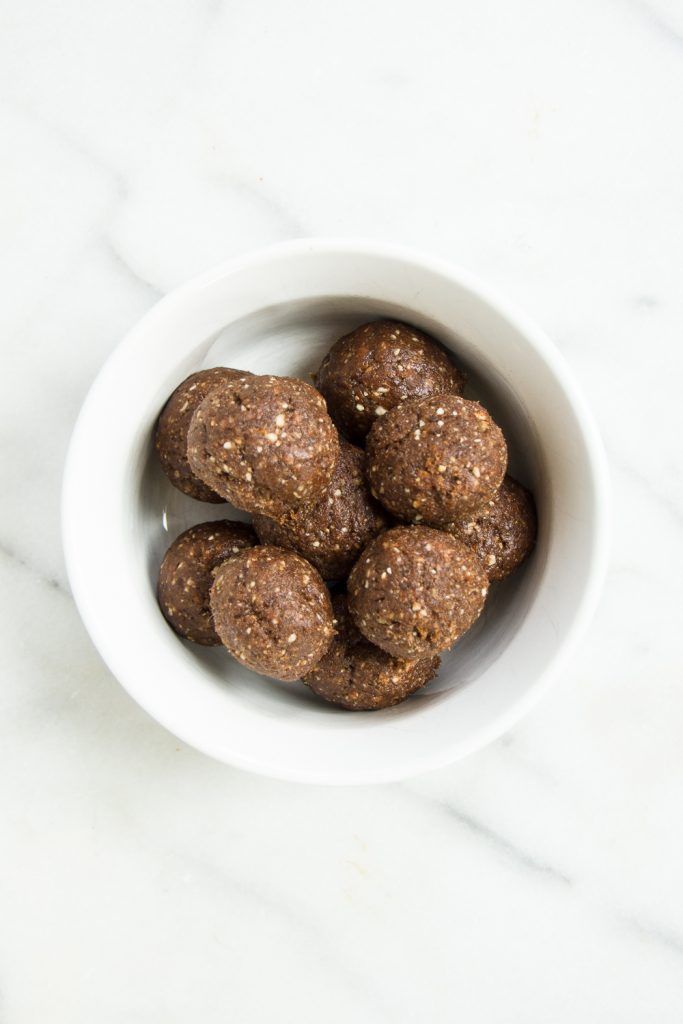 Even though I love a good store-bought snack once in a while, I mostly make my own snacks at home. It can be so much healthier and very easy! These chocolate date balls are the perfect bite-sized energy booster, for parents and the kids alike! My 5 year old loves to get into the fridge and eat a chocolate date ball for snack, and I feel good about the healthy ingredients inside.
I use my Thermomix® to make these chocolate date balls, because it is incredibly simple. Just add all of the ingredients into the mixing bowl, blend on high speed to chop everything fine and mix together, then roll and chill in the fridge! As a Thermomix® USA consultant, I am always looking for new recipes to make in my Thermomix® to share with my customers. This chocolate date ball recipe is a winner! It is vegan, gluten-free and dairy-free.
See how these nutty chocolate date balls are made in my video on You Tube:
Nutty Chocolate Date Balls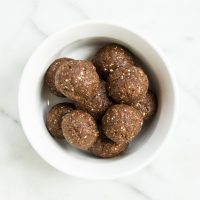 1 cup dates
1/4 cup raw walnuts
1/4 cup raw almonds
2 tbsp cacao powder
1 tbsp almond milk
Add all ingredients to a Thermomix® mixing bowl or food processor and blend on high speed for 10 seconds. Scrape down with a spatula and repeat if needed.

Roll into 1-inch balls and chill in the fridge.
Disclaimer: I am a Thermomix® consultant and sell them as an independent business. "THERMOMIX," "VORWERK," "COOKKEY," and "COOKIDOO" are a registered trademark of VORWERK (or its affiliates). VORWERK does not support, authorize or endorse this site.