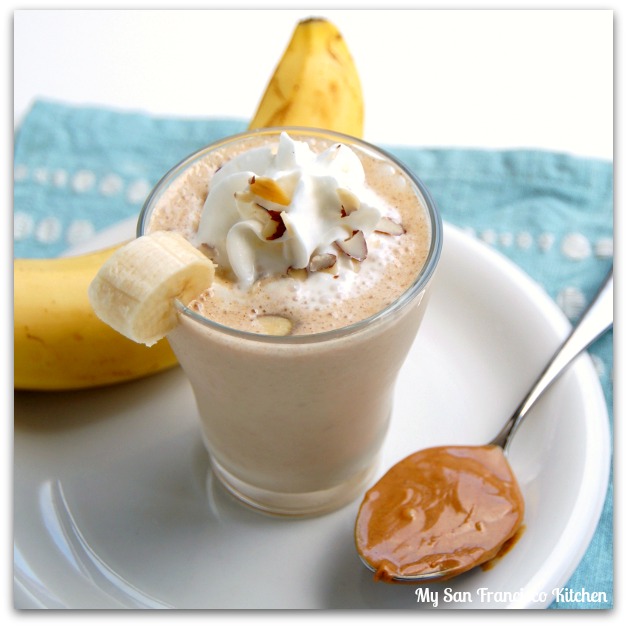 SOMEONE decided to sign up for a triathlon happening in a few months…. no, it was not me! It was my husband! I decided to sit this one out and cheer him on. I am, however, training with him. That counts as something right? We have been really good about so far, but it is still early. This morning we woke up at 6am to go swimming before the work day started, and it wasn't as bad as I imagined it to be! I actually felt really productive and ready to face the day afterwards. If only I could get into a routine of working out early in the morning. It is easier this time of year because the days are long. I just love how much light we have this time of year! Our workouts have been alternating between running, biking, swimming, and home weight training (this is actually the worse one for me – oucchh!). I find that the more I workout, the more my body craves it. I have actually been feeling bad if I don't workout for more than 2 days.
Along with the training, I have been thinking of post-workout meals and drinks. My new favorite right now is this peanut butter banana smoothie, which tastes like a milkshake so even though it is packed with protein it is almost like having dessert after working out! I wanted to add coffee to it (did I tell you coffee and peanut butter is my new favorite combo these days? OMG … so good), but I decided to be good since I am trying to cut back the coffee. If you try it, let me know how you like it!

Peanut Butter Banana Smoothie
Ingredients
1 cup low-fat milk
1 banana
1 tbsp honey
2 tbsp peanut butter
4 ice cubes
Light whipped cream for topping (optional)
Instructions
Add all ingredients (except for the whipped cream) to a blender and blend well.
Top with whipped cream and sliced almonds if desired.
Makes 2 small smoothies