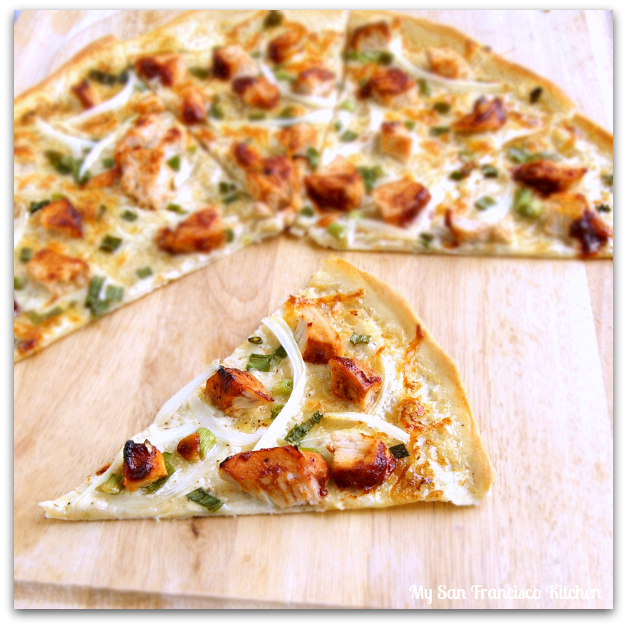 There are only a few recipes that I know by heart, and pizza is one of them. I am always so impressed by people who can whip up a perfect meal without even looking at a cookbook. No matter how many times I cook a certain recipe, I rarely memorize it. My iPad is always at my side when I am in the kitchen!
I have been wanting to try a BBQ chicken pizza recipe for a while, but the problem is that I don't like red onions, and my husband doesn't like cilantro, two ingredients you usually find on BBQ chicken pizzas! Instead, I came up with my own version and used thin slices of yellow onion and green onion. I also used creme fraiche for the base, which you don't typically find on traditional BBQ chicken pizzas, but I thought it went really well! If you want to make a lighter version, leave out the creme fraiche and just spread a thin layer of olive oil on the dough before topping with light shredded mozzarella cheese. I LOVE thin crust pizzas because they get nice and crispy in the oven, and by making thin crust pizza you cut down the carbs quite a bit.
I can't believe it is Monday already! The weather was pretty gloomy this weekend in the city, so we had a relaxing weekend at home (except for a fun trip to IKEA today for some "window shopping"). Have a great week!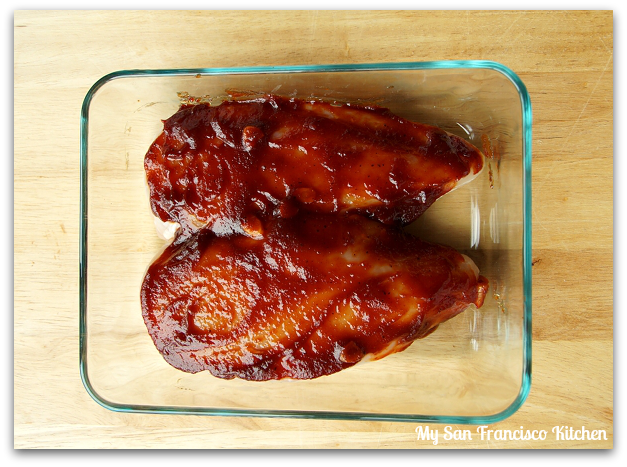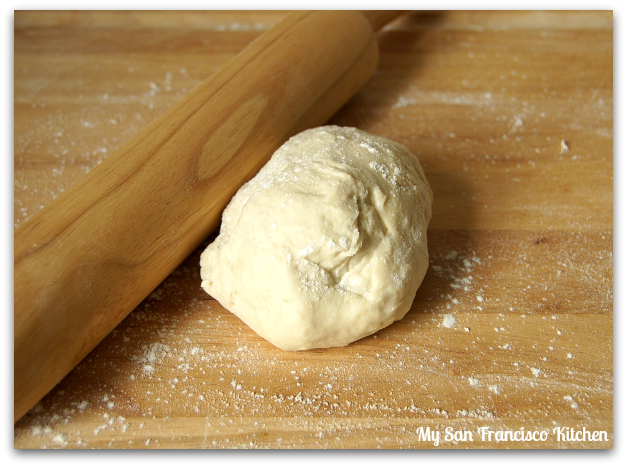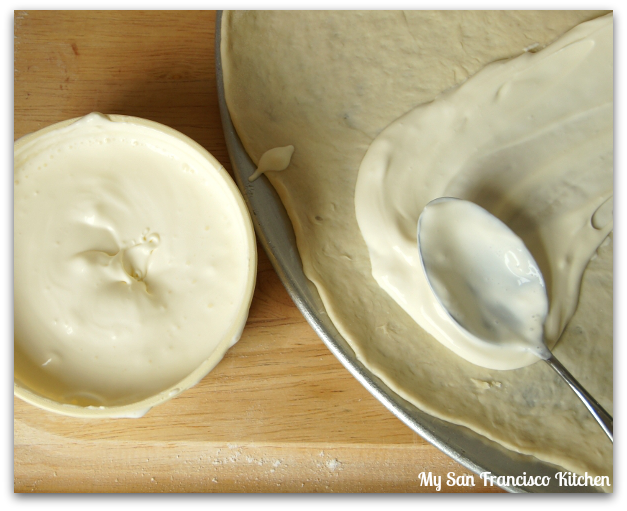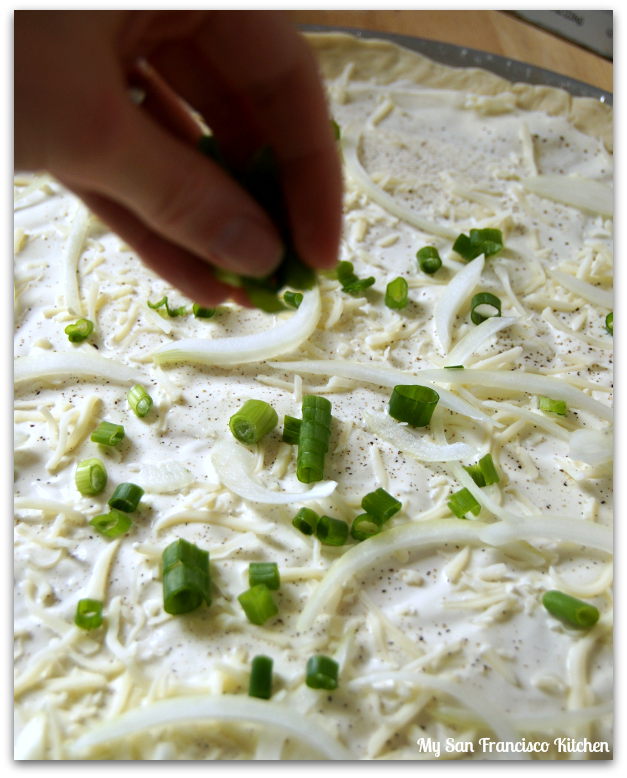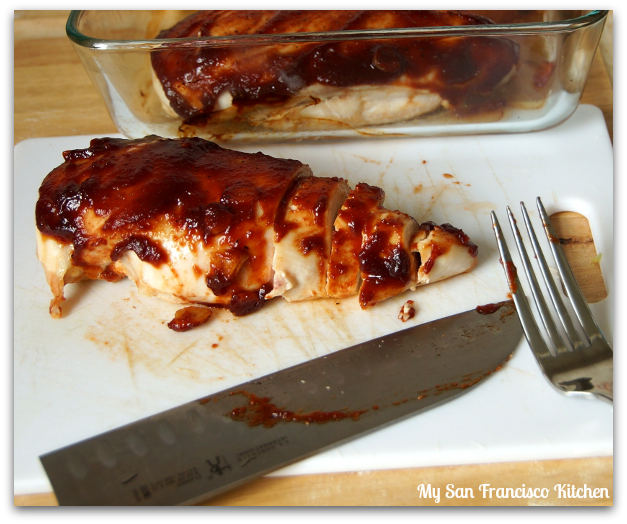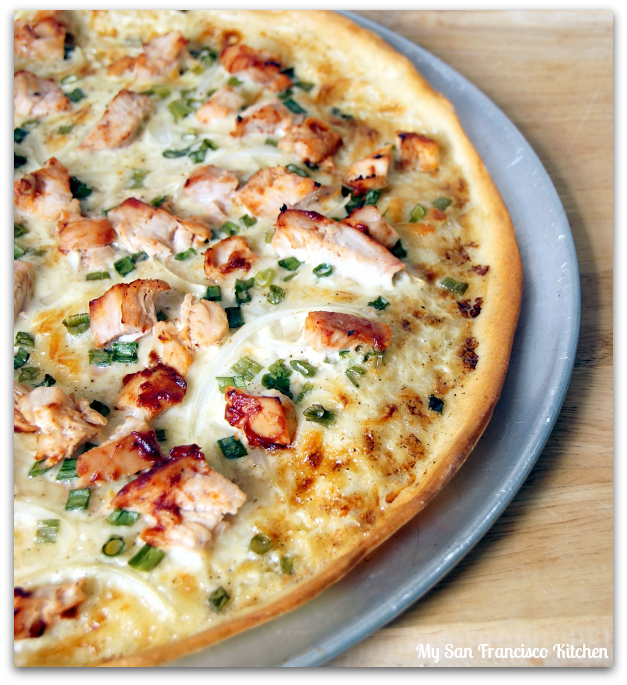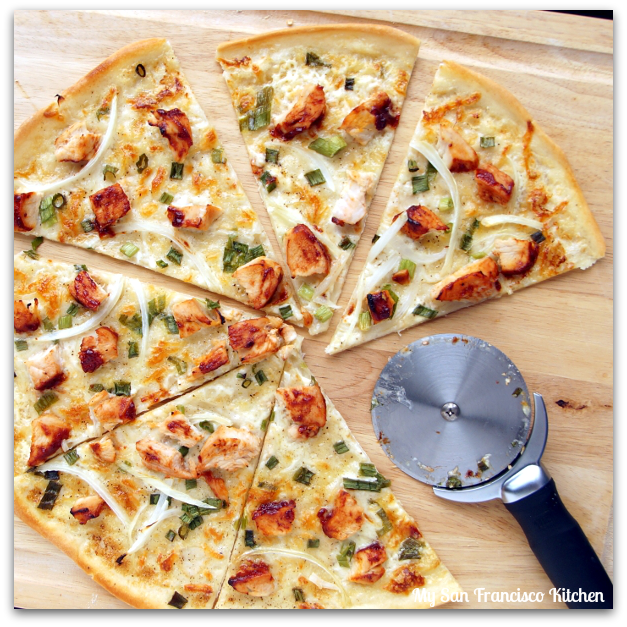 Thin-Crust BBQ Chicken Pizza
Ingredients
2 tsp dry RapidRise yeast (or 1 package)
1 tsp sugar
1 cup warm water
1 tsp salt
2 tbsp olive oil
2¼ to 2½ cups all-purpose flour
½ cup BBQ sauce
2 boneless, skinless chicken breasts
7.5 oz creme fraiche
Ground black pepper, to taste
1 cup shredded mozzarella cheese
1 cup chopped green onions
1 cup thinly sliced yellow onion
Instructions
Add yeast, sugar and warm water to a large bowl and allow yeast to proof for 7 minutes (should turn foamy).
Add salt, olive oil, and flour and mix with a hook attachment on a stand mixer or by hand with a wooden spoon, adding the flour in a little at a time until the dough does not stick to the bowl anymore.
Knead with floured hands on a floured surface for 10 minutes, then return to the bowl and cover for 1 hour.
Punch the dough down and let rise while preparing the chicken.
Preheat oven to 425 degrees F.
Add chicken breasts to a baking dish and pour ½ cup BBQ sauce evenly over the chicken breasts.
Bake for 20 minutes, then remove from the oven and let cool 5 minutes.
Cube the chicken breasts and set aside.
Divide the dough in half and roll each half on a floured surface as thin as you can.
Stretch the dough over a greased large pizza pan, then repeat with the other half of the dough.
Evenly divide the creme fraiche among the two pizzas, then top with pepper and mozzarella cheese.
Evenly divide the green and yellow onion over the two pizzas, then top with the cubed BBQ chicken.
Drizzle with extra BBQ sauce, if desired.
Bake for 15-20 minutes, until the edges are crispy and golden brown.
Makes two large pizzas