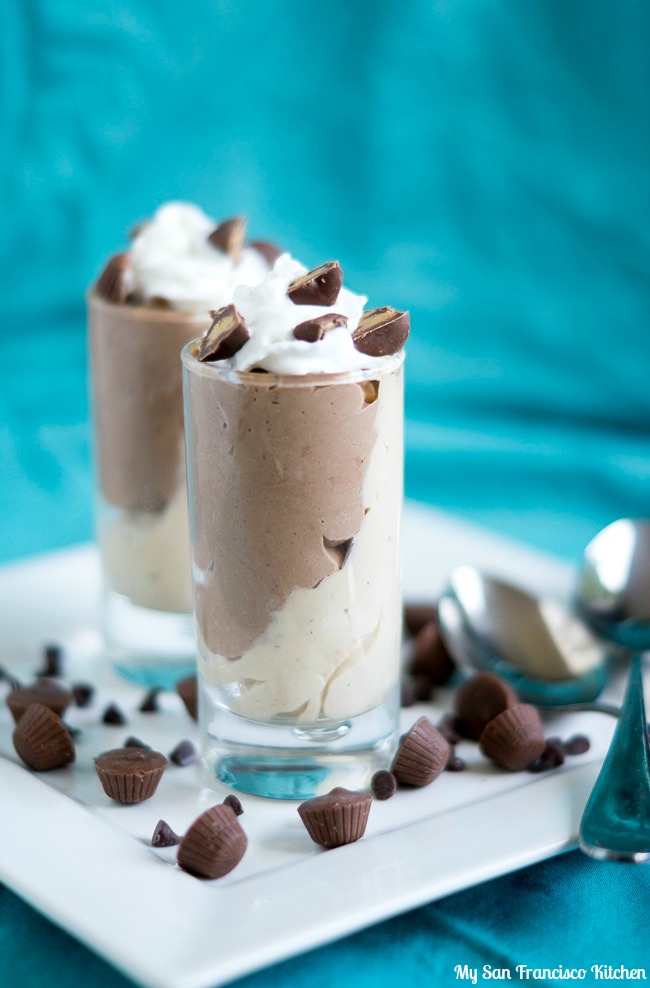 It's March and I have been doing so good this year staying true to my new year resolution of baking less. I still love dessert just as much as ever, though, and I am excited to share this delicious healthy vegan peanut butter cup mousse with you! You might have seen my healthy vegan chocolate mousse and pumpkin mousse, so you probably already know my secret… 
Instead of using heavy cream, butter, and other fattening ingredients, the base of this vegan peanut butter cup mousse is tofu. Are you surprised? When blended, tofu becomes this amazingly creamy substance that is perfect for flavoring with your favorite mousse flavors. It makes the best mousse, and it is HEALTHY! This time I used peanut butter sweetened with a little powdered sugar and then cocoa powder for the chocolate side, so the chocolate side still had a peanut butter flavor to it making the entire glass of mousse taste like a peanut butter cup! Yummmm.
For the chocolate mousse, you can make it more rich by stirring in melted chocolate chips. Watch out, because this peanut butter cup mousse tastes so good and it is highly addicting!!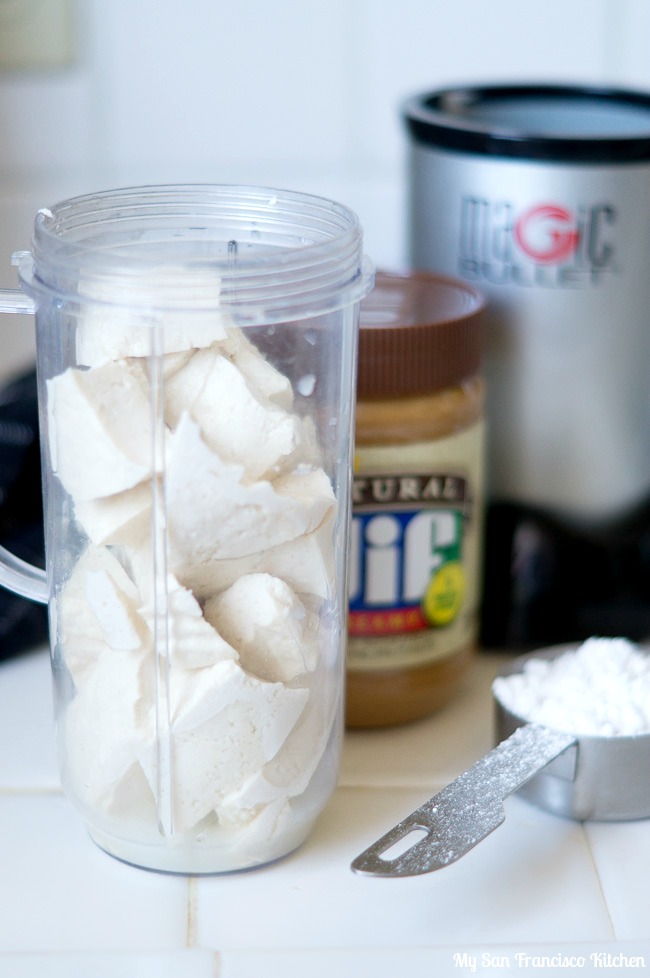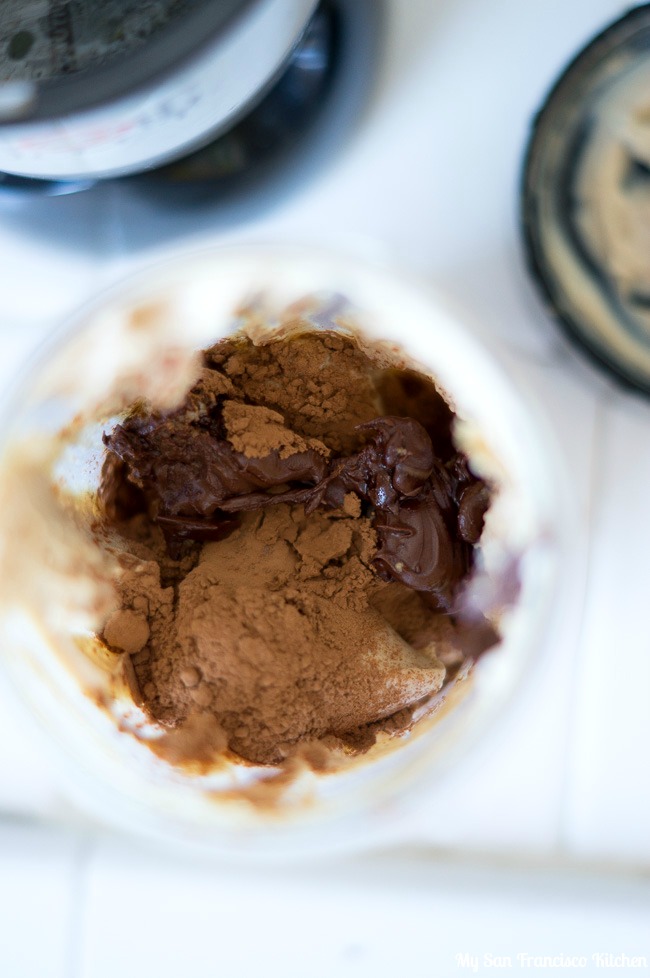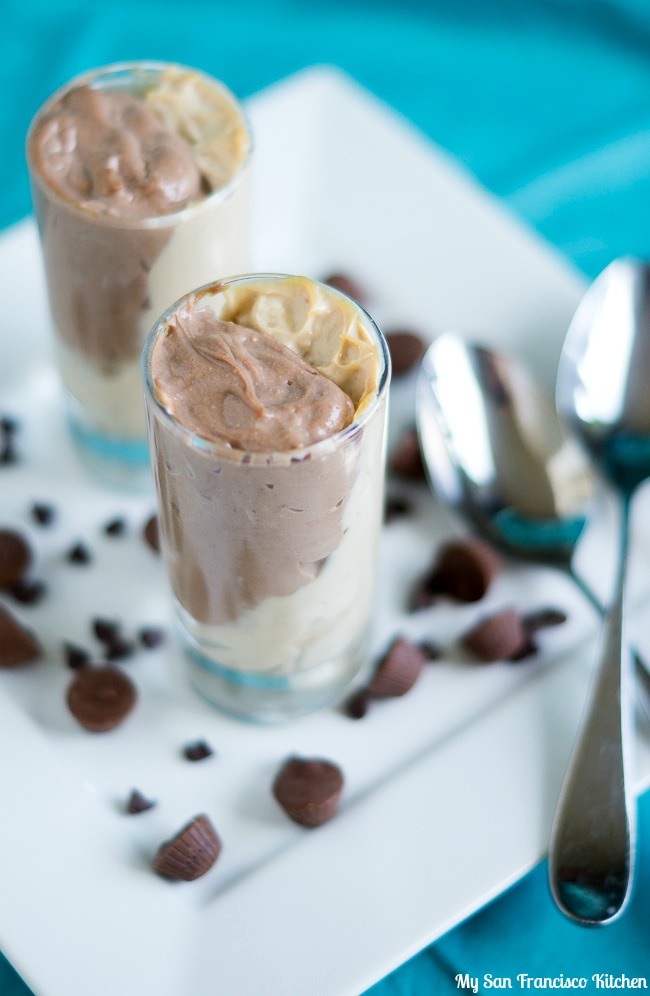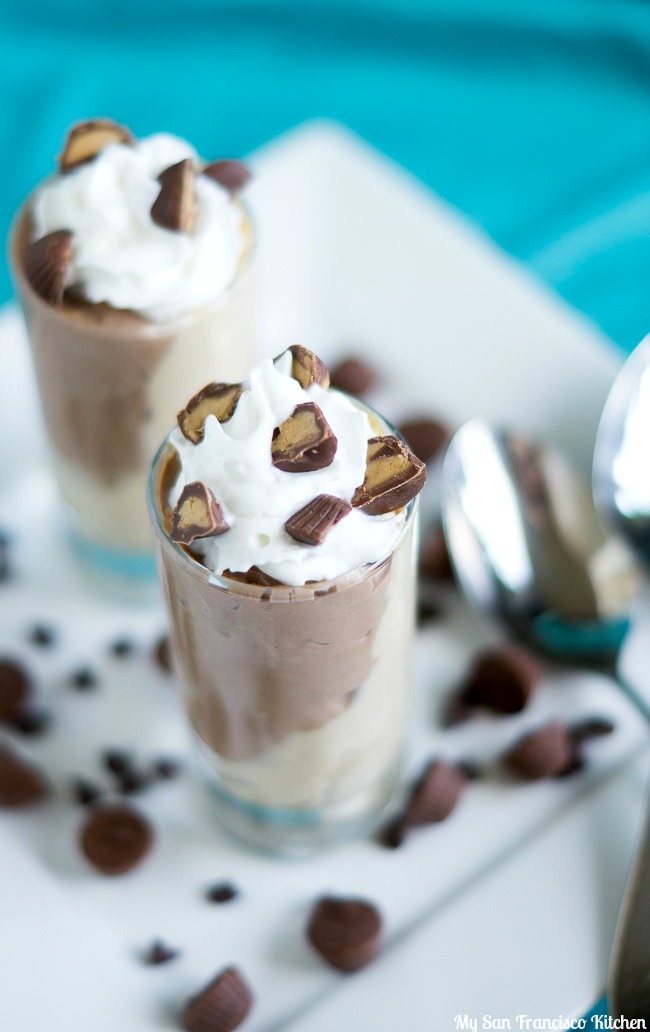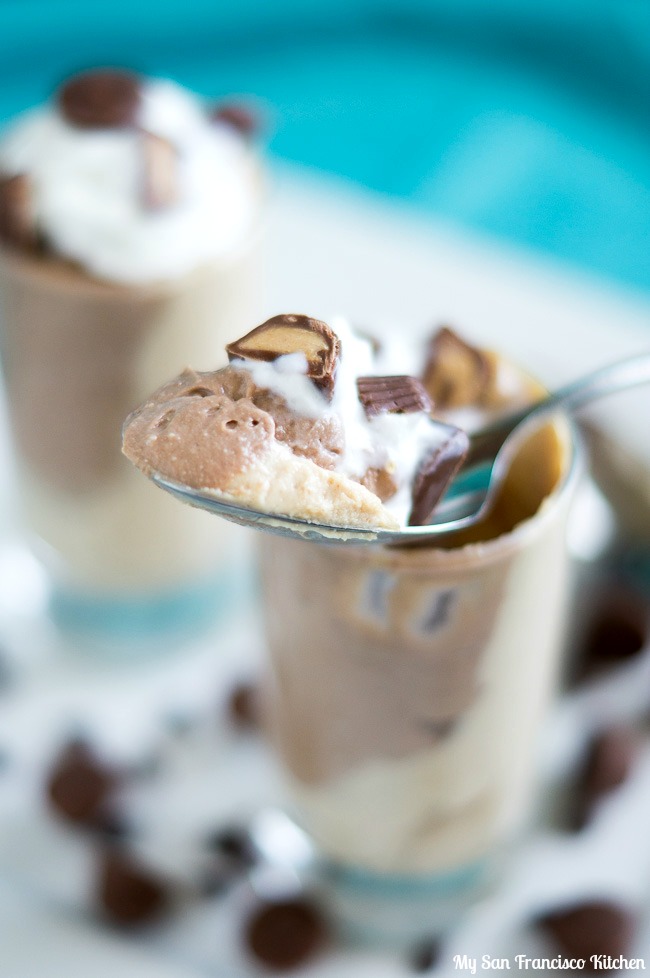 Peanut Butter Cup Mousse
Ingredients
1 12oz package silken tofu
½ cup peanut butter
⅓ cup + 2 tbsp powdered sugar
2 tbsp unsweetened cocoa powder
2 tbsp semi-sweet chocolate chips, melted (optional)
Whipped cream for topping
Mini peanut butter cups for topping
Instructions
Add the tofu, peanut butter and ⅓ cup powdered sugar to a blender or food processor and blend until smooth.
Remove half and spoon into glasses so they are half full.
Add the cocoa powder and 2 tbsp powdered sugar to the remaining half and blend. Optional: stir in 2 tbsp chocolate chips (melted) for a richer chocolate taste.
Top the peanut butter mousse with the chocolate mousse and chill for 30 minutes.
Top with whipped cream and mini peanut butter cups.
Makes 2 cups mousse