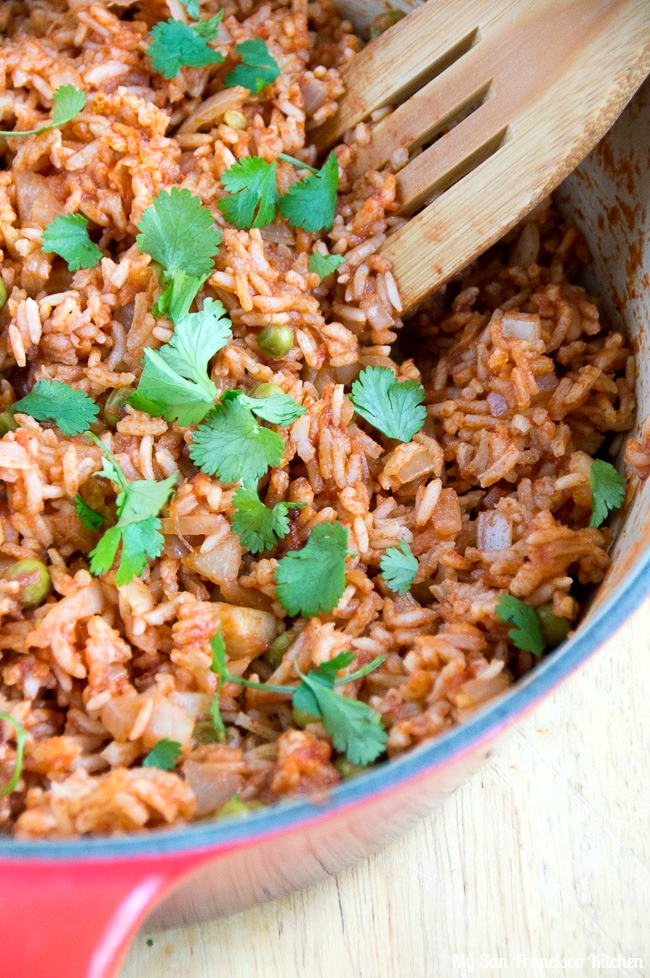 The other day I found myself buying yet another one of those Mexican flavored rice boxes at the store and started thinking why I don't just make it from scratch at home. It is much easier than you might think to make restaurant style Mexican rice at home, and healthier too. You can control the amount of sodium (usually the boxed rices have a lot of sodium!!). There is no MSG or preservatives in this homemade Mexican rice since it is made fresh from scratch. 
What I love most about this Mexican rice recipe is the orchestra of flavors: you have some garlic, cumin, chili powder, tomato, onion and cilantro going on. Serve it with your favorite Mexican main dish. Mine is chicken enchiladas!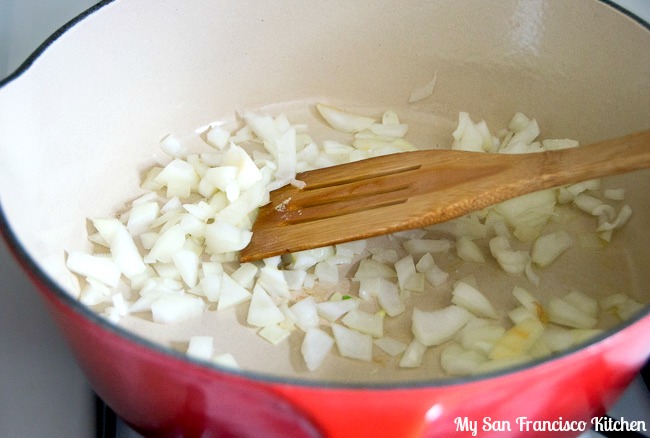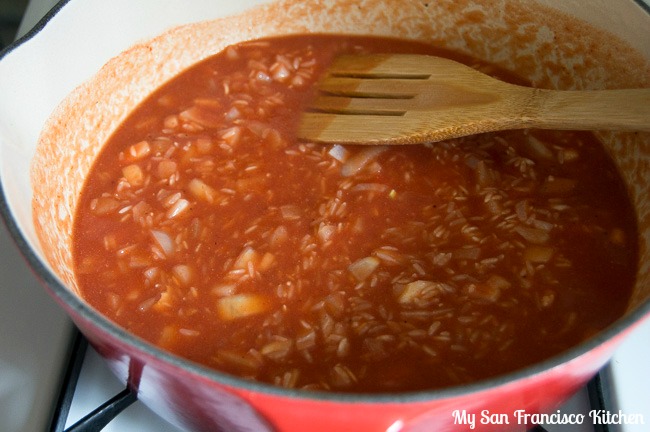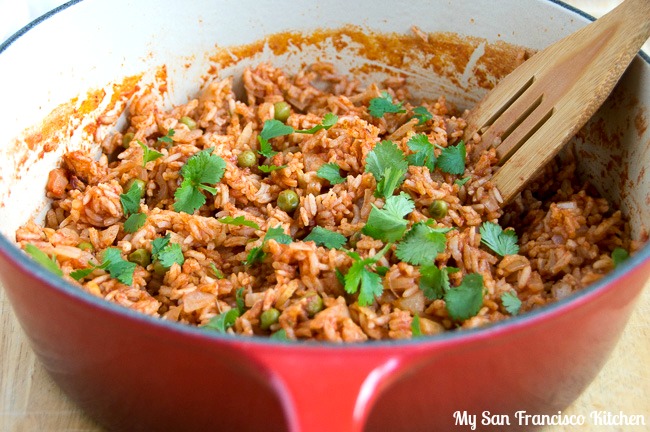 Restaurant Style Mexican Rice
Ingredients
1 tbsp olive oil
½ yellow onion, finely chopped
1 clove garlic, minced
1 cup basmati rice
¾ cup tomato sauce
1¼ cups chicken broth
1 tsp cumin
1 tsp chili powder
Pinch cayenne pepper
¼ cup frozen peas
Handful fresh chopped cilantro for topping
Instructions
Heat the olive oil in a pot over medium heat.
Cook the onions and garlic for 7 minutes, stirring occasionally.
Add the cumin, chili powder, cayenne pepper and rice and stir.
Pour in the tomato sauce and chicken broth and add the peas and bring to a boil.
Turn the heat to low, cover, and simmer for 20 minutes.
Fluff with a fork and top with fresh cilantro.
Makes 3 cups